The Banking Sector In Trouble Once Again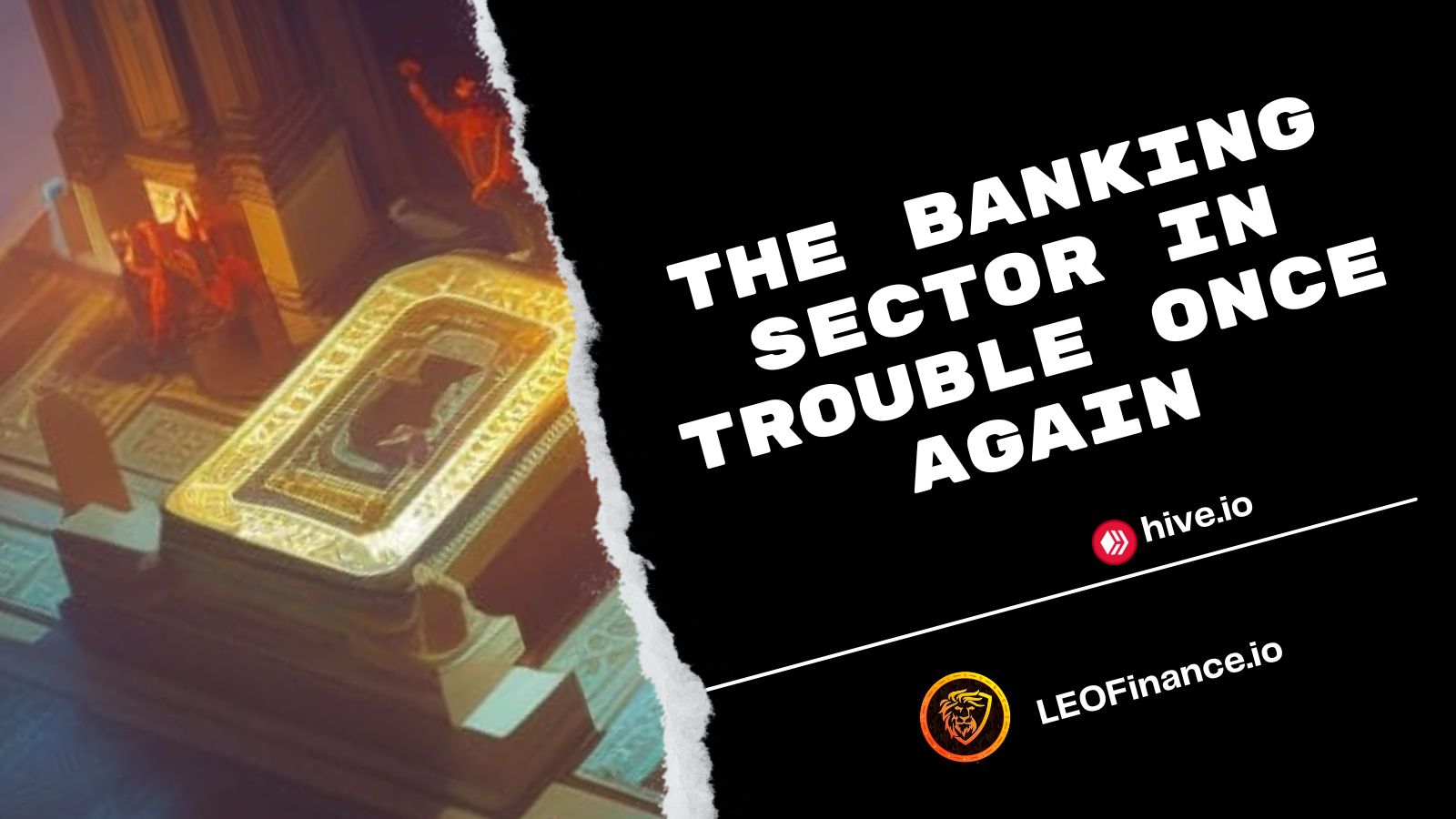 The Banking Sector In Trouble Once Again
Many said we wouldn't ever see a repeat of the 2008 crash of banks and how tax payers had to bail them out. Mistakes they made accounted for everyone having to pay for it. New laws were drafted up, new regulations etc were placed on banks. But you know what happened?
During the boom and rally those regulations and restrictions became loss and once again banks are in trouble yet again. Going to show you that banks have no idea how to manage your money any more than you do. In fact it seems like they are worse at it!
In a way I hate what's going on right now but in another I love it because maybe, just maybe people will start taking responsibility for their own investments instead of dumping it off in some bank. That statement right there is the critical bull run factor for crypto and what makes crypto so powerful that many have forgotten about. The freedom of choice to do what you want with your money. If you make a mistake you pay for it, not if the bank makes a mistake you pay for it twice over along with everyone else.
The recent mess of silvergate which I wrote about yesterday before the big news dropped here The Bear Is Still Here
Now another bank is hurting from silvergate going insolvent and liquidating assets. This time it's Signature Bank stock ticker SBNY.
A number of other banks have also started to show signs of having issues such as SVB financial group via Silicon valley bank. News Update: Silicon bank has been shut down by the FDIC
What I will never understand about banks like this is even if they have exposure to crypto if they where running their ship right and simply trading funds and collecting fees that would be well off. However these crushes of their banks makes you think a bit about what is really going on and how they have to be lending out and doing other things with peoples assets. If anyone does this themselves it's called embezzling money. If a bank does it however for whatever reason it seems ok and continues to be a major issue that repeats itself just like the 2008 crash.
We are most likely in for a sharp decline not only in crypto but the stock market this year. Returning us to to lower levels within the 16-17k range for bitcoin once again and stocks getting hammered just as bad.
We are not out of the woods yet and honestly things most likely are only going to get worse before they get better. We are looking at what I hope is a sharp increase by the fed of 75 points. While it's going to sting for sure it's actully going to benefit us over the next year if they take action now. Will they and will they learn from history? Most likely not but one can hope right?
Posted Using LeoFinance Beta
---
---