The Next Crypto / Hive Bull Run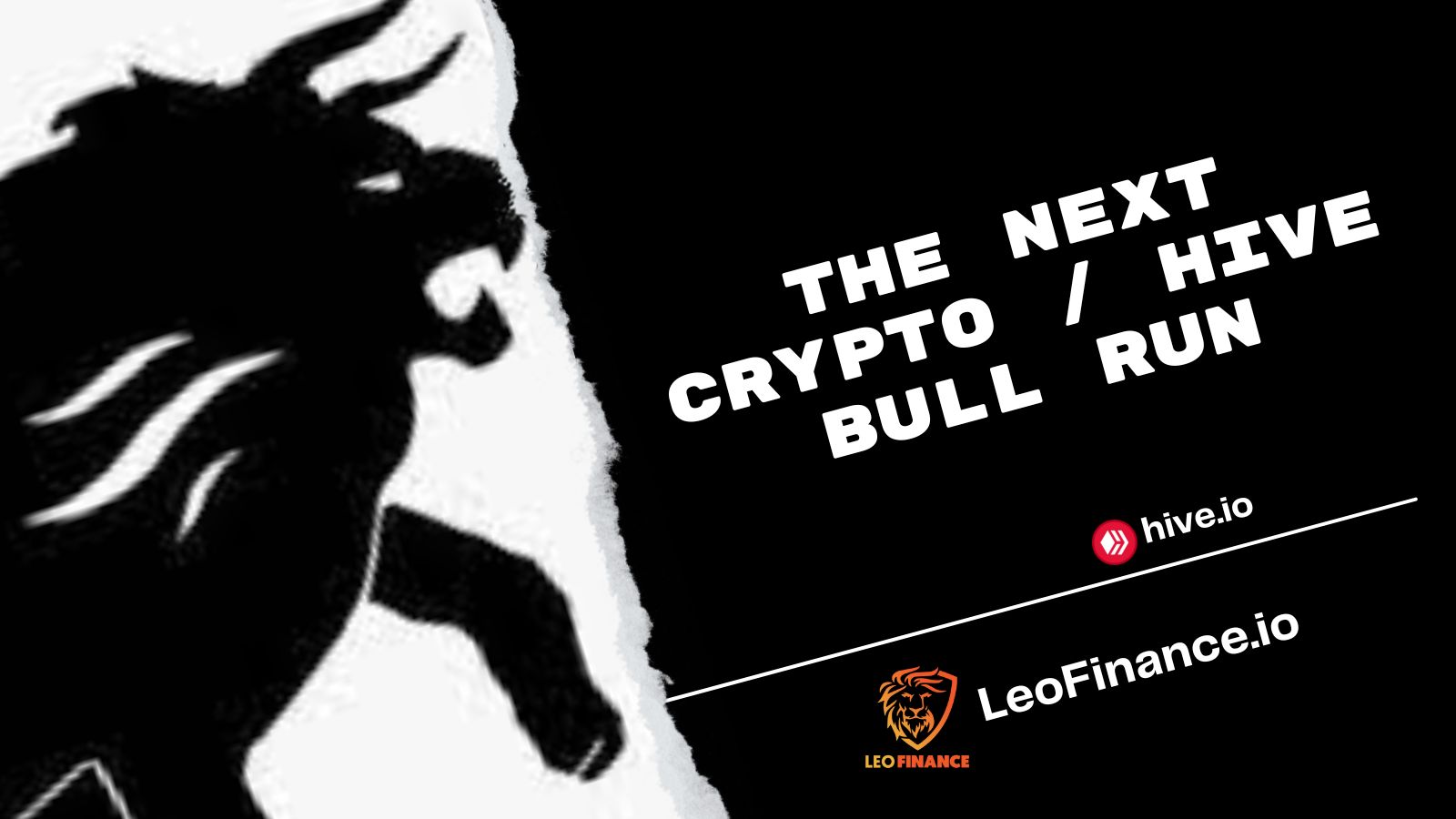 The Next Crypto / Hive Bull Run
It may not seem like it but the crypto bull market is knocking at the door. The FTX blow out continues and the FUD headlines continue to roll in but to me its a clear lesson learned by many to stay in control of your funds and keep them in your own wallet.
I firmly believe Hive is ahead of the game here with it's delegation aspect. I can delegate my hive power in exchange for something or simply to support a person or the work they do for hive. The critical element here however is I have full control over that from within my own wallet and I don't risk a single thing.
Key Things To Take Note Of
You constantly see headlines of how crypto is going to crash into nothing because of this FTX mess. What we really see when we look at the numbers is Bitcoin increasing in value and holding strong at a key support of 16k. Personally I don't see us going below 16k for any extended period of time unless some new big company crashes into nothing.
Bitcoin has once again touched 17k a few times showing this market is highly oversold and this news of FTX keeps being blow out of proportion. Sure it's bad but is it really bad for crypto? For one that crypto is locked creating a liquidity issue and a low supply issue. It's actully funny how the government only steps in when these companies have billions and then just slowly keep syphoning off the funds and then selling it later. I say funny sarcastically here because it's actully sick.
How This Applies To Hive
Hive actully has a number of applications and games being released in 2023. While personally I thought many of those would have been early 2022 for some reason that never happened which was disappointing. Because of that delay however and in general for the entire crypto market we have seen a relatively normal bear market of now of a year and some could say almost a year and a half. That's because the peak of it all is not factored in as the bear market until AFTER the bear market has been noted as closed and the bull market starts. The last one lasted just about two years and it's expected with tech, higher investment, more developers, more wanting decentralized systems and more that the bear market for crypto shouldn't last longer then that.
We also see the FED possibly pulling back on the fed rate which is always a sign for the markets to enter into a bull market. I don't fully expect this bull till summer of 2023 but I have a feeling that 2023 could play out to be a massive run for crypto. In general my target for high value is somewhere in 2023 - 2025 and while that might seem like a wide rage it's actully not when you look at the overall picture.
Hive at it's peak was over $3 which is pretty good considering the amount of wallets that actully held hive was pretty low in those times. A single game called Splinterlands helped to spark a lot of hype and onboarding to the platform. However very few of those people seemed to understand hive, hold it and using the Ssplinterlands blogging platform. It was none the less a very good and well attempt at integrating more people into Hive and understand it.
Well 2023 is about to spark more in terms of applications for the masses and games that have real potential to brining in lot of people to the hive blockchain.
*This article is for entertainment purposes only and is not financial advice.
Posted Using LeoFinance Beta
---
---