The Perfect Bad Storm - The Opportunity It Presents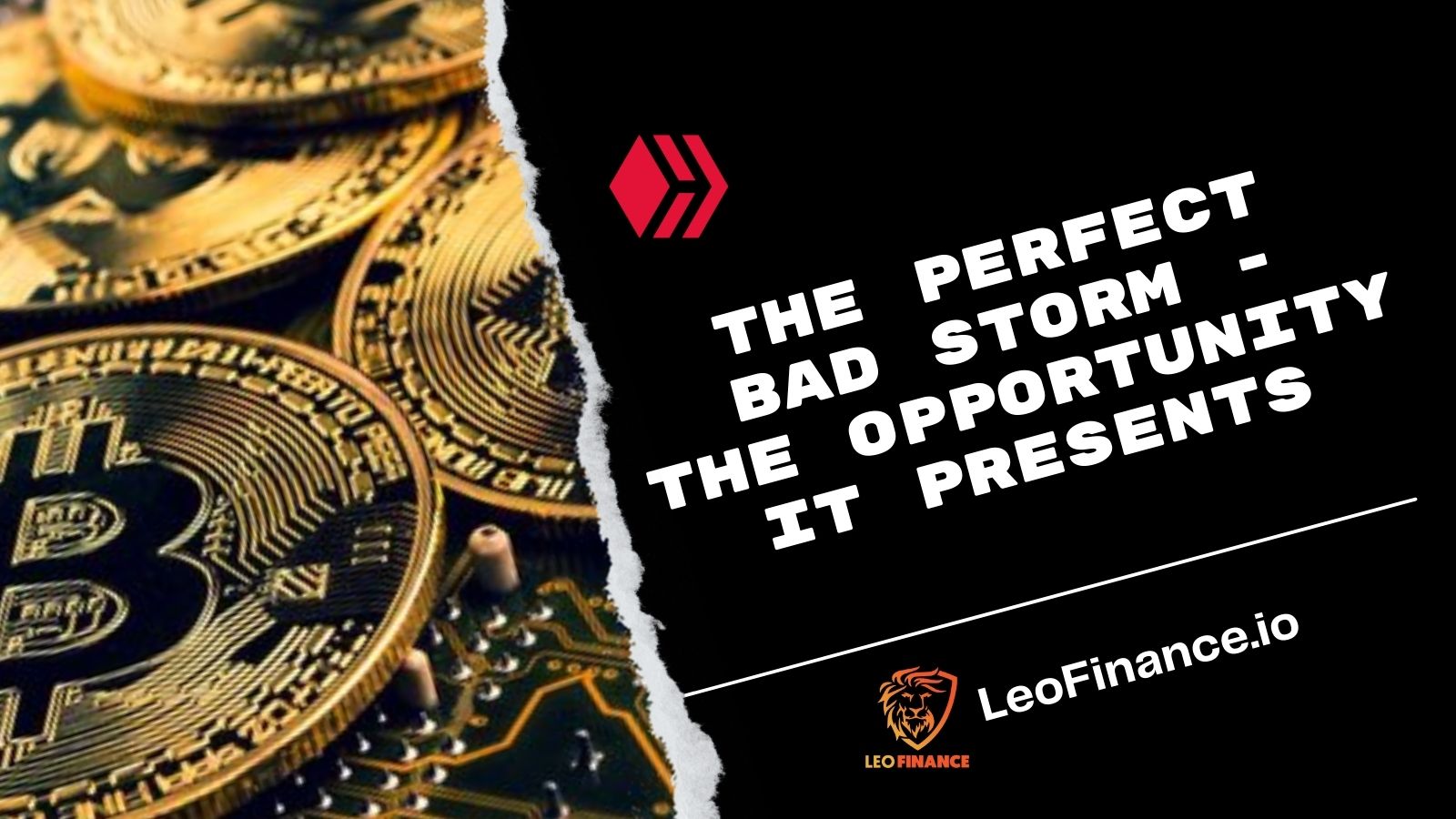 The Perfect Bad Storm - The Opportunity It Presents
I'm sure you have read your countless articles today about what a mess crypto is. Well take a look at the stock market as of late and you can see quickly it's not just the crypto markets.
Sure crypto is leading the charge of negative pressure something we haven't seen for years but it's also important to look back at history and understand this isn't the first time for either of these markets.
It wasn't all that long ago the stock market faced a 1/3 collapse in a face melting pace. Only to recover within 6 months and hit all new highs in 2020.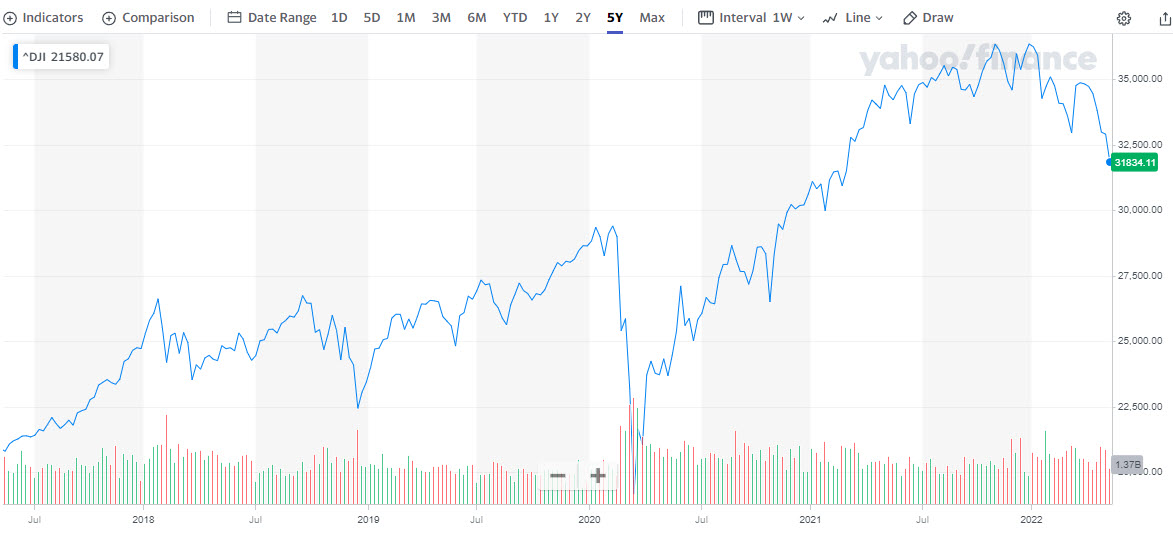 What happened during that time frame? A massive injection of wealth across the world that propped things up on a closed down economy. This is something that simply shouldn't have happened and it looks like now we are paying the price. This bleed it stocks will most likely continue down to what I feel the real support level is somewhere in the 30k range for the down. That means I expect another face melting day tomorrow and in reality it should go sub 30k before it starts to bounce on it's over sold nature.
So how does that line up to crypto?


It really doesn't, after the recovery of the stock market is when crypto started to hit it's rally. This delayed onset was most likely a result of people injecting their capital into crypto which fueled some rather heavy growth in what felt like promising projects that lets be honest many ended up turning bottoms up, cash grabs, junk NFT projects, meme city galore and so forth. It was a market propped up on nothing really rock solid besides a few things such as DeFi, Some NFTs, advancements in gaming and so on.
Where does this put the peg for me on crypto? 1.2 trillion to 1.5 trillion which we are now sitting in. However markets are going to shift all over the place now and those trash projects are about to flop while funds move into other more legitimate projects such as your bitcoin, Ethereum, hive etc. That wont happen over night however and it wont be a 1.2 trillion peg bounce. I see us over selling into the 1 trillion dollar range before we start to rally again and people/ investors are going to be very Leary for a while.
We have been here before, it's most likely going to last some time but what will come from it is a rock solid base line of which the economy including cryptos economy and launch pad from.
As far as I'm concerned though these meme type projects are going to be crush and stamped out and honestly I have to say good because it seriously felt like the cash grab, junk projects and under delivering of projects for a while now.
How long will it last?
Personally I feel it's going to be swift and harsh. Crypto is undergoing some of the most just mind blowing perfect storm of bad right now. A over bought economy that's correcting itself, stable coins in question after the sheer disaster of UST, Coinbase headlines scaring people even more and so on. It's going to be crushing for the next few days make no mistake about it. However I feel it's going to lead into a massive overselling and create some seriously long term opportunities. However that doesn't apply for all cryptos. I see many low class meme type coins being crushed and from that a more stable base of projects that have stood the test of time. Your Bitcoin, Ethereum, Hive, Leo's and so forth. I see this recovery happening by years end which might feel optimistic but I feel it's not. The economy is back, people don't really care to work but this is going to start forcing them back thus increasing a booming economy. However they are going to not trust the government and the stock market, hell even crypto and from that I do see them pushing into crypto over other options more so then before.
What are you thoughts? Will this plunge us into a longer winter that will last years or will it be a faster recover from what we have seen in the past?
*This article is for entertainment purposes only and is not financial advise. Do your own research before investing and understand the risks.
Posted Using LeoFinance Beta
---
---