Unisawap Moving To Binance?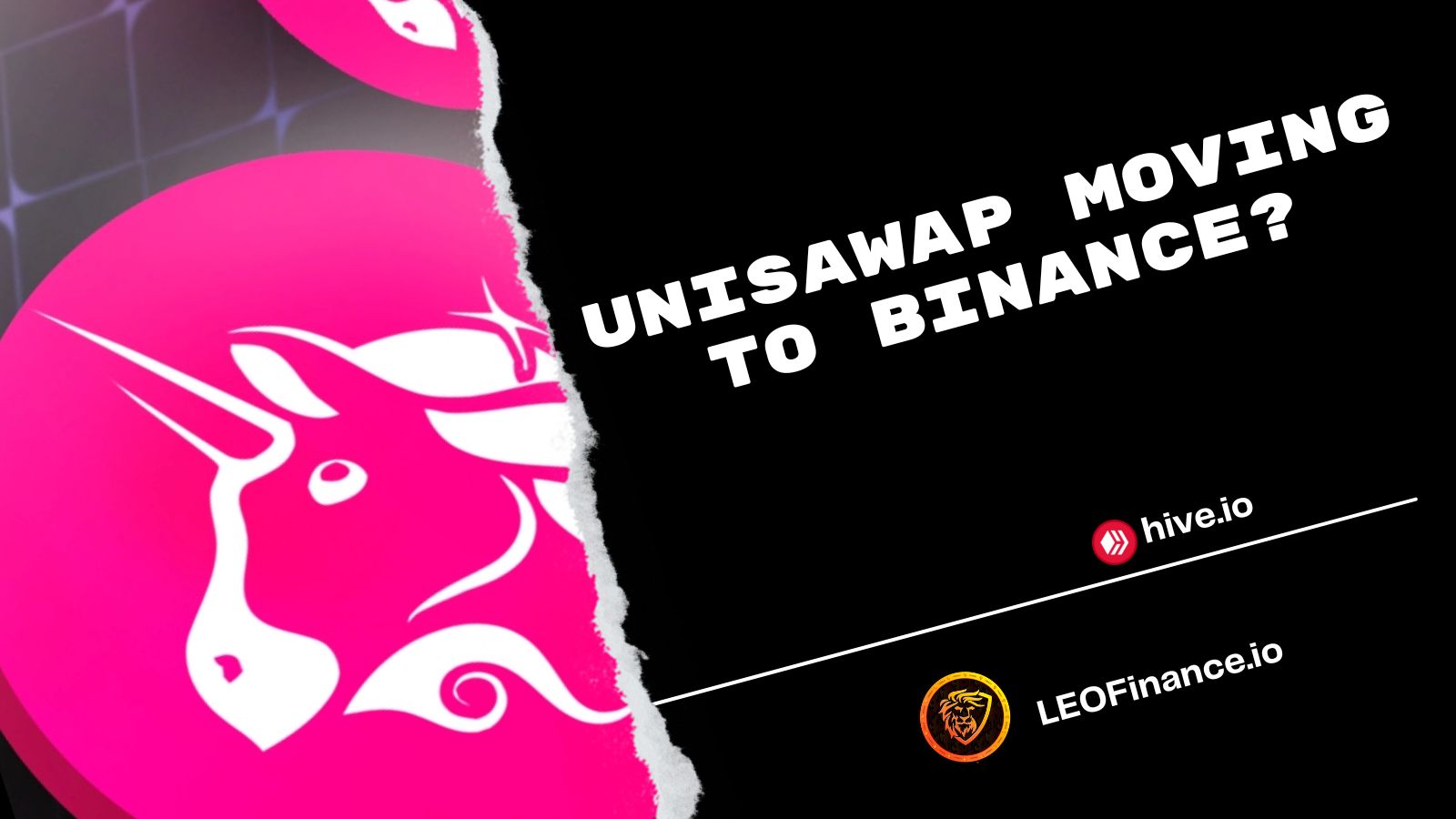 Unisawap Moving To Binance?
One of the major issues with defi that people faced is primarily most of the big dogs being on the Ethereum network. However whenever that gets packed users end up paying $50+ per transaction. While attempts have been made to reduce this Ethereum fees still continue to be some of the highest for blockchains. Currently fees are around $0.65 per transaction which to be honest is reasonable but there's still nothing stopping it from climbing if the network becomes congested once again.
Take into account that also Ethereum is now running on a Proof Of Stake network there have been increasing growing fears that the network is becoming more and more in control of a select few. While personally I don't feel it's any different from how centralized proof of work was there is still a growing fear of it at the moment.
Uniswap Votes
The cool thing about taking part in DeFi platforms is the amount you have staked can open up voting for what happens with the platform. Uniswap recently conducted a poll of which 20 million staked UNI tokens voted and came back with 80% support to move the platform to Binance.
BNB Current has a $0.21 fee which is 1/3 the cost of Ethereum and also faster. During the spike of the defi bull run the peak fee for Binance smart chain was just over $1 in comparison to Ethereums $50. Perhaps people are getting smarter this time around and realizing heavy fees and a slower block do in fact matter now as the crypto ecosystem continues to advance.
The currency pool from Uniswap is what is know as a Temperature check. It takes into account how much support and activity there is for such a proposal to be pushed forward. In this case 20 million votes went to yes of 6,495 UNI token holders which is the largest in Uniswaps history.
What Happens Next
Next the DEX UniSwap will put up a new proposal which will be the same however be the one in which if passed would in fact move Uniswap on to the Binance smart chain. This move will most likely increase the value of the BNB Binance token while semi hurting Ethereum since Uniswap does do over $900,000,000 in transactions every 24 hours at the moment. It has 892 coins and 1616 trading pairs which also begs the question how will it operate and what tokens will be used if it in fact moves to Binance.
This could actully end up being a mistake for the platform if in fact it's heavily used for Ethereum a new platform would then take all of that market cap UNI currently has as UNI builds out a Binance token swap. At least in theory I would assume that's what would happen.
What are you thoughts on Uniswap possibly moving to Binance?
Posted Using LeoFinance Beta
---
---