Uniswap V3 Is Now Live On The BNB Chain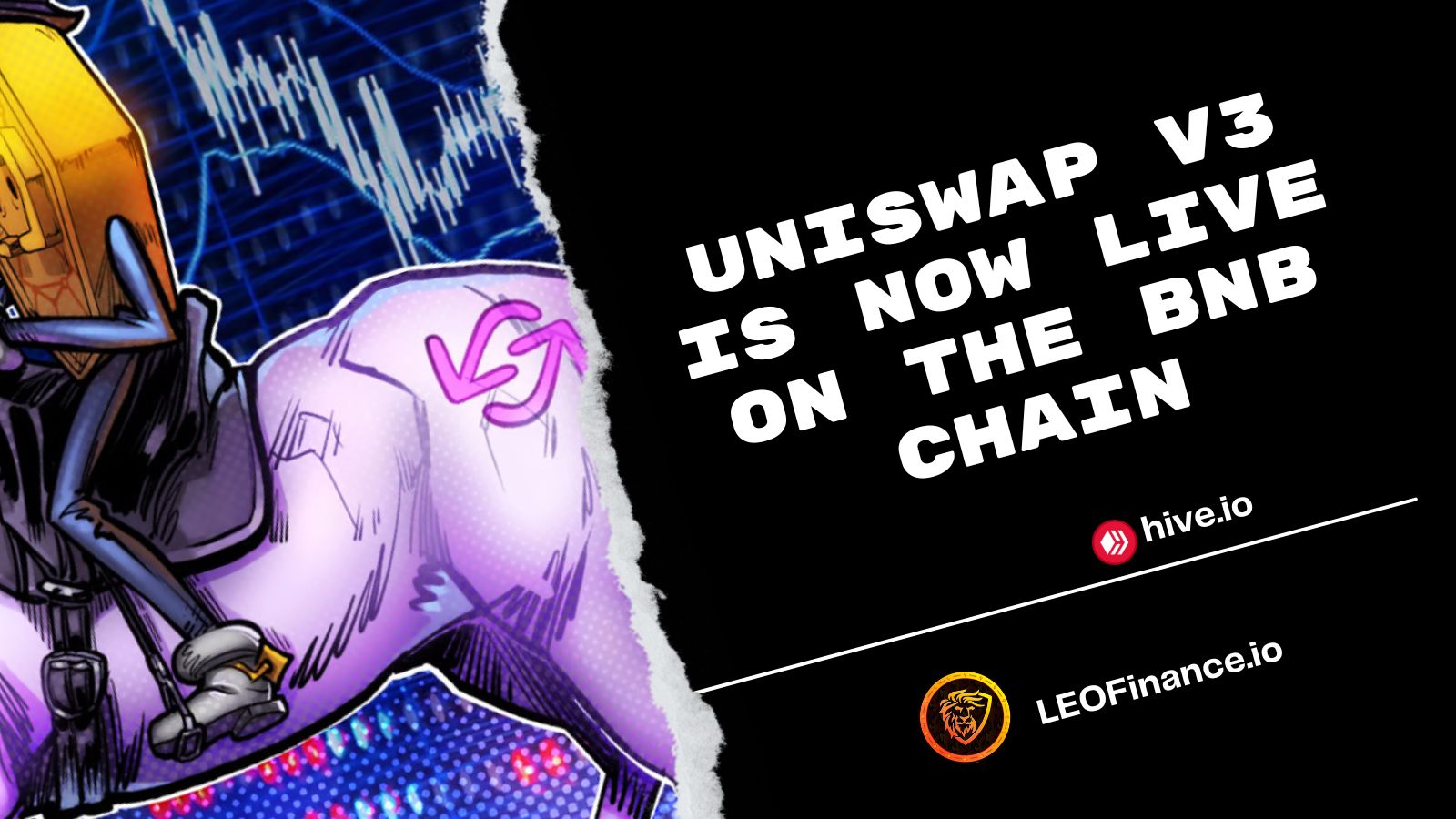 Uniswap V3 Is Now Live On The BNB Chain
Uniswap is one of the largest DeFi platforms around. It was primarily run on the Ethereum network however a vote was put in to move and allow for the BNB chain to become a part of it. Over 66% of votes came in supporting the move back in February of this year which sparked some big debates.
Currently CubDeFi also works on the BNB chain and is actully a critical factor of Hive and HBD in terms of liquidity in and out of the blockchain.
The BNB chain despite all the drama around it is one of the most actively used with a massive user base and huge volume of transactions. It allows for far better scalability and accessibility to users compared to Ethereum which charges high fees and slow blocks.
In February a proposal by 0x Plasma Labs is the one that got successfully voted in. Before this it was Wormhole as uniswap designated bridge. This is where the battles take fold in which I went over in an older blog post here Uniswap DeFi Governance Battles which explains the issues and possible lines being drawn by large pool holders of the token pushing their own products and services on to the so called decartelized defi platform.
Uniswap currently trades at just $5.84 down 10% today while the markets get battered.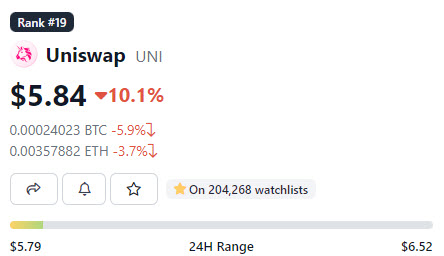 Overall the tokens price has had little change since Jun of 2022 as the bear market took root. Yep, it's been a little over a year since we hit the bear market which means we could be in for two more years of it before we see some serious price action again.
These however could open Uniswap to more people, more volume and what really thrives a defi platform the velocity and trading of those funds. It could make for a great onboarding and exit of Ethereum to BNB for lower fees and then back into Ethereum when needed.
On top of that we should see a number of new liquidity pools for uniswap. Currently you can already swap BNB and Ethereum via their swap page https://app.uniswap.org/#/swap there should also be a number of pools which are just starting up for uniswap as well. Their UI is pretty solid in terms of setting up a new pool and provides great charts on ranges etc.
Overall this should be another powerful move for uniswap. The ability for blockchains to work together instead of being use this one and no other blockchain is a thing of the past and not what cryptocurrency was built for. This new path of
Posted Using LeoFinance Beta
---
---