What Is The Arbitrum Airdrop?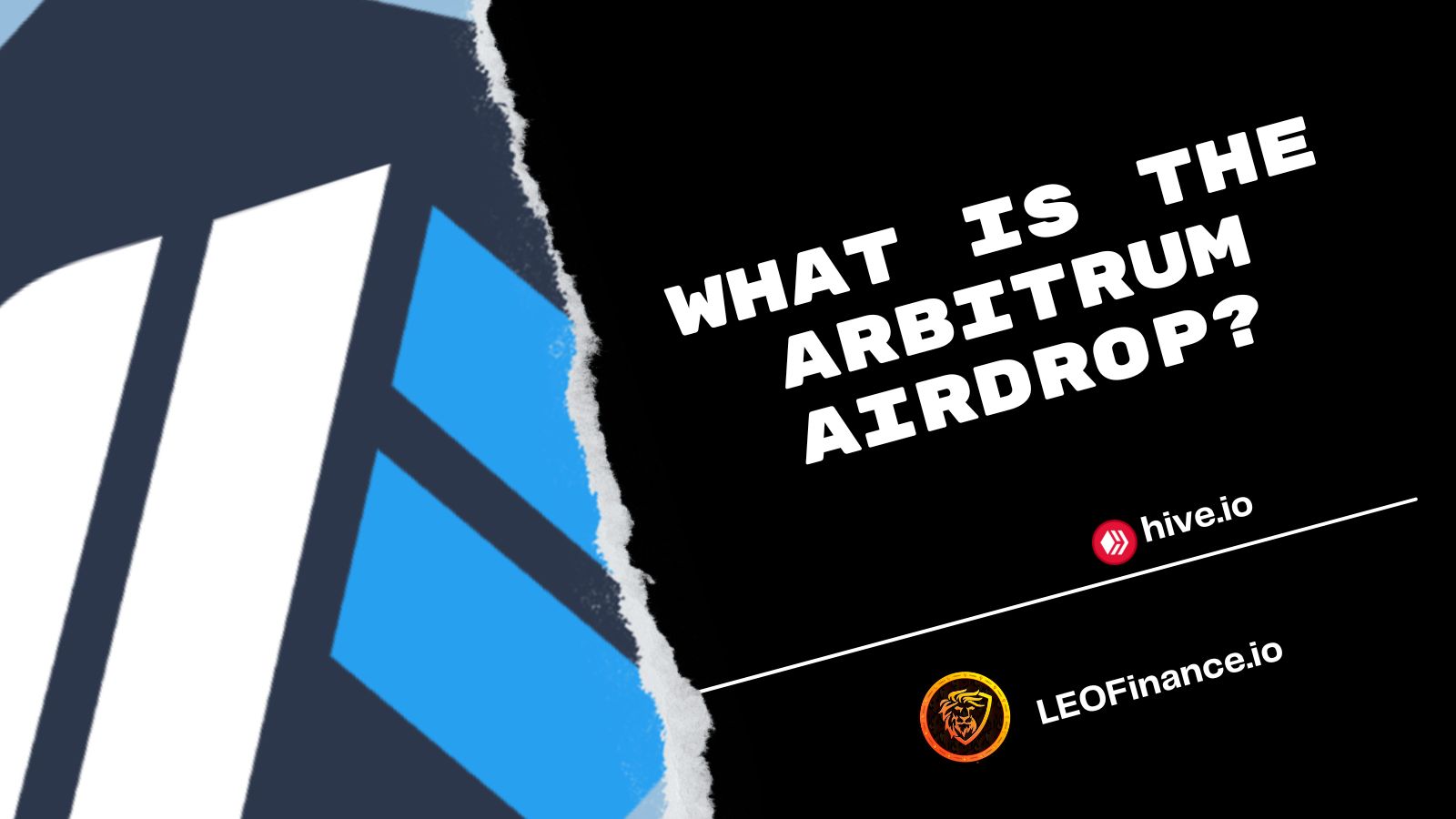 What Is The Arbitrum Airdrop?
There's been a whisper that turned into a roar this morning as the information starts to spead about the Arbitrum (ARB) token to be airdropped.
With Is Arbitrum ARB ?
Arbitrum is a layer two token of the Ethereum blockchain. It's a new scaling solution for the Ethereum network. Come March 23rd we should be
Personally I'm not excited about a project that only has lower fees as a layer two option. There are plenty that already do this but without further backing and use cases these tokens die. What keeps Polygon going is all of it's use cases and is also a solid layer two scaling solution for Ethereum as well.
ARB will also be a DAO platform which means token holders will be able to vote and guide the token towards future projects to be created around it.
A total of 44% of the tokens will be issued to investors and core contributors and says it will be more decentralized than other current systems. Honestly I don't think we will ever see a day where a token just launches and is fully decentralized. People, creators always want to be in control.
The creator Offchain Labs says they will no longer "be in control" and will instead be an acting service provider.
You can check your own eligibility for the airdrop by visiting http://gov.arbitrum.foundation
Circulation will be 10 billion in total of which the community will control 56% of the tokens. Airdrop will be 11.5% and 1.1% to the DAO. 44% will go to investors and employees.
We are seeing many competitors be born out of scaling Ethereum one of the most notable recent ones was Optimism with their token OP. These platforms are using what is known as roll ups. In very simple terms it's a blockchain that lumps a bunch of transactions together and then broadcasts them on to the Ethereum network which reduces fees and Ethereum congestion.
To keep up to date on this topic be sure to follow me here on LeoFinance.io
Posted Using LeoFinance Beta
---
---