Where Might Crypto Be Headed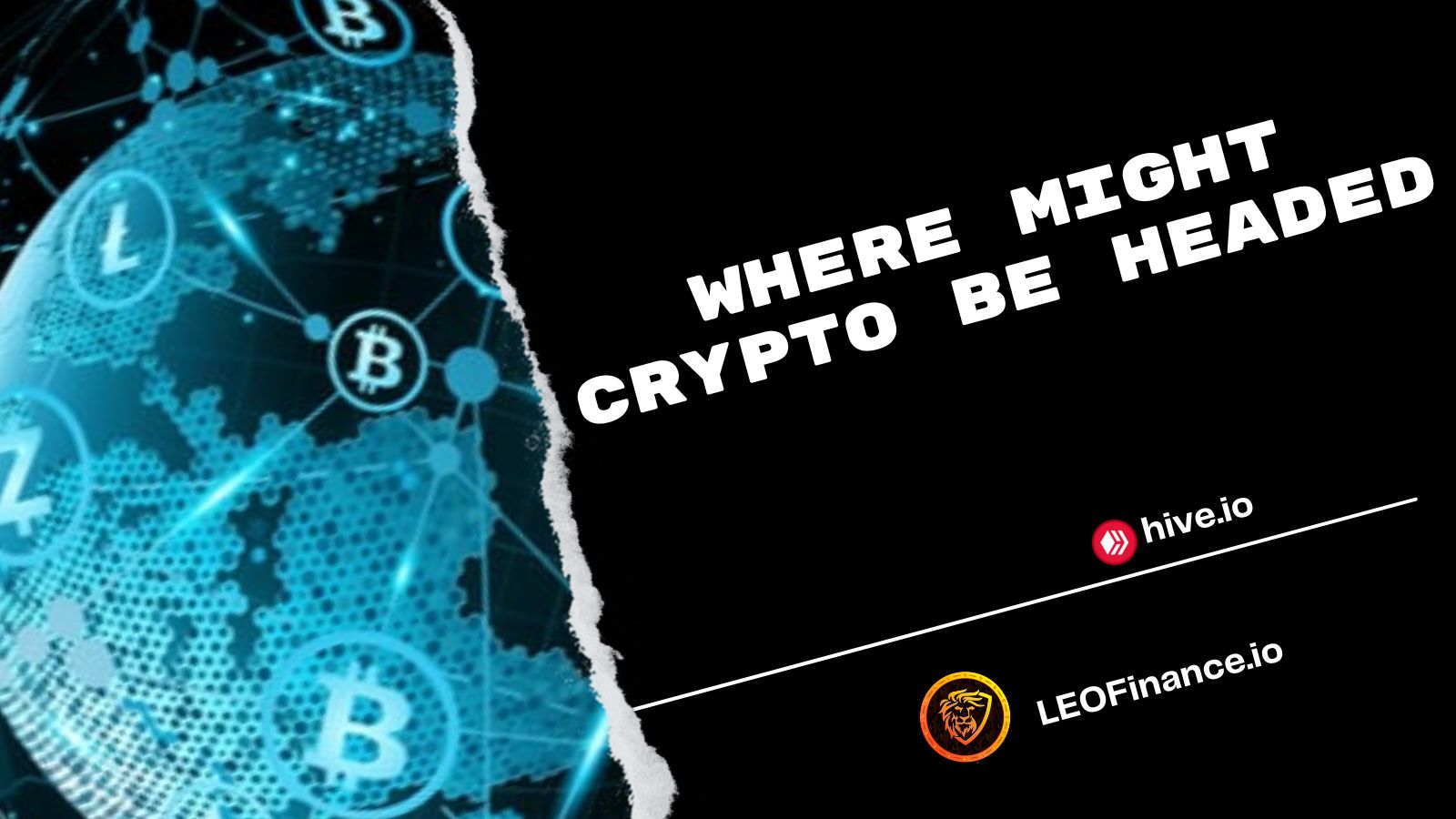 Where Might Crypto Be Headed
I think we can all agree that the vision of crypto being mainstream has happened. While that keeps getting pushed further and further in terms of people saying it's not mainstream yet because of payment systems etc my version of what most envisioned crypto as mainstream has already happened. That's that everyone knows about crypto and pretty much had access to get some.
So what happens now? What happens when crypto is now mainstream and starting to creep into every aspect of our lives?
In short it becomes regulated and controlled by the one thing crypto hated at first and that's banks.
Stable Coins
Stable coins introduced a whole new aspect to the crypto world. It directly tied fiat to crypto in a way we never saw before. It allowed for for investors to pile in and feel like they where not risking assets because well everything is traded in USD around the world. However that blew up in many faces when stable coins started to become depegged and collapse due to fraud, scams and poorly managed money.
The next step is a more centralized stable coin which will most likely either be issued by banks and fully controlled or issued by the government. This feels like a logical next step in the evolution of stable coins as it's proven to be a very cost effective, full trackable method of moving funds quickly.
No more armored cars, armed security guards and all that mess. Instead it all becomes digital and trackable to the point where it might even make robber obsolete. Did you know that still today about $100 million dollars worth of money is stolen from banks each year!
Faster Adoption
This last rally for cryptocurrency showed total world take over and what I would consider full adoption. The issue is the same thing that always happens. There are a few bad actors that gain massive funds and screw over everything. FTX, LUNA and a number of others for example caused one of the largest melt downs and blocks ever for crypto.
With that will most likely come more centralized solutions that are over watched by governments. Yes, that's what most have called for and is quickly coming true. When that's in place I honestly see Banks overtaking a huge part of the system and with that adoption to new levels that make a $70,000 bitcoin look like chump change.
Posted Using LeoFinance Beta
---
---