Why Articles On LEOFinance Will Always Be A Priority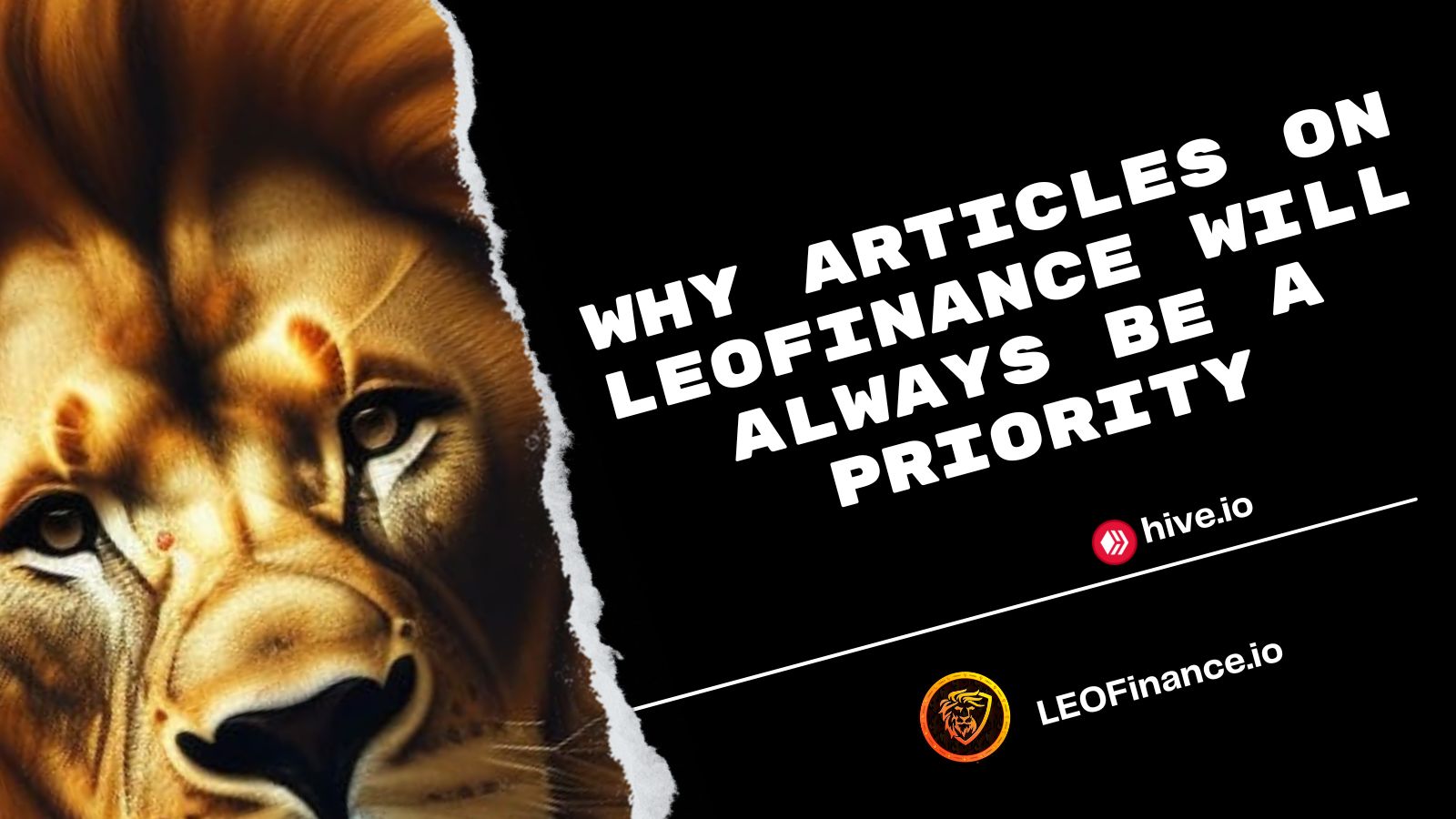 Why Articles On LEOFinance Will Always Be A Priority
With LeoThreads gaining traction there's been a little less in terms of articles I've been seeing published on LeoFinance. This most likely will only become less once the new UI goes live and threads becomes front and center.
However I want to be clear here that articles still provide a lot of value to the ecosystem and are one of the most powerful tools in terms of driving fresh new traffic to the site. This is done by what is know as evergreen content and content that has a clear goal behind it. A clear goal for example could be to teach and convert someone into using leothreads, or coming and publishing articles themselves etc.
One thing is clear when people search for things they get articles and the amount of traffic that can be generated through quality articles is just down right mind blowing. Think about how many searches you do each day yourself! It's reported that google alone produces 8.5 BILLION searches every day. Just capturing a small fraction of that would blow up your results.
Articles Rank
In all of my years of marketing online which is now over 20 in total article marketing has always taken front stage. While some changes have happened along the way nothing will truly I believe replace a quality article.
A article of course is supported now by things like LeoThreads, Twitter and video but overall the article itself is what ranks in search engines and drives the traffic.
Keyword research, trends and finding out what you're ranking for and can expand on are key elements to a quality SEO strategy. But you also need supporting backlinks and it's why I'll be doing at least o
My Goals
My goals right now are to continue blogging like I always have on LeoFinance/Hive while adding on a much more active role of Threads. However at least one article a week will be highly targeted towards a crypto type keyword and then backlinked with some decent quality authority links. While there is some manual work I can do for this the biggest focus is creating articles that people, blogs and news will want to link to. This natural linking process not only drives a little bit of traffic but it also helps with ranking it higher for keywords I might be targeting for the article.
This is what is know as SEO traffic but for me I like to call it evergreen traffic. It's work you put in now and passivly it continues to drive traffic which has a goal in mind.
For myself those goals are going to be focused Leo/Hive, projects that are on Hive and building a list for those various projects. This groundwork takes time to setup but I plan on having it done and released fully by the end of next month (February 2023)
Up until that point I'll have a weekly type of write up about progress so far and blueprints that are mocked up. Primary focus I believe will be Threads, LEO Articles, CUB and Maybe Polycub but honestly that one has fallen off my radar.
For others I most likely will use my alt account such as @spt.bitcoinflood will be evergreen articles related to Splinterlands. However that focus will come a bit later for now something like that account will still be me writing about Splinterlands stuff when I want and taking part in their bonuses for writing about battles etc. But you can start to see what I'm getting at here.
If you have any suggestions or feedback for me along the way please comment below.
Posted Using LeoFinance Beta
---
---