Why I'm Saving To Buy Thousands Of SPS Soon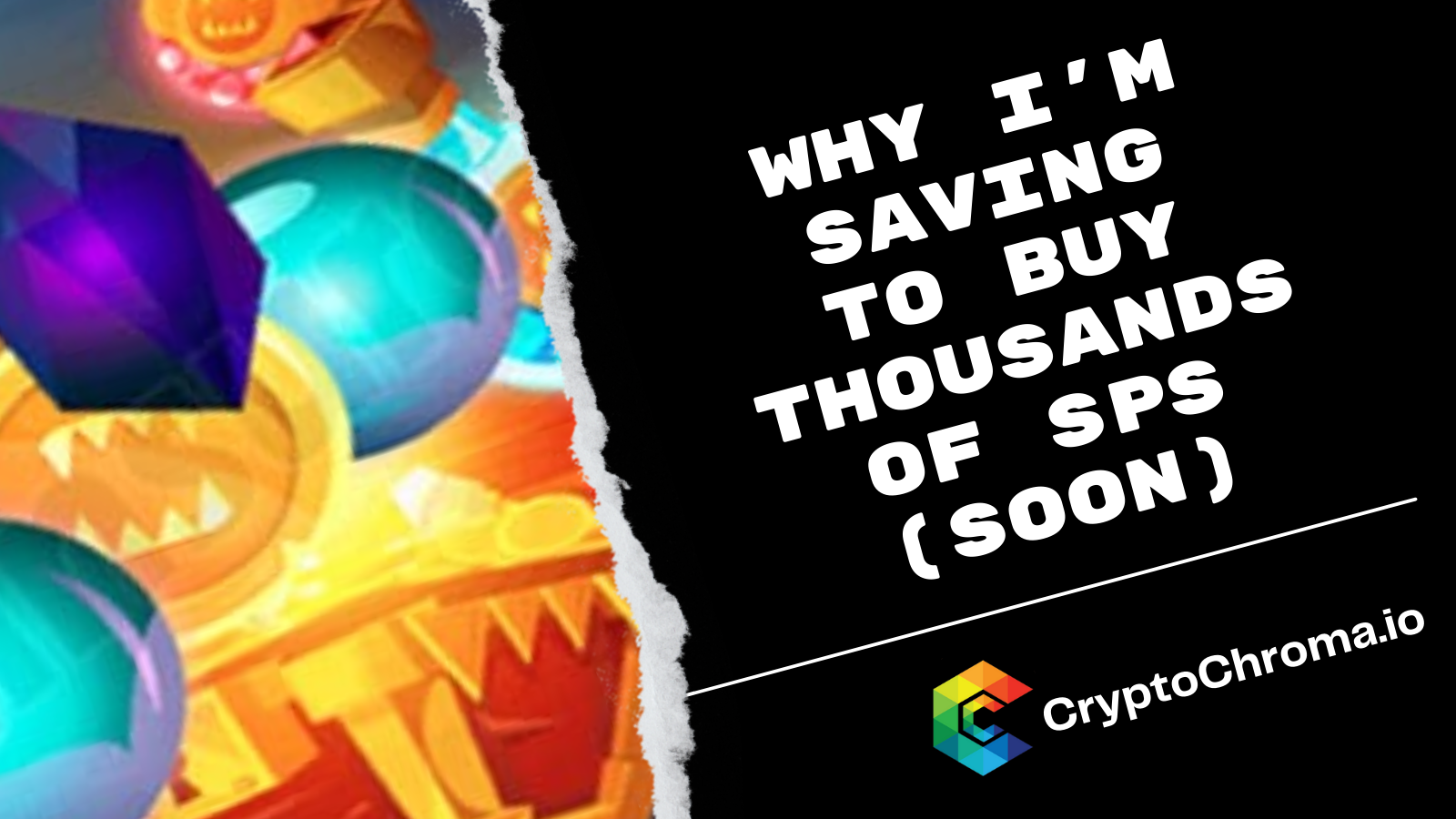 Why I'm Saving To Buy Thousands Of SPS Soon
SPS is the governance token of Splinterlands and with it we have seen the price race to $0.70+ during the first presale voucher drop for Chaos packs all the way down to $0.31 we saw today and before Vouchers SPS was valued way down at $0.17 each.
Why I believe The Price Will Tank In The Short Term
Right now the SPS token only has two things going for it. One the voucher drop which is losing lots of value because the wow factor just isn't there anymore. A voucher simply allows you to buy a pack and unpack it now compared to waiting about 5 weeks from now where you can pick on up yourself for $4. That's it, so many are simply waiting it out and with that we have already seen prices of packs, vouchers and SPS.
One of the big changes that happened is that all SPS if you want to use it for packs will have to first be converted into credits. To me this is going to drive the price down of SPS to levels we haven't even seen before! I fully expect that SPS will be somewhere around $0.10 now come mid/end January 2022 for a few reasons.
One - At that point there will be no use case for SPS tokens besides earning from staking.
Two - I feel a number of people will be converting SPS to credits to buy packs further driving down the price of DEC and SPS
Three - There are still millions of SPS to be dropped on players for playing ranked battles etc which I feel might start to soon be released around this time frame thus putting even more SPS out on the market.
Why I'm Investing For The Long Haul
Even though the near term price point for SPS looks horrible in my opinion. I have a strong feeling that in a month when I picked up tons of SPS for pennies it will explode in price at some point.
The short term use case of SPS is going to be extremely low and there's only going to be exit demand instead of stacking demand. Because of that the price I feel is going to fall and fall a lot as more and more SPS enters the market.
Now that's not a bad thing at all if you play it right in my opinion. Being that SPS is a governance token having more of it is going to pay off over time. As the most recent example vouchers and this looks like something that will happen all the time moving forward. I honestly expect a price bump on SPS every time vouchers and prelaunch happens on new decks and who knows what land will bring.
Even if SPS dropped to $0 (which I don't think is even possible) the value still comes from what you get out of the SPS token via first access to packs, vouchers etc. all of these things can be sold for profits. What I'm curious to see is after Chaos packs sell out if we will see them hit $30+ maybe even $50 half the value of what untamed packs are currently selling for. At that point that could very well be the play depending on how fast new decks are released.
What are you thoughts on the value of SPS both as a $ amount and also as a token to provide you with more value from packs etc?
*This article is not investment advise and is for entertainment purposes only.
Posted Using LeoFinance Beta
---
---