Why My Faith Is Still Heavy Into Ethereum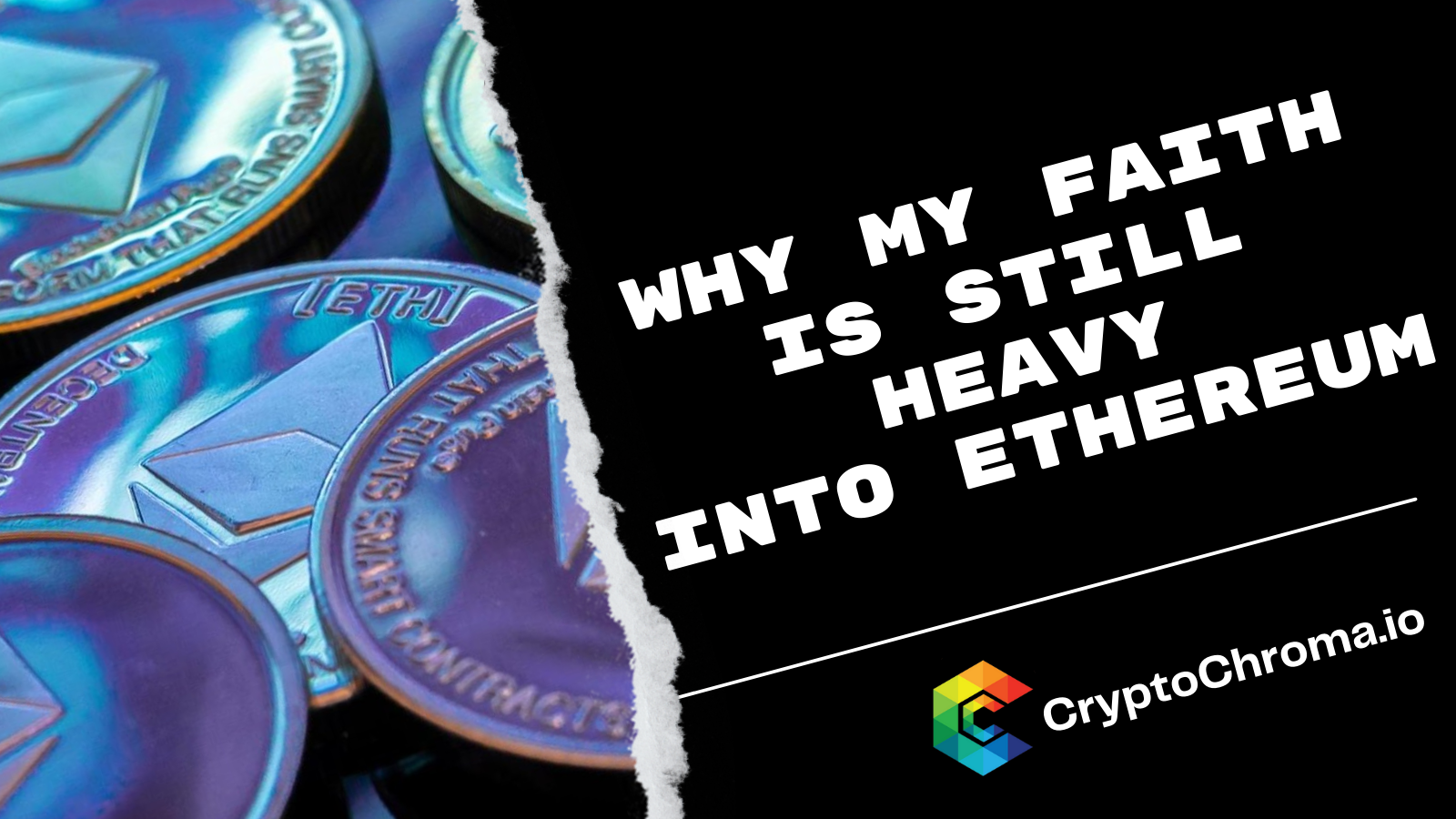 Why My Faith Is Still Heavy Into Ethereum
I get it, high fees suck and slow transactions suck. Both things that have plagued not only Ethereum but also Bitcoin. Has that stopped these two cryptos from being worth trillions? NOPE! And I honestly don't see it happening any time soon.
There are now hundreds of alternatives that offer feeless and faster transactions then Ethereum.
Have any of them come close to overtaking Ethereum?
Are they losing developers?
Nope and Nope if anything it just continues to grow and that's because of all the time and effort both of these tokens made to become solid foundations for future cryptos. A majority of tokens that help reduce fees and faster transactions simply run on layer 2 of Ethereum! Which just goes to show you how core solid Ethereum is.
Ethereums Future
Ethereum has a strong future. Some might hate the move to PoS or wonder if it will ever happen. The thing is they have a lot on the line so the process of making these updates is slow and heavily tested before it ever happens. That's a negative for sure compared to competitors however these competitors simply don't have the development teams to launch and innovate more and that's really holding them back.
Instead what we are seeing is a remake of 2017 not in value but in terms of the pure shit people are launching claiming it's revolutionary. It's not it's straight up a marketing gimmick and a money grab and we continue to see more and more of these launch and people falling for them. It's these types of projects that give crypto a bad name but Unfortantlly a large majority of the worlds population makes very dumb choices and instead of supporting solid blockchain they jump all over the place trying to make the next 2,000% on a shit coin that does nothing.
The Developers
One of the BIGGEST fundamentals of Ethereum is the massive developer base. Developers bring innovation, new apps and new possibilities to users of these blockchains. It's only growing and speeding up now including getting more advanced.
Ethereum themselves has about 2,300 developers working on the blockchain every month. That's actually huge and it's up over 200% in the last year as the value of Ethereum climbs so do the job possibilities.
DeFi
This to be is the bread and butter of value for Ethereum. Other chains have tried such as Binance but let's be honest that company and platform is super sketchy on the crap they do. They also talk big one day about sticking it to governments and then the next quickly fold and dump all your info to the governments. Like WTF not really a blockchain that builds that much confidence in my opinion.
If anything I think the next move is Binance losing a good deal of stake in DeFi to other layer 2 tokens of... You guessed it ETHEREUM! Polygon and Polkadot being two of those main focuses.
Posted Using LeoFinance Beta
---
---