[ING-ESP]SAND WORM SPLINTERLANDS WEEKLY CHALLENGE ENGLISH /DESAFIO SEMANAL SAND WORM SPLINTERLANDS ESPAÑOL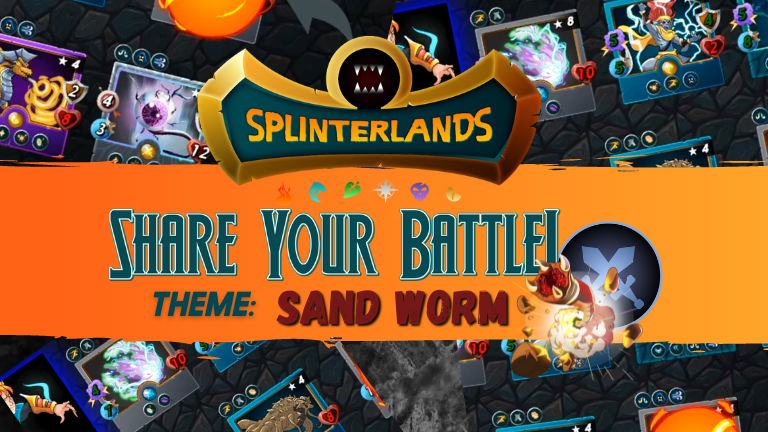 Good morning community, today I will perform the challenge of the week, one of the most cherished events of the entire Splinterlands community.
The card chosen this week is SAND WORM a worm widely used in all branches and leagues.
Neutral element delivering benefits and natural combinations.
In addition to having a secondary attack Sneak, few opponents face him.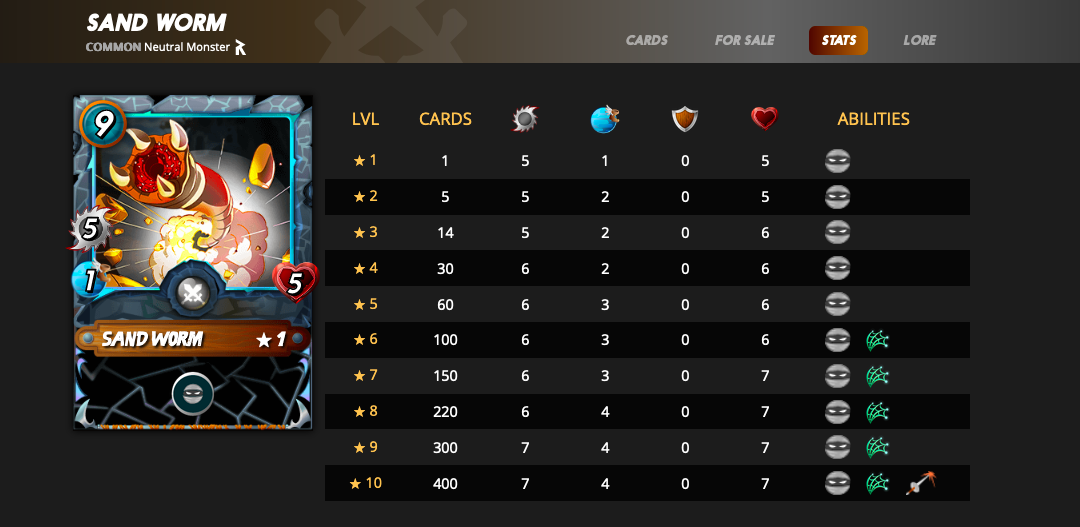 Huge sandworms have always lived in the Draykh-Nahka desert, but with the recent discovery of the various Indomitable Prophecies, they have mysteriously grown even larger.
They have also become wilder and freer, somehow discovering how to escape the Splintered Dragon Sands. Although never seen, biologists believe that the Worms have learned to swim. If they have indeed learned to burrow through water like sand, the Splintered Lands will suffer greatly from their proliferation.

The composition was simple, we only used two cards SAND WORM and Kron the Undying. Our summoner Mylor Crowling was a very interesting card because of the chance to attack the enemy.
When we started the battle and saw the level of our opponent, besides his life and Sneak in most of his characters, I did not give much chance to my cards.
Little by little the rival team was wearing down until a point where Kron the Undying with his healing managed to defeat the entire enemy team.

Conclusion


There are healing cards that are very good in certain compositions also have counter so you have to use them wisely, plus when you have little energy the opponent usually distributes its cards in small costs which can generate a strategic benefit.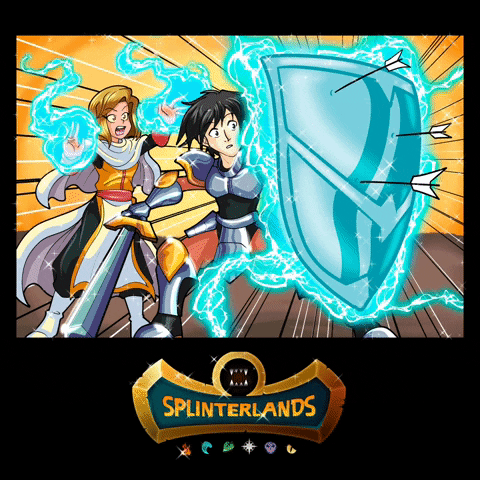 My social media
Steemit
Read.Cash
Noise.Cash
Hive
Cent.co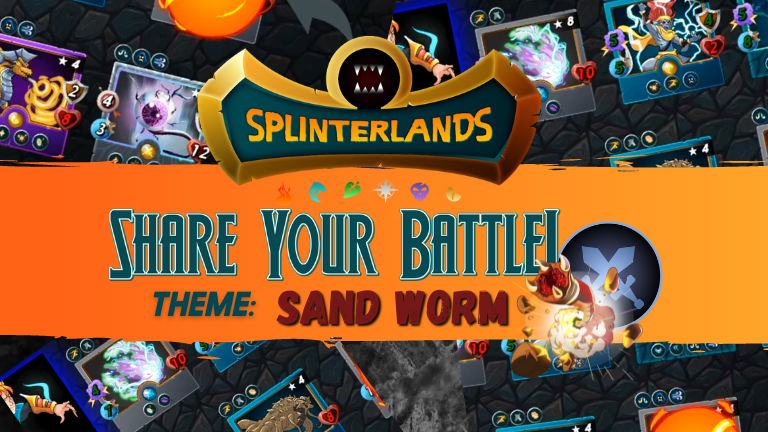 Buenas días comunidad , hoy realizare el reto de la semana , uno de los eventos mas preciados de toda la comunidad Splinterlands.
La carta escogida esta semana es SAND WORM un gusano muy utilizado en todas las ramas y ligas.
Elemento Neutral entregando beneficios y combinaciones natas
Ademas de poseer un ataque secundario Sneak , pocos rivales le hacen frente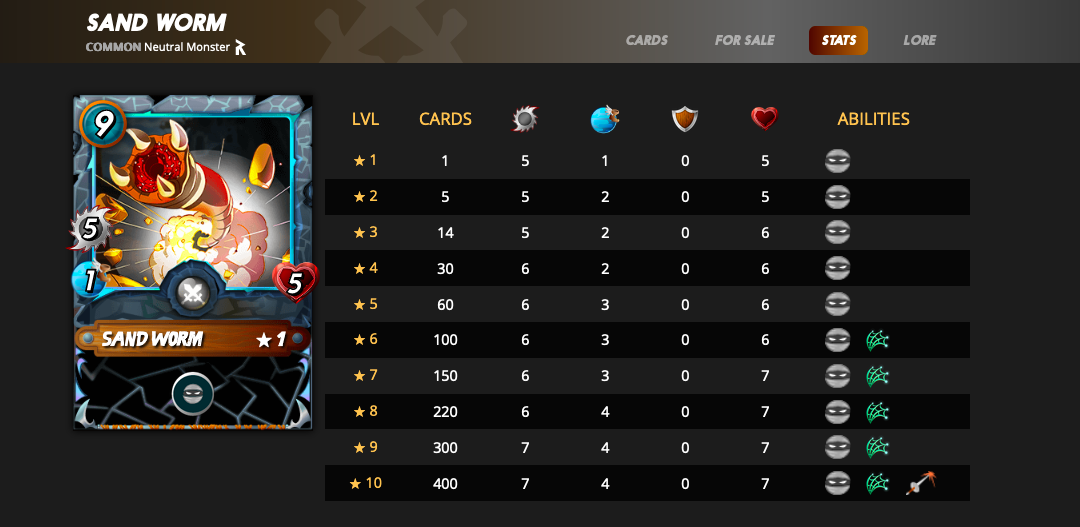 En el desierto de Draykh-Nahka siempre han vivido enormes gusanos de arena, pero con el reciente descubrimiento de las diversas Profecías Indomables, han crecido misteriosamente aún más.
También se han vuelto más salvajes y libres, descubriendo de algún modo cómo escapar de las Arenas del Dragón Astillado. Aunque nunca se ha visto, los biólogos creen que los Gusanos han aprendido a nadar. Si efectivamente han aprendido a excavar en el agua como la arena, las Tierras Astilladas sufrirán mucho por su proliferación.

La composición fue sencilla solo ocupamos dos cartas SAND WORM y Kron the Undying Nuestro invocador Mylor Crowling una carta sumamente interesante por el chance de atacar al enemigo.
Al momento de comenzar la batalla y ver el nivel de nuestro rival ademas de su vida y Sneak en la mayoría de sus personajes no le di mucha oportunidad a mis cartas.
Poco a poco el equipo rival fue desgastandoce hasta llegar un punto en que Kron the Undying con su curación logro vencer al equipo enemigo completo

Conclución


Existen cartas de curación que son muy buenas en ciertas composiciones también poseen counter por lo que hay que usarlas con cabeza, , ademas que cuando tienes poca energía el rival generalmente distribuye sus cartas en pequeños costes lo que puede generarte un beneficio estratégico.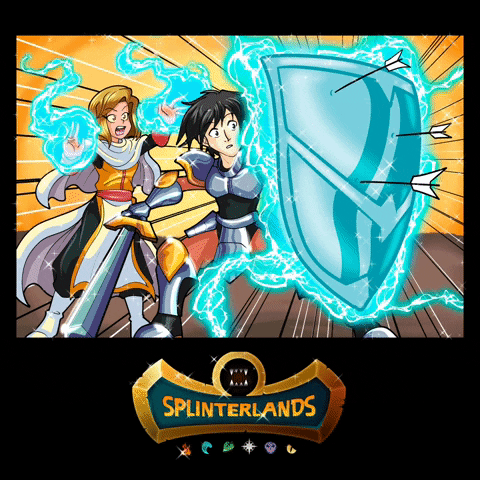 Mis redes sociales:
---
---