Breaking News: Phil Collins and Moses Battling It Out To Become The Face of Genesis League Soccer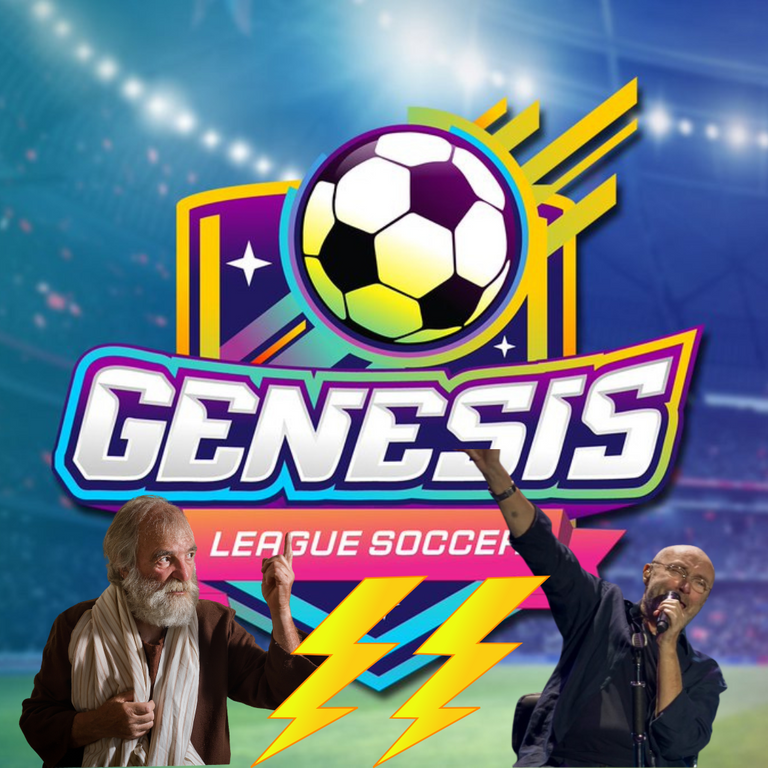 Source
With the recent announcement that Splinterlands was expanding into the soccer world, everyone is scrambling to try and get a piece of the action. Two people whose stars have been waning in recent years are battling it out to be the face of the franchise that will change the face of video gaming forever.
Moses and Phil Collins who both have Genesis in common. One is wrote the best selling book "Genesis" and the other formed the well known band "Genesis." Both album sales and book sales have been down for lately.
"It is two different issues really" said one media source.
"Phil's music is very 80's and royalties are drying up. Even though he is still worth millions his Spotify hits are decreasing."
"Meanwhile bible sales are down worldwide as people are getting more educated in areas such as science."
"The world may have been afraid of the wrath of god back in the 16th century but most people nowadays do not really believe that some carpenter turned a few loaves of bread into a feast."
"They just don't buy it anymore."
"Church attendances are plummeting and women are still second class citizens when it comes to religion."
"So Moses needs to diversify and modernize his way of thinking."
Speaking to Moses , he needs an easy number these days. The man is not getting any younger. He was born 16,000 years ago. He no longer open up pathways across seas as he now has arthritis in both hands. There is nothing from his ten commandments to say he cannot go for this job as long as he remains holy on the sabbath day. Thankfully Splinterlands are good employers and take Sundays off. Moses found out about the Genesis League Soccer from the burning bush that he has kept with him all these years.
"It comes in handy for updates although the more modern smart phones are doing this job for me anyway." claimed Moses
It is hard to say which man will come out on top here. Phil Collins relaunched himself a number of times from front man of Genesis to accomplished drummer and even won an Oscar when he went out on his own. Moses freed the Israelites from Slavery but in hindsight with what is going on right now in Israel, that might not have been the right thing to do.
Genesis League Soccer are deciding what the best option is although they may just go with the old football logo to avoid any backlash starting out.
"You can't go wrong with a textbook crest and a football flying through it" said one developer."
"Who needs the baggage with those two has-beens?
"Although I would not say that to Moses face and I have a soft spot for Phil Collins and Genesis because I love the songs Invisible Touch, I can't dance and Jesus He Knows Me." If we get the whole band involved it starts getting messy. And we had to deal with diva popstars before. Look what happened with Waka Waka. Disaster! Collins and the band would demand Gold Legendary status.
"Moses is a bit trickier."
"We have to let him down easy or it will be raining frogs at Splinterlands HQ and we don't bloody want that. We are bad enough with the bear market that to have fucking frogs raining down on us. Jesus!!" laughed the Dev
"We might butter him up with a few free packs to keep him happy."
Genesis League Soccer Launches in October and if it is anything Splinterlands then it will be amazing. I don't think Hive knows how lucky they are to have this company here. Roll on October. It's gonna be wild!!
---
---