Local Man Hasn't Purchased a Stitch of Clothes since He Discovered Crypto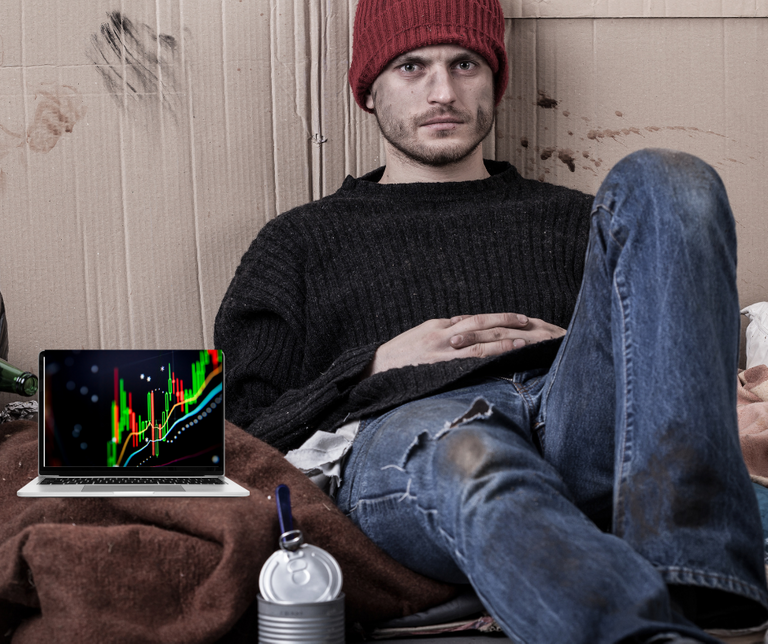 A local man is still donning his favourite bootcut jeans that he purchased in 2014 before his interest in Cryptocurrency began in 2017. He vows to update his wardrobe during the next bull run which may not be for another couple of years.
"My friends make fun of me because I look like I am living in the past but these cryptos are the next big mooncoins and they are coming out thick and fast." "I use up all my disposable income on them so I have no money to buy clothes,... or f....mpmh " said Jimmy as he mutters something under his breath.
When going back through the transcript of todays interview Jimmy is heard saying the word "food" but it is hard to make it out.
"The long and short (no pun intended) of it is that my shitcoins have not hit the jackpot yet but they will soon. People are stupid not to buy these coins at these inexpensive prices. Now is the time to fill your bags." "They are the fools ... not me." claimed the 28 year old.
Jimmy who has pretty much nothing to show for his good job and decent earnings has not bought a pair of jocks since 2016.
"There are more holes in his underwear than there is actually cloth" claimed Jimmy's girlfriend.
"All that is left is the elastic on a few of them. It's a disgrace" she adds.
"One pair disintegrated in the washing machine and got wrapped around the drum which costs me €100 to repair."
"The best years of our lives are in our 20's and Jimmy is always broke from buying his magic internet money. He has bags and bags of different coins but not one has made him any money yet." she went on.
"We will be living on a yacht next year darling," interjects Jimmy with a stained Nirvana t-shirt while eating a pot noodle.
"Give me the racehorses any day," said his girlfriend.
"At least when the horse lose you can learn your lesson"
"With this crypto stuff it is a long slow death that could take years of denial and you keep throwing money at it."
"Jimmy went into a fit of depression a couple of weeks ago when the market turned bearish for the 787 time in 4 years and had 80% of his value wiped out in a heartbeat."
"I lost nothing" boosted Jimmy
"If you hodl then you lose nothing."
"Until the shitcoin disappears from CMC and the owner rides into the sunset with all your money" claimed his girlfriend.
"Which has already happened 5 times." she went on.
"Put a sock in it Karen"
"Sure don't you spend all your money on shitty gimic makeup such as Mac and Bobby Brown so you can't preach a fucking thing.
Jimmy did have a point and thankfully he keeps the real truth of his losses under wraps.
"The new coin I think is LEO for me so I invested a couple of grand in the Polycub token. It's bound to be a winner." claims Jimmy who puts on a poncho and snood after getting a bit chilly.
"Meanwhile the no coiners are screwed because of inflation. I will be ready for this change. I can't wait for it." scoffed Jimmy who gives his old LA Gear a little pump to tighten them a bit.
---
---