Making A Case That Ireland (Yes Ireland) has the Perfect Climate.
On a cold and dreary February when I was sitting in a pub having a drink with the in laws , my mother in law made a sweeping statement. This is a woman who has travelled the world twice over and who was just back from Argentina on their latest holiday.

"Ireland has the perfect climate."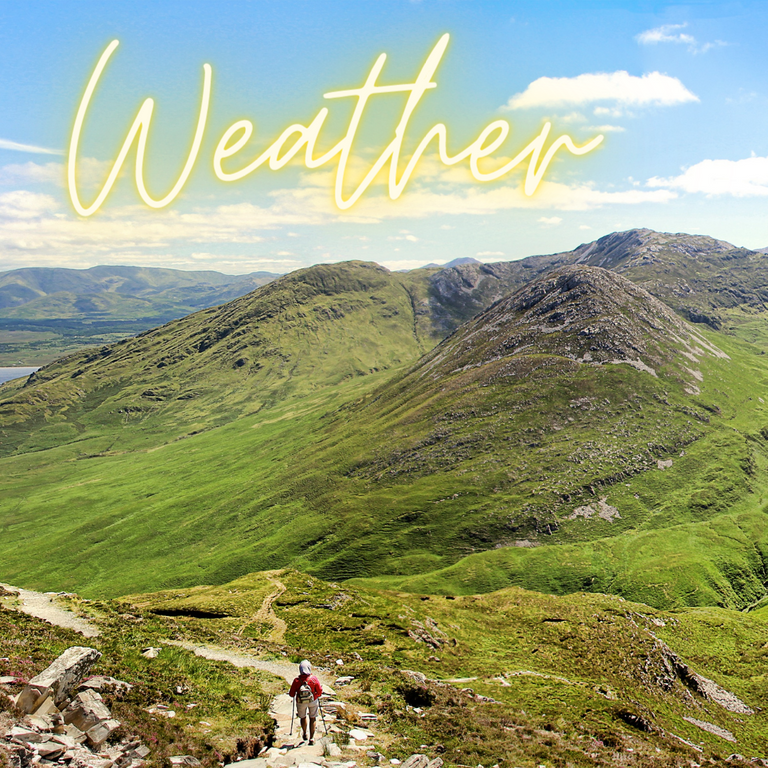 At the time I nearly fell off my chair but sitting here in July in an unnatural 30 degrees (In Ireland) I am finally beginning to see her point.
Ireland's weather is inconsistent at the very least. It could rain for half of June, it could be sunny in July and we could be getting floods in August. It rains alot in Winter but it is never too cold. It gets to zero every so often. Into the minuses sometimes but never too cold. The same goes for the summer. We may break 20 degrees but it never hits 30 degrees , well, until this week where the whole of Europe is experiencing a heatwave. The Irish always moan about the rain but now we are moaning about the heat. We just cannot survive in it never mind working, making dinners, looking after kids in it. We do not have air con in our houses as we never really need the house to cool. And this is a problem now in the 30 degree heat.
The mother in laws point was we are never too hot here and never too cold either although some people may debate this as our winds and gusts are cutting and there is a wind chill factor especially on the coasts that suggest we are well into the minus temperatures even though it might show a plus temp. Because it is always raining in Ireland we have lush landscape and beautiful scenery. Our livestock are eat the greenest grass and in turn we produce some of the worlds finest meat for consumption and export. There is never any water shortage because it is always raining and wild fires would not last that long in the country before a downpour.
I spent a year in the Canaries working and when I got there I asked my assistant manager who was a Canarias native what the weather was like?
"What do you mean?" was his reply.
It was 30 degrees in November there so I was wondering if they ever got bad weather.
"It gets hotter in the summer" he says.
After a year in the sun I quite liked getting off the plane in Ireland breathing in the fresh cold air. The heat was fine but it was clammy, sweaty and no food really lasted down there. On the plus side if I hung out my washing they would be dry in a half and hour. Working in the heat was tougher even if there was air con.
I cannot say you eat less in hot temperatures because I grew quite fond of the Canarian coffee called leche leche which was very sweet. It is only when I came home that I realised it was condensed milk and I put on around 2 stone (12.7kg). I ate less but put on weight due to the dam leche leche which translates as "Milk Milk."
Living in high temperatures was great for a year but would it wither you?? I wouldn't be great for the old skin unless you are a native.
So maybe my mother in laws mad opinion is actually a valid one and ever since she came out with it, it has resonated with me. Yes we get alot of rain and wind but we have waterproof jackets here and in my opinion the rain makes me feel alive. I never mind a good drenching. Sure all I have to do is change my clothes. With global warming becoming a massive issue these days maybe rainy old Ireland is the paradise that people will seek in the future. Who knows?
So as I sit here in 30 degrees which is nearing the hottest ever recorded in Ireland, I am enjoying myself but I am also safe in the knowledge that it will not last a week.
---
---