Name change weekend. Vince Steel
Hi my name is Vince Steel. People have known me formerly as @blanchy. Sometimes I get the Golden Girls thrown at me but not anymore. I have been waiting for the letter from the Department of Name Changing and it has finally arrived. I am now legally Mr Vince Steel. Such a solid manly name. Vince Steel will always get the job done and get the girl. You can set your clock by it. Let the good times roll.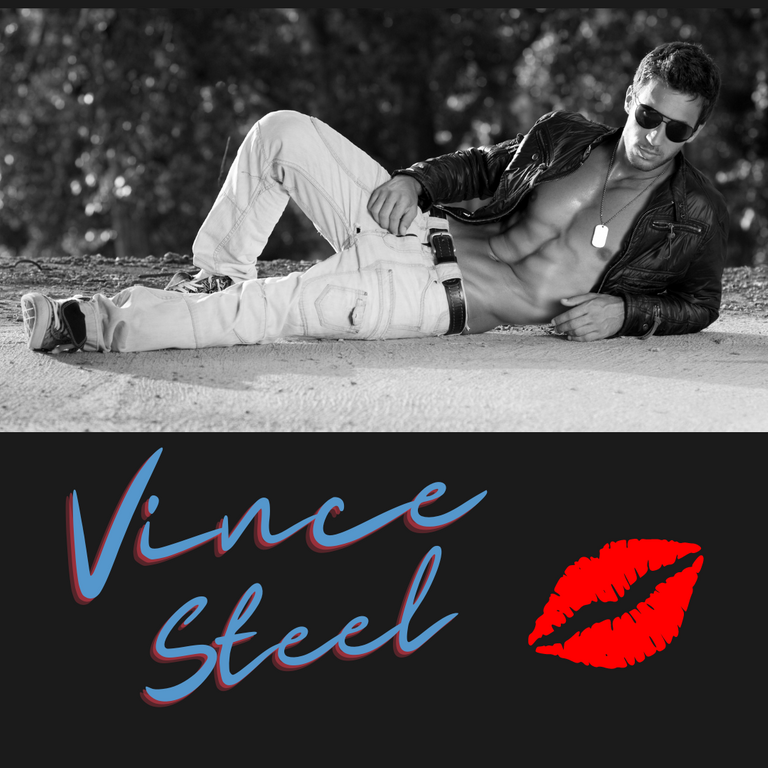 I originally wanted Max Power (Strap yourself in and feel the G's) but it had been taken so Vince Steel is a close second. As soon as I changed my social media handles to Vince Steel, I started getting many followers, many of whom were the opposite sex which was my intention. My Tinder swipe rights exploded and I have dates set up with a 10 stunning looking women in high powered positions that fancy themselves to be Mrs Vince Steel. I have sent my C.V in to a number of 6 figure executive positions and Vince Steel was successful with all of them. They practically offered me the job by my name alone. My hair is turning blonde for some reason and I am beginning to get bumps where I have none before. Vince Steel can pump for longer in the Gym.
A few days into being Vince, my little man started getting a bit longer and girthier. That's the way of the name change. Vince Steel has the full package. I have now developed a new strut that comes with my new found self confidence. When I am walking down for my morning espresso, people go out of their way to say hello to me.
"Hi Vince, Hello Mr Steel. Hey Vince."
Some woman walked into a pole saying hello to me so I will take her out for coffee Tuesday afternoon once the hospital straightens her little nose back in a shape. Tonight I am heading clubbing and I managed to get on the VIP list as my name is too good to be hanging out with the normallys. Smell off them anyway. As soon as I approach, security whisk me past the ribbon barrier and up into my own private booth.
"What can I get you Mr Steel?"
"A martini please."
"Shaken not stirred Mr Steel?"
"No thanks give it a good stir. When you shake it, it gets frothy."
"Of course sir."
A strange one happened yesterday when a member of the British government tried to acquire my services. I don't know why as I have no military training whatsoever. They said I would be the perfect spy for them as I could easily wrangle my way into places with a name like mine. James Bond was so 70's and they needed a new angle. The name is Steel, Vince Steel. I told them that I would get back to them after I watch a few Bond movies to get the concept. After a day of Bond DVD'S something tells me I would not like a bald man stroking a white cat on a chair to be my arch nemisis or a giant man with metal jaws to be running after Vince Steel. I do not want to be killed by a Chinaman called Oddjob with a bowler hat as a ninja star either. No siree bob. I have a different woman every night from Tinder so what's the point on risking my life as a new Bond. Vince Steel is more a lover than a fighter and I don't have time to be saving the empire as it will incur onto my nightly escapades.
I have grown a moustache and the menswear shop in my local city has given me a couple of white suits. Vince Steel gots to stand out from the crowd. I am become accustomed to a medallion as well and I regularly attend the beauty salon for a back, sack and craic and a sunbed after that. I quite like talking sports with the beautician while she applies the hot wax to my perineum and testicles (which are now the size of giant fists) while I sit back with my legs spread like a frog. I wouldn't have the confidence to do this if I was @blanchy. I ask her for a date afterwards and she said yes. Well she knows what's awaits her. A freshly groomed Vince Steel!! How can any woman resist!
Now to get ready for my date with Natasha tonight, my Gym instructor who took no notice of me when I had my previous name is now wanting to get into my underpants. She just broke up with an Ace Remington who is quickly turning into my arch nemesis. He changed his name as well from being a Larry Barry. He used to be mocked when we were kids so it was maybe more beneficial for him with the name change. Both of us are quickly getting through the female population of the city we live in. If Ace Remington gets gonorrhea then there is a good chance Vince Steel will contract it also and vice versa. We are binded by this pickle of a dandy but so far we are both clean as a whistle and enjoying our new names. But in the end there can only be one king so I may have to poison Larry in the end.
It's great being Vince Steel. Everyone should try changing their name sometime. It's great fun.
---
---