Paradici Turns To Selling Off Players To Fund More Incomings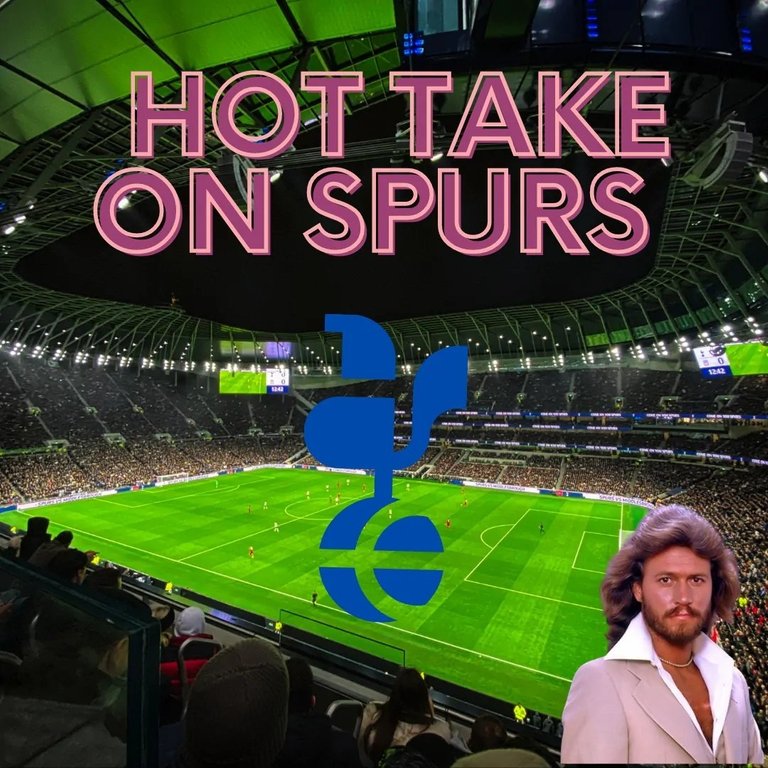 Once right wing back Djed Spense was sealed last week , Spurs director of football travelled to Milan focusing on the outgoings. They had left Reguilon, Ndombele , Winks and Los Celso at home as they are looking to move them on. Also on the list is Tananga who will sign for Milan for around 17 million this week. Reguilon and Los Celso will find clubs easily enough but there is no money in the foreign leagues. Why do you think Man City are selling to English clubs. Sterling went to Chelsea and Jesus and Zinchenko to Arsenal. The premiership is where the money is. Barcelona also known as Brokelona are becoming the laughing stock of European football with their cap in hand saying they are broke and yet they are buying all around them. Expect problems and lots of them down the line here. Spurs won't budge for anything under 20 million for Los Celso. An Argentianian international who can pick out his teammate Messi blindfolded. Surely someone will pay the money. Reguilon is wanted in Spain by Seville so we will see what happens here. Winks is homegrown so Everton, Leicester or Nottingham Forest will be in for him. The elephant in the room is Nom Nom Belly. He has 3 years left on his £250k a week contract. He thinks he is still an elite player by his entourage so he is hoping Barcelona or Mbappe's PSG will come in for him. The truth be told his loan move to Lyon in January was a disaster and he still was not fit enough to last 90 minutes which is shocking. Spurs have no suitors so it will be a case of him going on loan on the last day of the season. It will cost the club £31 million to pay up his contract. It is just a disaster so I predict he will go on loan to an Italian or Spanish club. Spurs will pay half his wages while he is away and we will be saying prayers hoping he comes good or the club will give him back just like Lyon did. At the moment he is not even at the Ligue 1 level so he is a big gamble. Conte won't want him near the side so he will be training away from the rest of the squad. He needs to go. Turkey is another option for the midfielder but I think he thinks he is too good for there.
https://twitter.com/LastWordOnSpurs/status/1551172853353046016?s=20&t=UnRWOZOQ6ARbH5JrtEzjZQ
Source
With the exception of the 4 I just mentioned and Tananga, it is rumoured that Joe Roden, Lucas Moura , Emerson Royal and Matt Doherty are free to leave but want to fight for their place. In 2 preseason games, Conte chose Moura at right wing back ahead of Doherty and Emerson. Doherty is safer than Royal as he is the better player having a strong 2nd half of the season before he got injured. If Moura does not excel in the wing back position he will find it hard to get game time with Richarlison and Kuluevski ahead of him so the future may not be bright for one of the favourites Lucas Moura. Sanchez had a poor pre season but they may want to hold onto him for another year for cover during the world cup. Paradici has alot of work to do.
Spurs beat Rangers in a preseason friendly last Saturday. They went 1 - 0 down but it was against the run of play. Harry Kane popped up again with 2 goals. But it wasn't a proper Spurs game unless Kane took and missed a free kick. Conte has hired set piece specialists Gianni Vio to head the squad in this department. Hopefully he will take Kane off the free kicks and give them to Sonny or even Eric Dier or Bissouma. One thing I noticed about pre season is the games we are playing are not that friendly. Rangers gave Tottenham a pretty hostile reception and so did Seville during the week. Mourinho's Roma are next Saturday and it will be the same here so Spurs do not have it easy. However it is not far to look at the results as this is where Conte is trying out new things. He has them run ragged in training and wants them to play these friendlies with fatigue so take the results with a pinch of salt. Link up play could be better also.
As regards more signings, we have 6 over the line but I reckon we will sign another right wing back , a centre half (a big one) and also an attacking midfielder. The Centre half will come from Inter but whether is Skriniar or Bastoni is anyone's guess. Juventus put a spanner in the works by buying Bremer which was Inter's target. PSG and Inter cannot reach a deal on Skriniar and they have to sell someone so this may be a bargaining chip for Paradici. As regards an attacking midfielder Roma's Zaniolo is Conte's favoured option but the guy is injury prone and he is just back from a serious one. Maddison is another option but Leicester will price this homegrown talent at around 60 million.
Troy Parrot and Scarlett will be sent out on loan with Spurs interested on Parrott being a number 9 so they will loan him to a club that will play him there. That club in rumoured to be Preston North End but we will see. Conte took Troy to Korea and he impressed him with his fitness levels so he may well be Harry's replacement sooner rather than later.
And Finally Over At Woolwich
So with only 2 weeks to go to the start of the Premiership it is all business for Spurs. The Arsenal All or Nothing Documentary starts on the 4th August on Amazon. I have the popcorn at the ready for this. I hear it is a disaster documentary rivalled only by LES MISERABLES OR TITANTIC.
from the trailer it looks like Arteta is using the word "Guys" every 2 seconds. I am nearly as looking forward to this than the Premiership starting!!
https://twitter.com/CamberFootball/status/1549418457892020226?s=20&t=UnRWOZOQ6ARbH5JrtEzjZQ
https://twitter.com/DayssinceArse/status/1551435238806544387?s=20&t=UnRWOZOQ6ARbH5JrtEzjZQ
Source
Last Man Standing Contest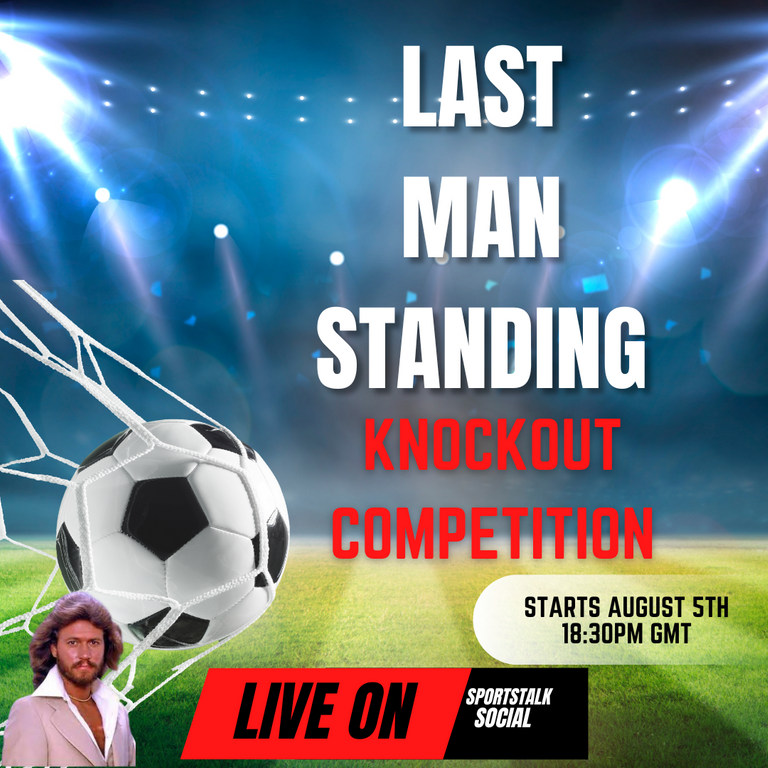 If anyone wants to enter a team in Last Man Standing contest for free then click this link and leave a comment. It is all good fun and will not take you any time to do. Click here to access the post.
---
---