Pogmentary now On Amazon Will Have Viewers Divided.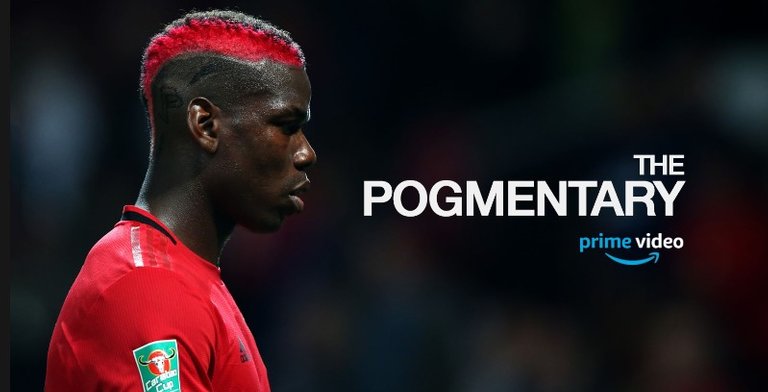 Source
Paul Pogba is one of the most talked about stars in world sport. Whether it is for the right reasons or the wrong reasons people just love to talk about him. Where football is concerned there is a polarized view on him. You either like him or you hate him. Most United fans now hate him after he ran down his contract after being offered two contracts for 290k and another for 300k a week. Pogba described these as offering him "nothing" on a phone call to his agent Mino Raiola in his new documentary on Amazon.
Pogmentary is a documentary following Paul Pogba's last years at United that hit Amazon last night. Such was my interest, I watch all 5 episodes. Now most people are blasting the documentary for being self indulgent and deluded and are really angry at Pogba for leaving Manchester. Over the course of the 5 episode Pogba talks about showing United up in a rival team for not offering him what he thought he is worth. After the 2020 season Pogba wanted to leave Man United but the reality was no other club came in for him so it was extraordinary to see how he was dealing with this during his summer break.
The documentary follows Pogba and his family to Miami where they spend their summers and also to places like Dubai and on international duty. He does seem happier away with the French team than he does in United and Raiola (who has recently deceased) hits the nail on the head. You are a different player when you are with France. And that he is.
I love sports documentaries especially the elite footballer ones. The Neymar one was funny with him sneering at his dad while playing video games like a 10 year old. There is alot more about Pogba. He is more likeable than Neymar straight from the start. He has a presence where Neymar doesn't. His smile is infectious and he shines bright. I would say even in his presences, the room is alot more vibrant. He's a complete family man and his priorities actually well founded. His family are number 1 and I think he is criticised by this but we should ask ourselves is our family more important than our job? Course it is! He looks to be a great father, a great husband and he looks after his brothers and mother. This part of the documentary I liked. His wife is fun loving like himself so they look to get on very well and when they are on holiday then they are on holiday. I think he is more personable than some of the more elite footballers and you can see what people love him.
The parts I didn't like was him turning up at a station giving McDonalds out to the homeless. It just looked too staged. The part where he called the United contract offer "Nothing" will really make Man United fans hate him even more. The documentary makes out his time at United was a success as well but nothing can be more further from the truth. United have sunk and sunk during Pogba's tenure and standards are really after dipping. Whether it is Pogba or the management of Man United is anyones guess. Great players make the players around them better. Pogba doesn't so is he an elite player. He has the potential to be but only see it in stages.
One interesting nugget from the documentary is when he explains why him and Jose Mourinho fell out. Mourinho went on to call him a virus. He tells a story when he was injured he went to Miami to recover and Mourinho sent a photo of him and his wife at a party. He said to Raiola that he works like a dog at Manchester while his player is on holiday. This did not go down well with Pogba and the relationship was irreparable.
The person to come out well from the documentary is Mino Raiola. He is an agent that you would not like to haggle with. He looks after his players and he does not give a dam about anyone else. But he has a caring side and his players all love him. I laugh out loud when he described how some people love Paul and some people hate Paul.
"As long as my players and my family are happy, I don't care if the others aren't," he said, adding: "Even Jesus wasn't unanimously rejected, they still crucified him."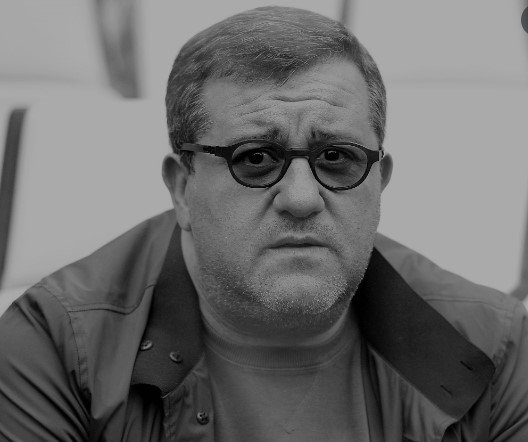 And you can use this not only in Sport but in business as well. Not everyone is gonna like you even if you are Jesus Christ. What a statement. You could see why Raiola was paid the big bucks by the players. He famously fell out with Alex Ferguson when they first tried to give Pogba a new contract. If you offered that money to my pet Chihuahua he wouldn't take it. Ferguson refused to ever deal with Raiola again. I have to say I would kind of side with Pogba here. He ended up going to Juventus. Pirlo wrote about the first time he trained with Pogba at Juventus
"I will always remember the first day he trained at Juventus. He was only young, but we could see he was special."We were walking back to the dressing room after the session and I clearly remember Gianluigi Buffon coming up to me laughing and he just said: "Did they really let him go for free?"
He was sold back to United for a record £80 million. The Pogmentary was good I thought and it really gave an insight into his life with his family and his footballing career and every other facet of his life including his branding, sponsors and charity work. It is worth the watch and I think more people will not like him after it. He keeps saying in the states the fans make you a superstar. He is right but the United fans definitely do not think he is. Maybe he should think about that and concentrate more on his club form when he leaves for Juventus.
---
---