Spurs £200 cash Injection by Owners ENIC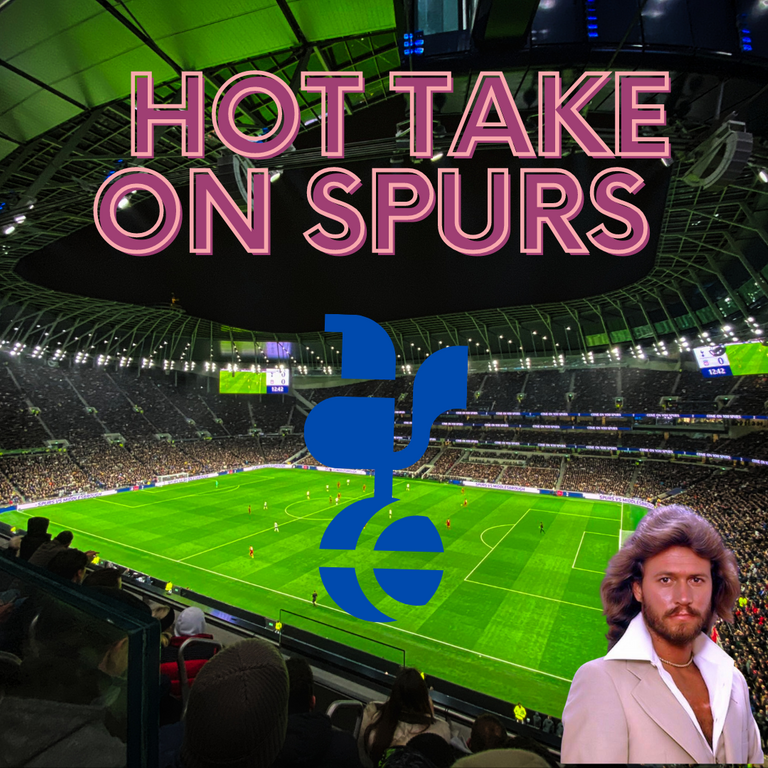 And so it starts. The transfer window, Linked to every player under the sun as per usual but this time it is a little different. For the first time since early 2000's, Spurs's owners are putting money into the club. £200 million in fact. This is a big statement of intent to back Conte. So much so that Daniel Levy did not even have to fly to Turin to meet Conte. Director of football Paradici met Conte alone in Turin last week. The manager was happy with the backing and declared that he was staying. Considering Conte left Inter Milan days after winning the league because the club told him he had no money to spend in the summer was crucial.
Some believe Spurs are after shooting themselves in the foot a bi by declaring to the world that they have £200 million to spend on players and it was better to stay quiet. The disclosure of the funds happened to be to investors rather than a PR statement. This had to be made however so there is nothing Spurs could have done.
Now the £200 million is on top of the funds we get for selling players. However for some players we will only recoup a percentage of the original fee. Take Los Celso for example. There are a couple of Spanish clubs interested in him. He cost £42m - £27.3m transfer fee + £15m loan deal. We will only get £30 for him back. Ndombele who cost us £55 million and is commanding £250k per week. Only PSG would pay his wages and we will never get the original fee back for this guy. Hopefully Mbappe will have him in his plans at PSG as they are friends apparently. Conte does not want this guy near the training ground so he has told Ndombele he will be training on his own. That is how much Conte doesn't rate the midfielder.
So say we get £50 million for these two.
£15 million for Winks,
£21 million back that we forked out for Gil.
£25 million for Bergwijn
£15 million for Sanchez
£25 million for Reguilon
£13 million for Carter Vickers
Also we have to decide whether we are keeping Doherty or Emerson Royal.
So if we are lucky enough to offload all these players then we have £114 million.
We still have to pay for Romero
Buy Romero for £40 million.
Kuluesvski will be purchased next year so his fee can be kicked down the road for another season
So we are talking about having over £250 million for Conte to buy 6 players.
Not bad, not bad at all.
Now Conte's primary target is Inter Milan's Centre Half Bastoni. He is a young player with a 50 million price tag. Some people are surprised by the price but noone really bats an eyelid at the price of Romero now considering he is worth twice that much at the moment. Bastoni is a left sided Centre Half which are few and far between so I think this guy is his top priority.
Spurs are also looking at Eintract Frankfurt's left wing back Filip Kostić. He is 29 years old but a finished product. He has a year left on his deal and could be purchased fairly easily. It would go against Spurs's model for buying younger players but Conte wants experience, not potential.
Midfield is anyones guess with rumours that Eriksen is on his way back. Bale has been rumoured as well but I wouldn't think this is such as good idea. Even Ancellotti couldn't get a tune out of Bale which is a worry. Alleged injury problems is an issue. He comes back from nternational duty injured and unavailable. With a world cup in Novemeber I can see Bale declaring himself unfit for the month of September and October. Play the world cup and then retire. He had his comeback and it ended up with being 3 - 0 up against West Ham. On comes Bale and we draw 3-3. I would love Eriksen back however and he us used to the Conte system. It took him a long time to bed in at Inter but when he did , he did well for the Italian. The only trouble with Eriksen is the worry about his health. Conte pushes his players 110% so I would worry about Eriksens heart issue. 6 months ago Brentford took a chance on him and it paid off but it was just 6 months ago that other big clubs wouldn't touch him for the fears I have just mentioned. Champions League will be a draw for him.
Other players Spurs are interested in is Jyed Spence who is on loan to Nottingham Forest at the moment. He has just been promoted and is out of contract in June with Middlesborough. Rumour has it that he is a bit of a nutter however. But he is some player.
James Ward Prowse has always been a target from Southampton. Spurs have already purchased Fraser Forster from them. The experienced keeper will be handy number 2 to Loris and will not be pushing for more game time like Gollini who will head back to Atalanta.
Kane looks to be staying with the news of Conte and may even sign an extension. Rumour has it Liverpool were talking to him and were also going to put in a bid for Son if Spurs did not acheive top 4. But they did and now it looks like our two best players will stay.
So will Spurs sign a striker to back up Kane?
Conte is focusing more on the midfield as he thinks Kulu and Son are excellent replacements for Kane so there is not much need for one at the minute. Do not forget Troy Parrott and Dwayne Scarlett are top class youth team players currently going out on loan again this year (Scarlett was too young last year to go on loan) so they are going to start breaking through soon. A year or two could be a totally different proposition with our strike force.
Could our friend Lukaku at Chelsea be lured across London? Stranger things have happened. He speaks to Conte regularly and he is like a father figure to the Belgian.
Being a Spurs fan during the transfer window is a terrible time as Levy used to always wait until the last minute to sign players. Sometimes the season would be well under way and we still wouldn't have signings in. This year Conte has demanded all the players signed before the start of their Korean tour in July. This is music to my ears. There will be a premium for this to happen but thank god it has.
The future is looking bright for Tottenham. The brightest it has been since 2018/2019. Spurs are backing their manager. Even more so than they did with Poch or Mourinho. They made a mistake with Poch and it looks like they have learned dearly from it. Over the coming weeks we will see who makes Conte's list and who doesn't
---
---