Three Tune Tuesday Running to Alternative Music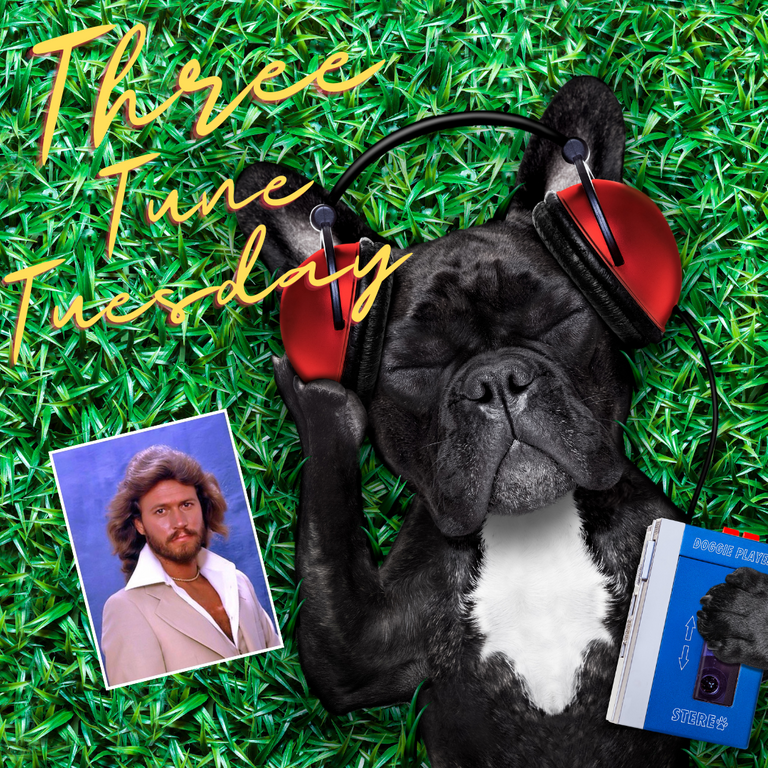 It is that time of the week again where I do one of my favourite things in life. Force the music I like on people I don't know. @ablaze you genius. You cunningly set up this initiative to trap the likes of me in this endless Tuesday posting. But thankfully Tuesdays are slow in work so I have time to indulge in my musical posting.
Why is it everyone wants to be in charge of the playlist at parties. It is some kind of weird narcissistic kink in us I think. That girl or boy will like me if they think I am listening to cool music. It's strange isn't it. There was a pub I used to go to in Germany and the barman protected his playlist with his life. I actually have seen lads jump over the counter to change his playlist but he battled them back valiantly with some ice thongs and a bottle of baileys.
I do enjoy running quite alot. It clears my head after work and with two small kids I try to get out after they go to bed. Whether it is a treadmill in the Gym or down the Blueway near my home, I do my best to get out. I always have the headphones with me and put on a playlist to match the beat of my runs so I am always on the lookout for music that has a good beat. Normally on the generic sports playlists they throw up dance music which is fine. I have a dance music playlist myself with the likes of Calvin Harris, Dead Maus and Swedish House Mafia and to show my age Faithless. It's not the hardcore stuff but that would melt my head. I actually have 3 running playlists. The rap run, my alternative run playlists and my dancy one.
The alternative playlist is the hardest to get right. The rap and dance seem easy because they are overlaid on the one beat. As I said I listen to the dance one the most because most dance songs have a peak near the end so it is perfect to build up speed. An example of this is Greyhound by Swedish House Mafia. The song keeps building and building and this gets your pace up without even knowing. When checking my Strava you can see the parts of the songs where it peaks because I run that bit faster and my heart rate goes up.
Source
Anyway the alternative music is hard to get right as these high tempo running songs are few and far between so I have to go for the closest songs even if the tempo is slightly lower. Irish band Fontaine DC are a great band to run to. Below are three songs that I run to which are alternative but have a bit of high tempo about them.
French Press By Rolling Blackouts Coastal Fever.
Source
This one starts off with a consistent beat. I quite like the song. Again I never heard of it up until a few months ago. God bless discover weekly.
Lisztomania by Phoenix
Source
Ah my favourite French band. These guys are just class and I do love running to Lisztomainia. The drum beat is just great and it matches my strides as I have only little feet.
Agree To Disagree by The Blue Collars
Source
This song came out in 2011 and I first heard it last year. It doesn't even have a music video which is funny. Typical my type of music. North of England band that are all unemployed and music is their only outlet. I may be wrong but I do not want to look them up in case they are an American band whose mommy and daddy are top class lawyers.
So these are my three tunes this week.
---
---