Token Holiday Post
The long overwaited holiday is finally here and we have jetted to Vilamoura in the Algarve for some sun. I do quite like the sun and its been a long time since we have been away so I'm lazing by the pool at the moment with a mojhito. Going on a holidays with two little ones is not very relaxing so we asked the grandparents along to share the load. They were only delighted to be playing with the kids by the pool and we are only delighted to have some sort of relaxing holiday. Plus if myself and my wife want to go for a drinkypoo then we have two willing babysitters. Although they are fond of a few drinks also so we are just having a later bedtime. But I could get used to the extended family holiday. The British seem to be experts at it. There is an entourage across the pool here of babies , fathers , grandads and greatgrandmothers. The babies are being passed around by the legs while the greatgrandmother is getting her nappy changed by her son who is 50. Anyway the hotel is awesome called Anakara. Its a golf resort really so there's a few poshys around and I think I saw the lead singer of the Who queueing for a poached egg. The breakfasts are free
here so everyone loads up in the morning for 3 to 5 courses. Vilamoura is more relaxed than the other places in the algarve so it's great for families. I'm gonna try to sneak in a round of golf with the father in law as well this Saturday.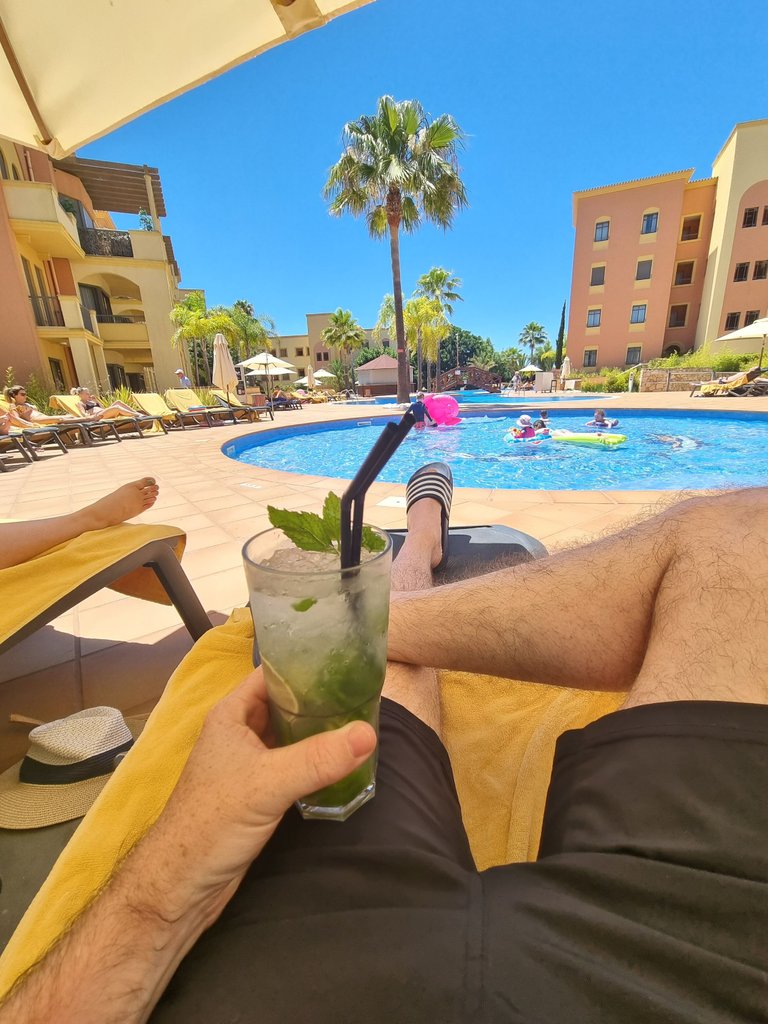 So @blackdaisyft what a beautiful country you live in. I lived in Spain for 2 years but I prefer here for some reason. Food is nicer and so are the people. So I'm here until next week so il only be dropping in and out of Hive.
The little man is loving the food as well.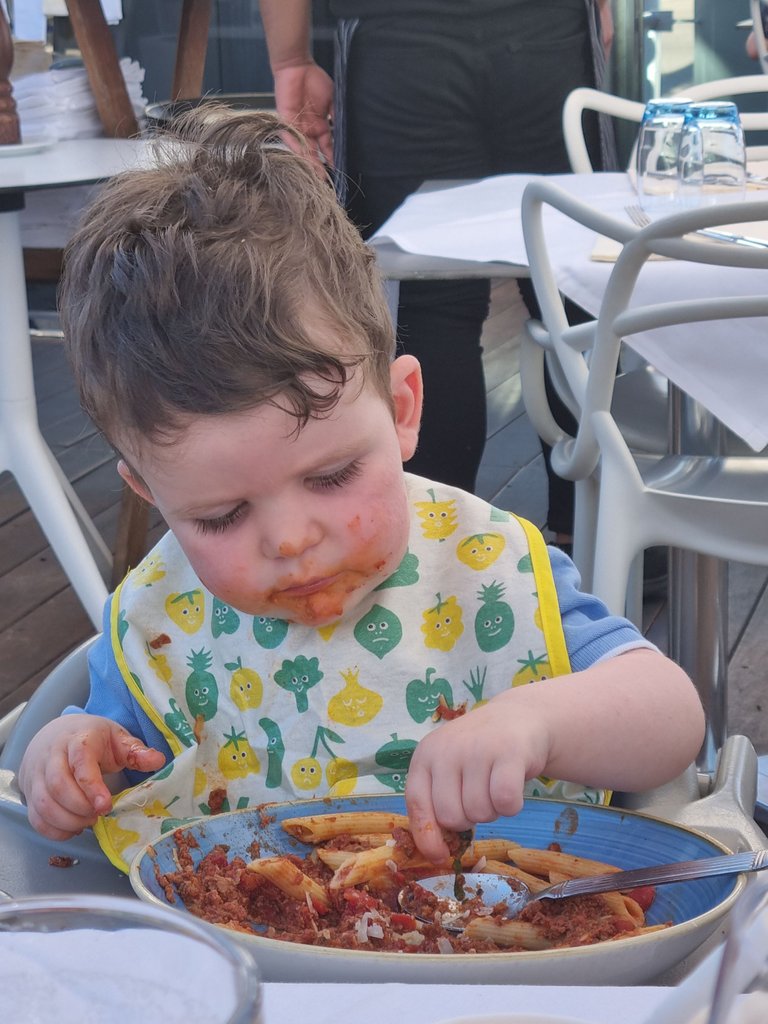 Talk to you all next week.
---
---