Tonight is The Night For Spurs To Capitalise on Saturdays Victory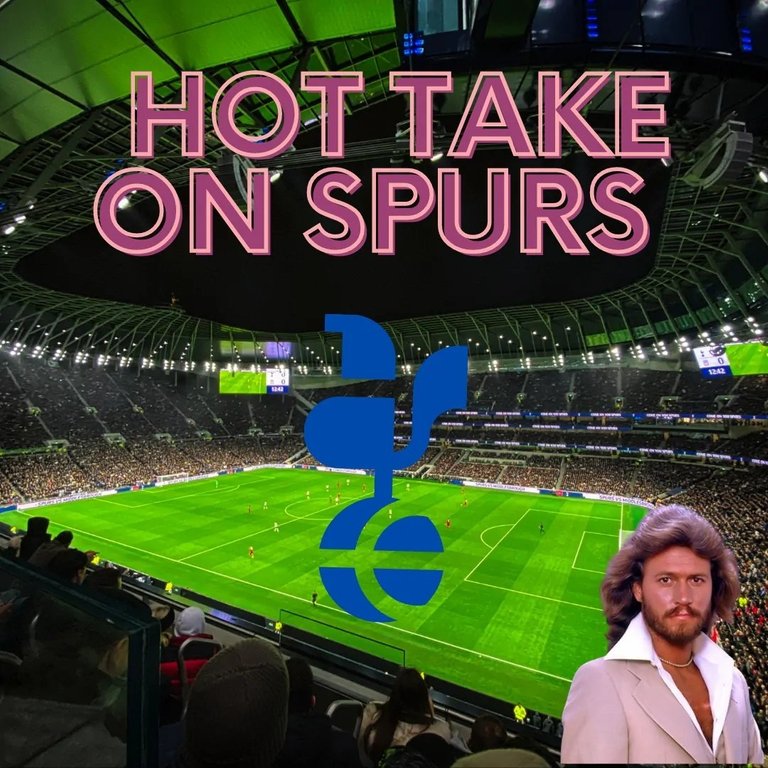 Source
I haven't wrote about Tottenham since the game against Newcastle. The reason being is I was at the Lisbon match and it was awesome. The stadium is massive and I had a great view. The first half was terrible but I think I did not think it was so bad as I was admiring our lovely shiny state of the art stadium. I did try out the beer that is filled from the bottom and it was great. So the first half I soaked up the atmosphere and I was surprised by the sounds of boo's that rang out around the stadium. There were the usual fans going mad but that's every game even if we are peak Barcelona. The second half we improved against Lisbon and equalized but the controversial moment was the VAR decision disallowed Kane's 94th minute winner which the whole place went mad with. I was never at a match when VAR used before so I found it strange waiting for 4 minutes while the officials decided that the ball in from Royal was offside. It was really confusing actually. People were on their phones looking up what was happening. Was it offside or a foul. What were they checking? It was mad. Then when the goal was disallowed the place went from mayhem and happiness to complete misery but a draw made us top and the decider is away to Marseille tonight actually. I was offered a ticket but I declined it for two reasons. I lived in Marseille (on a boat ) for a couple of months and I would be lucky to get out of that stadium alive. The wife would kill me for going again so soon.
https://twitter.com/thespursweb/status/1587415324495937537?s=20&t=YatjznhEv0FbaQ5_x-krWA
Source
So I shall be watching Marseille from the comforts of my own living room tonight.
The game against Bournemouth was only a few hours ago and like Conte I was having a heart attack. 2-0 down in the 50 minute heading for our 3rd Premiership loss in a row. And then Bentancur came on and changed the game. What a signing this guy is. Without him Spurs do not look at it. Bissouma for some reason is not getting the Conte way. It's amazing the little titbits you get while at a match. One fan said it to me that Chris Hughton wasn't a fan of Bissouma because the tactics did not sink in with him so he didn't play him. And it looks like the tactics are not sinking from Conte either. He was a worldie for Graham Potter's Brighton but not so much under Hughton, or Conte for that matter. So we came back from being 2 - 0 down for Bentancur to get the winner. Spurs were accused of resting their "key" players at the weekend when Sanchez was in for Eric Dier and this was criticized as Sanchez made everyone nervous like he does. The game tonight is another 100 million game. To make it through the group stages is a Tottenham priority so you can understand why Conte rested players at Bournemouth. Royal played so it leaves one to ask. Where the hell is Jeyd Spence. There is definitely politics at play here. He wasn't a Conte signing so Conte will not play him. Surely , surely he is better than how Royal played on Saturday. He could not be much worse. Conte is a year at Spurs now and overall it has been a good year and it is clear he is really building a squad here while trying to compete for the top honours.
https://twitter.com/Daily_Hotspur/status/1587470298269597701?s=20&t=YatjznhEv0FbaQ5_x-krWA
Source
So Spurs have still to go up a gear. We cannot seem to get the ball to Son or Kane unless we play Kuluevski who is injured. Moura was lively against Lisbon but still played with his head down. So to rely so heavily on the Swede to link up play must be a worry for Paradici who will need to find a player to do a similar job if the Kuluevski gets injured again. But summing up Spurs at the moment. Playing terrible. 3rd in the table. top of group in Champions League. More points ever at this stage of the season in the Premiership. We can't complain too much. Maybe we are complaining that Arsenal are top of the League scoring for fun but that won't last. Conte is adamant that he will at least 3 transfer windows and money to build a squad and this is what he needs to compete in both Champions League and Premiership. Injuries have not been lucky with Richarlison and Kuluevski on the sidelines in October. Son not on form is a worry as well.
https://twitter.com/MichaelBridge_/status/1587476736194887683?s=20&t=YatjznhEv0FbaQ5_x-krWA
Source
The Bournemouth game may be a turning point this season. With a poor Marseille team and then a poor Liverpool team next , we can go either way. Some rival fans are saying Doctor Tottenham will see you now as a joke that whenever a team is playing badly when they play Tottenham, we solve all their woes. It happened against United this season. They were atrocious and then peak Barcelona against us. Same with Newcastle. Poor run of games and then Spurs sit back and let them play. This will hopefully end tonight. You can never underestimate Liverpool so I do not expect anything here but a point in the Champions League tonight will go a long way.
https://twitter.com/simonyemane/status/1587483329821122569?s=20&t=YatjznhEv0FbaQ5_x-krWA
Source
---
---