Tottenham Getting Business Done Early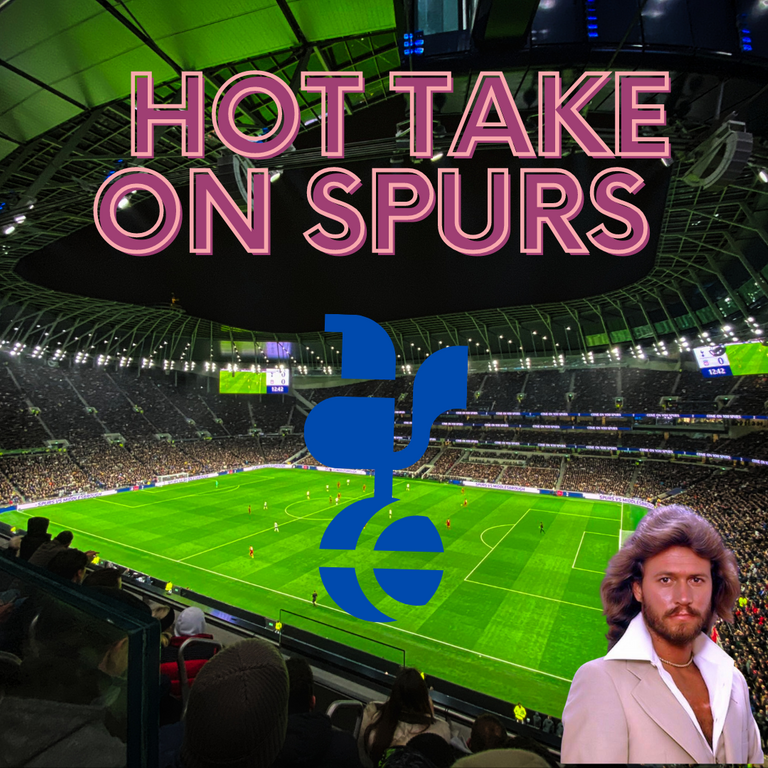 It is a strange feeling to be a Spurs fan and we have signed 3 players already just 5 weeks into the transfer window, It is unheralded since Levy has arrived waiting until the last minute to get a deal over the line. But since Conte has demanded that 80% of his squad needs to be travelling to pre season training and the trip to Korea. Levy has had to give into his demands and buy early. Now we just signed Yves Bissouma for between £25 - £29 million depending on varying reports. The player is a steal for that price due to having only one year left on his contract plus a fairly serious investigation hanging over him. Spurs have done their due diligence here and it is their understanding that no charges will be brought against the player. So now we have one of the best box to box midfielders in the premiership. Conte is said to be happy with the central midfield now with Skipp, Hojbjerg, Bentancur and now Bissouma and is reluctant to add Eriksen to the fold no matter how good he is so it looks like he will go to United. Eriksen wants to come to Spurs as he has his house in London but having him back may be one too many and it may change the system he would like to play.
Spurs have nearly reached agreement with Ajax on the Bergwijn deal. They want their money back and a deal is nearing conclusion here. Some reports are saying we would like the winger Antonio in a swap deal. This is how Paradici works so stranger things have happened.
Spurs are still interested in Richarlison or Raphina but not both. So I reckon we will put in a bid for both and see who bites. Raphina wants to go to Barcelona but they are busy trying to buy Bernado Silva that they will have no money left in the coffers. Both players are Conte type men and it would be interesting to see how Richarlison would improve under Conte. He can play on the left or the right or cover for Kane. He's a big unit also. I would love to see him and Romero in training as there is no love lost there between the Argentinian and his Brazilian rival. Watching the Brazil All Or Nothing Richarlison is a messer and always playing pranks. He would be a good addition to the side but is 50 million too much. I'm not sure.
The Bastoni transfer has gone a bit cold as he just had a child and wants to stay at Inter so Spurs are now in talks with Torino over their centre back Bremer. This is the player that Inter were hoping to replace Bastoni with so it is an interesting transfer this.
With Paradici busy in France and Italy. Daniel Levy is overseeing the Jed Spence deal personally which is a bit of a worry as is the reason that Spurs are restructuring their recruitment team is so that Levy does not really need to interfere. Anyway if he gets him over the line then I don't mind but apparently the first round of talks have failed to reach a conclusion.
I read an interesting article the other day around Spurs's financial position. Next years figures will blow away any worries that we have financially as the clubs stadium is bring in so much money that it will be head and shoulders above any clubs revenues. So much so that it will be able to afford much higher wages for players. The club is so financially stable that it can spend 400 million and still be in line with FIFA regulations. For every home game that Spurs have the stadium rakes in around £6 million. Also with the NFL and concerts it rakes in alot more. As part of the deal for planning permission , Tottenham had to agree to rejuvenating the area around the stadium so they are currently doing this. But with the best training ground and stadium in the world and arguably one of the best managers , all we need now is some players and judging by the above we are well on our way to achieving this.
Meanwhile the Woolwich signed a guy called Viera to try and reminisce on past glories. I have a funny felling the actual real Viera has his eyes on the Arsenal job. If Arteta gets a bad start he will be replacing him. Also rumour has it that Spurs have no interest in Gabrial Jesus but we will pretend we do to push up the price for the gunners. Don't you just love to see it,
I keep getting on to @belemo and @ablaze to follow this Twitter page. 😘 Enjoy Thursdays and Sundays boys!!!
https://twitter.com/DayssinceArse/status/1539493714099421186?s=20&t=mstzhtldZh_-AoMhAnAjvw
COYS !!!!
---
---