Tv Series Review ~ Love ft. Marriage and Divorce
Directed by Yoo Jung-Joon, Lee Seung-Hoon, it starred,Lee Ga-Ryeong, Park Joo-Mi, Jeon Soo-Kyeong, Sung Hoon, Lee Tae-Kon, Moon Sung-Ho and many others.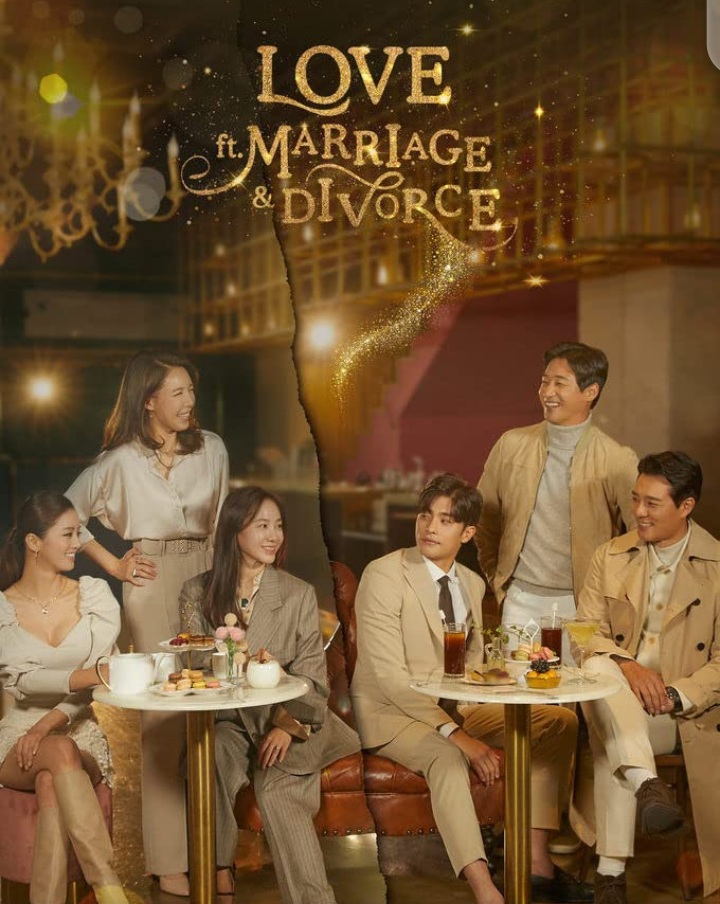 imbd
Due to inevitable situations caution is thrown into the wind, resorting to regrets, pain, and betrayal.
Love ft marriage and divorce follows the lives of couples and singles who are faced with various struggles of keeping their home, finding love, compatibility and also touches so much on infidelity. Watching the series you'd see pretty much all the married men cheating on their wives. At first, I was mad like...how could they be cheating, all of them (3 men). I mean, it all seemed weird to me, it actually made it more annoying to watch for me lol.
Most of the episodes in season 1 didn't quite show what really happened as the viewers were ushered into the knowledge of the infidelity of these men without their wives knowing at first. Then the later part, showed more of a background story on how the affairs started...how they met those they cheated with and the reason their actions could be justified, can cheating be justified though?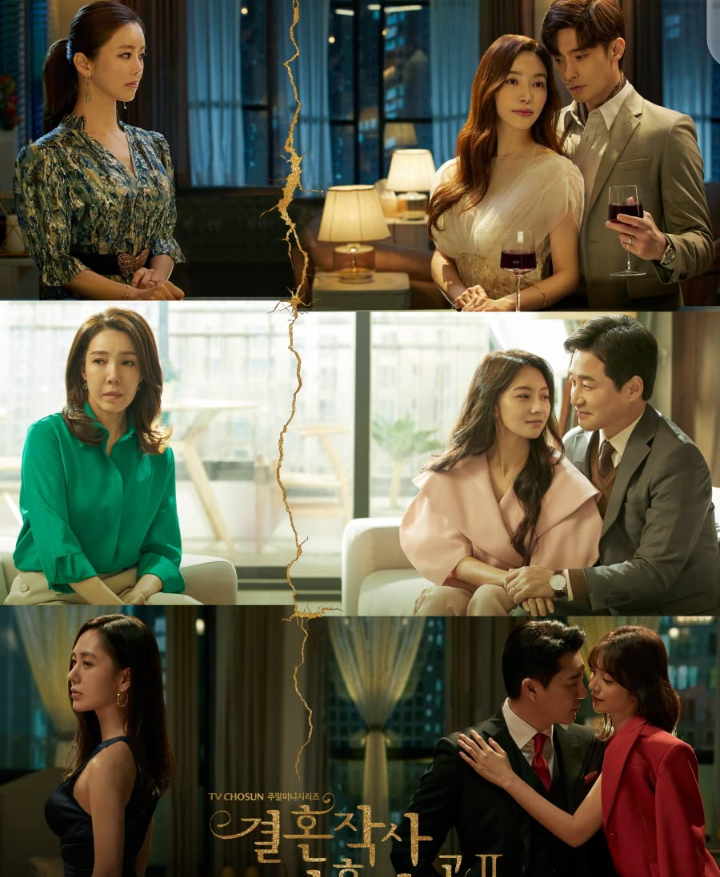 imbd
The series centered on three family one of which was a young couple, Hye-Ryung and Sa-Hyun who has just been married a year or less no kids yet. The other family is that of Pi-Young and Yu-Shin who are a middle aged couple with a daughter and also look so in love. Lastly, Shi-Eun and Hae-Ryun are couples in their 50's with two kids. All these couples had one thing on common....they all had affair. From one of them filing for a divorce, to another trying to maintain his reputation has a sweet husband and loving father, not wanting his affair to taint his perfect home. While the last one wanted to be free of his wife, these were the story of these men. Basically this drama series shows you the realities of marriage, the love, regrets, tough choices, values, desires et al that comes with it.
As much as I would have wanted to enjoy this series, I didn't. The initial part in the first season looked promising but the spark just dwindled towards the end. I was practically tired of watching how the story was going. The writer made the women looked so stupid and tried to justify the affairs....at least for two of the men. However, this is our sad reality these days for both genders. I could say I didn't quite understand the season one fully, but the season 2 is ongoing, so maybe I could understand if I see it right?
---
---