Movie Night Weekend with PIZZA🎬🎥 The City of the Dead (1960)🏙️⚰️🧙🏻‍♀️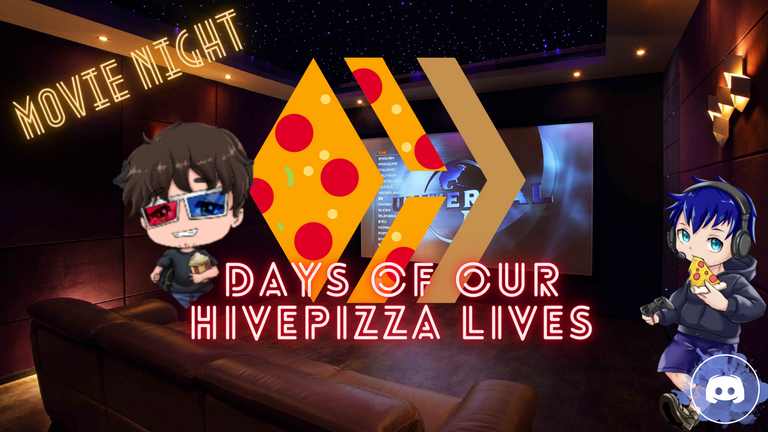 We've not had a PIZZA Movie Night 🍿🎬🎥🍕 in almost 3 weeks and as luck would have it, I missed this one yet again, with me being on an overseas trip and all 😭. I love PIZZA movie nights (or early mornings in my time zone) and try my best to catch them. Unfortunately I simply wasn't available this time round, but not to worry as I decided to watch it again on my own so I wouldn't "miss out" 🤣.
As always, Pizza Movie screenings will only screen PUBLIC DOMAIN movies. As PIZZA gains more crowds and visibility, we have to ensure that no laws are broken which would compromise the entire project. However, I wouldn't be too concerned as there're still lots of classics to enjoy, as we delve further back into movie history! 🍿🎬🎥🍕🍕🍕
---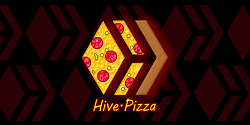 CLICK THIS LINK TO JOIN PIZZA DISCORD!!!
Never fear! Catch up on what you've missed with my brief (and hopefully entertaining) updates on the ins and outs of the PIZZA DISCORD🎉🥳🎊
As a BIG FAN of 🍕PIZZA🍕, I always suggest joining PIZZA DISCORD if you need a quick pickmeup. 👍 It's a friendly and helpful community with regular EVENTS, AIRDROPS of various crypto tokens, discussions of several GAMES on HIVE (Splinterlands, Rising Star, HashKings, Exode, WOO, BangDefense...), MUSIC, ART, and even bits of FINANCE ... well I think you get the idea 😄


🍿🎬🎥MOVIE NIGHT🍿🎬🎥

Every weekend, PIZZA hosts a Movie Night for anyone interested to join in. Makes for a good bonding session or even a random movie to pick up if you're one of those who can't choose from the plethora of choices out there! 🤣
And the winner with the most VOTES for today's MOVIE NIGHT is...
🏙️⚰️🧙🏻‍♀️The City of the Dead (1960)🏙️⚰️🧙🏻‍♀️
---
Leaving this epic quote here for all posterity. We'll be reminded each time a horror movie gets voted for 😜.

No surprise once again here 😜. If there's a horror option, it's almost always the winner when put to the vote. I love horror, and so does the majority of people in PIZZA! Birds of a feather flocking together perhaps? 🐦🐦🐦
(I also voted for the horror option. Was hoping I'd have time to catch it with everyone else but I guess it wasn't meant to be.)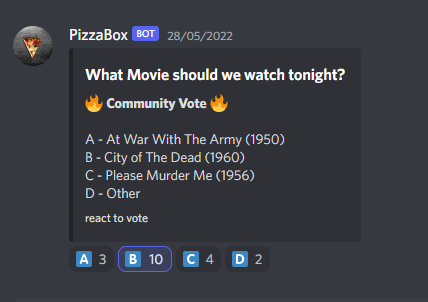 ---
Released in 1960, The City of the Dead was directed by John Llewellyn Moxey in his directorial debut, and starred Christopher Lee, Venetia Stevenson, Betta St. John, Patricia Jessel and Valentine Dyall. Interestingly, while it was produced in the United Kingdom, the movie was set in America. It's British cast were thus required to speak with American accents for the entire movie.
Unfortunately, even with the great Christopher Lee in it, the film was considered a box office disappointment, even if it did churn out a slight profit eventually. I do believe the passing of time treats all these movies better and it is considered one of the cult classics now.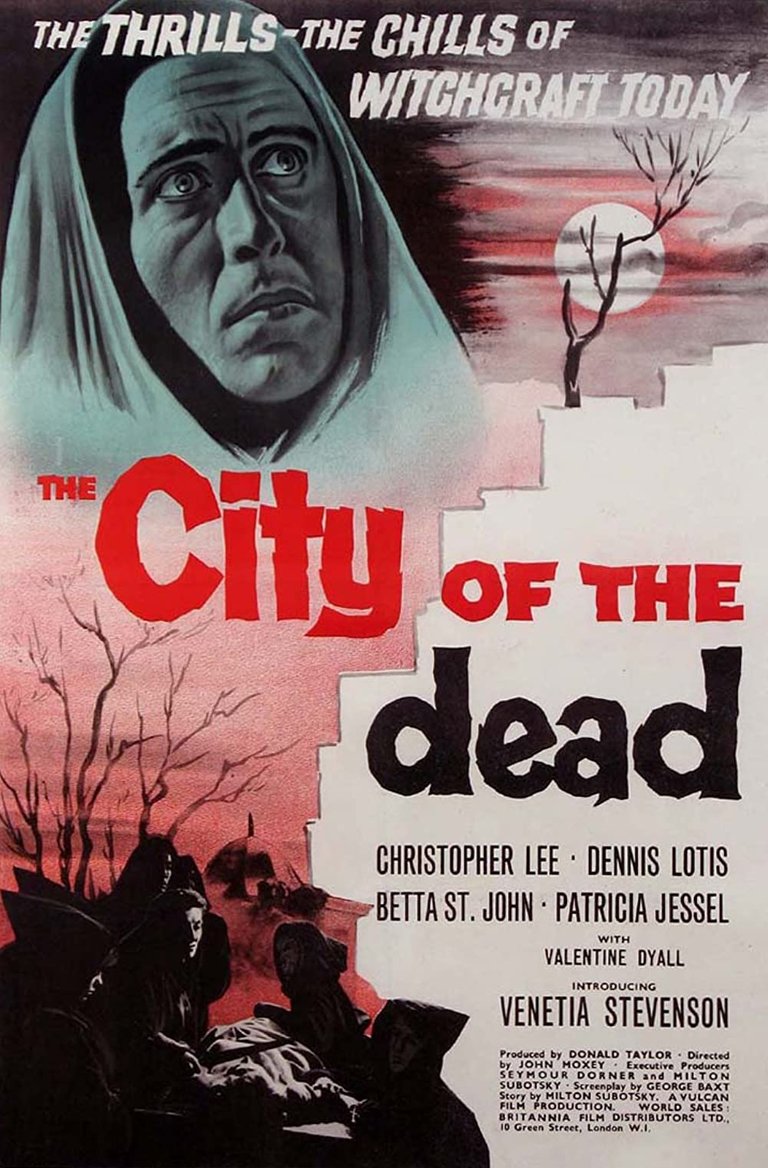 💡🎥🎬Lights! Camera! Action!💡🎥🎬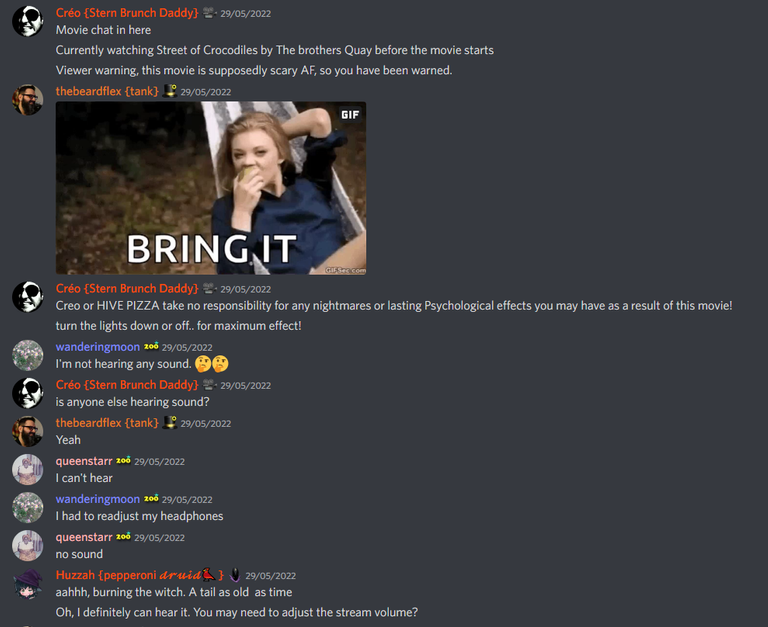 ---
The movie starts off in the year 1692, in the city of Whitewood, Massachusetts. A witch, Elizabeth Selwyn, is about to be burned at a stake. Before she dies though, she and her accomplice, Jethrow Keane, makes a pact with Lucifer for eternal life in exchange for constant human sacrifices.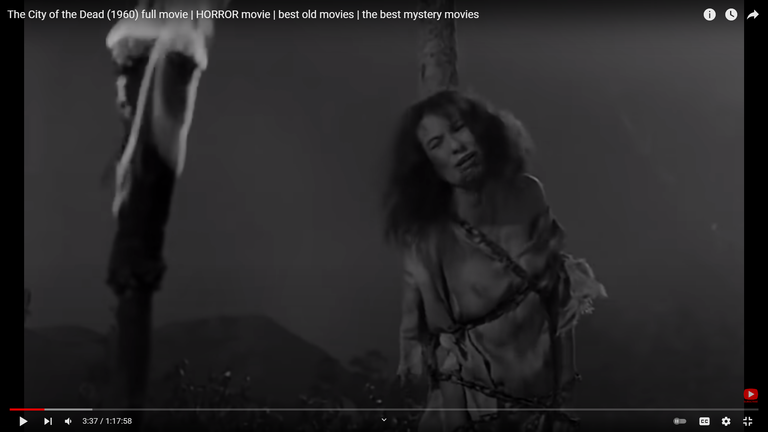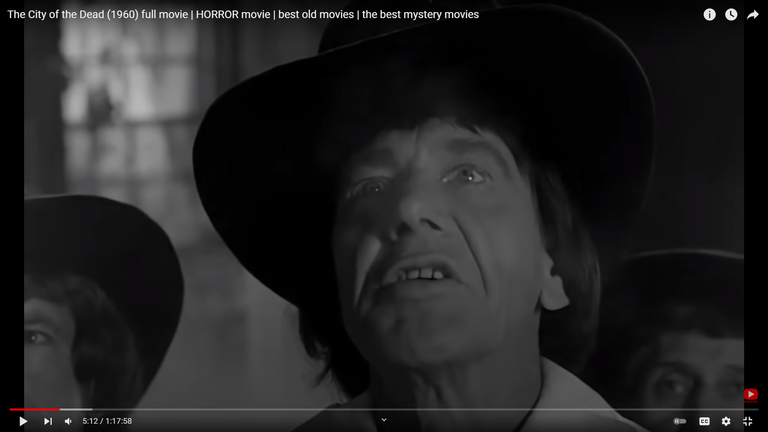 ---
Back in present times, a university professor, Alan Driscoll (Christopher Lee 😱) is giving a lesson to his class on the history of witchcraft. One of the students, Nan Barlow, asks him for advice on research for the topic. He then recommends she visit the town of Whitewood.
On her trip there, every inhabitant seems to be really suspicious and in a plot twist, the person everyone thought was the main character of the movie is abruptly killed off in a ritual sacirfice by the innkeeper, Mrs. Newless, who turns out to be Elizabeth Selwyn. So it seems like her pact with the Devil did prove to be successful after all, and she is still alive in modern times.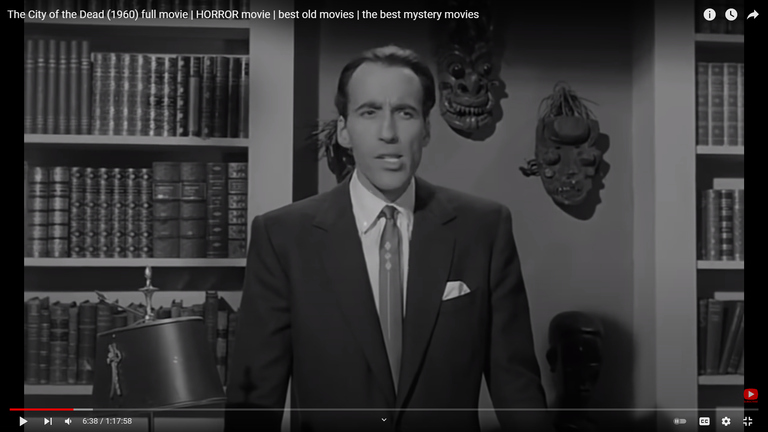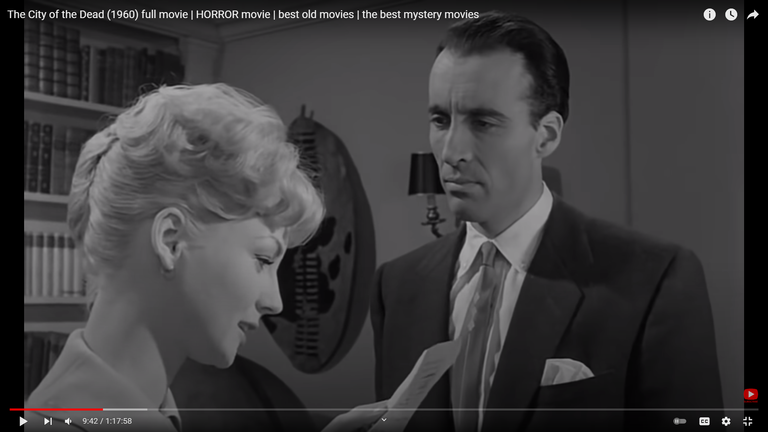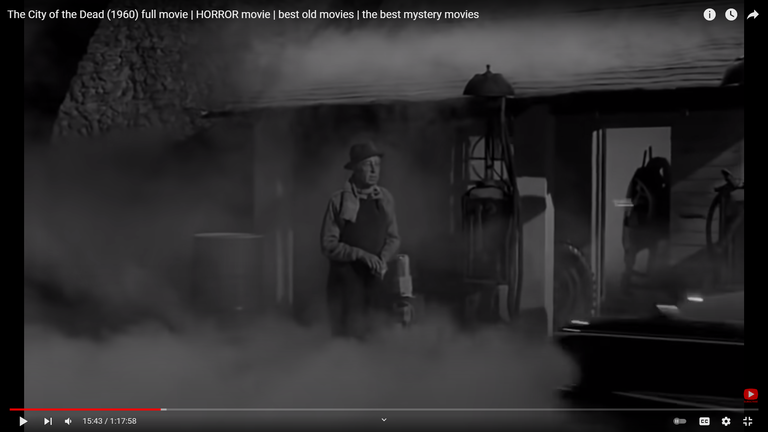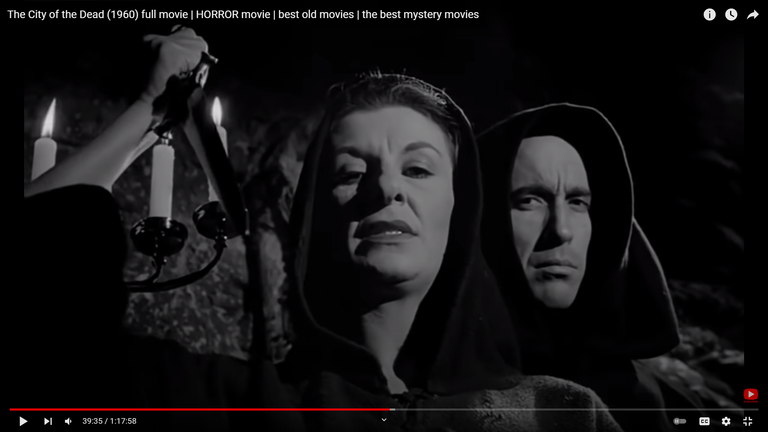 ---
Two weeks later, Nan's fiancé, Bill Maitland, and her brother, Richard, together with a friend she made in Whitewood, Patricia Russell, decide to investigate her her disappearance.
The 2 men travel separately to Whitewood, and Bill gets seriously injured in a car crash caused by Selwyn. Back in the town, Richard meets up with Patricia, and they visit her grandfather, the Reverend Russell. The Reverend reveals that the town is under the grasp of Selwyn's coven, of which Professor Driscoll is a member too.
Patricia is kidnapped as the Coven's next sacrifice and and when all seems doomed, Bill appears and in his last act before succumbing to his injuries, pulls out a huge cross from the ground and burns all the coven members with it's holy fire.
Richard and Patricia later find the charred corpse of Selwyn in the hotel. Selwyn's pact with the Devil has failed and she has paid the price with her death (again). The hotel is also revealed to have been built directly atop the site of her burning at the stake back in 1692.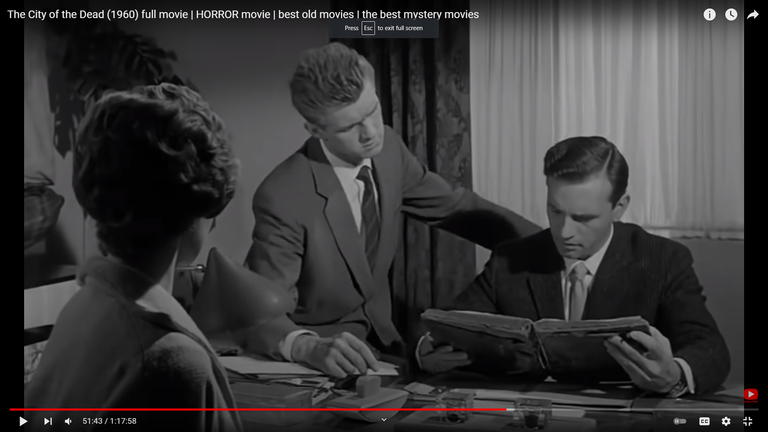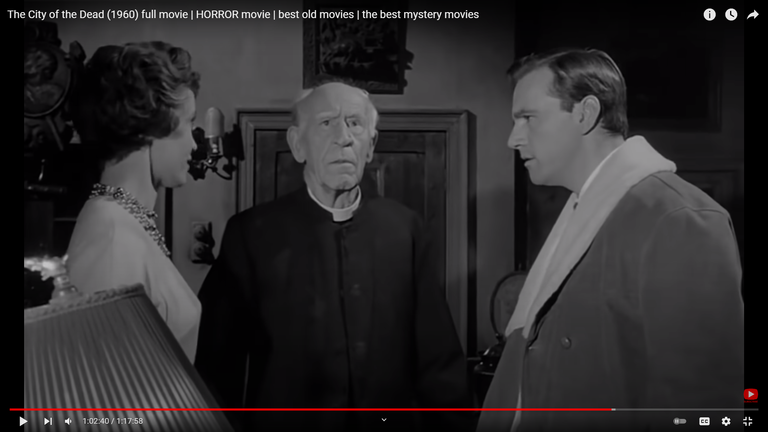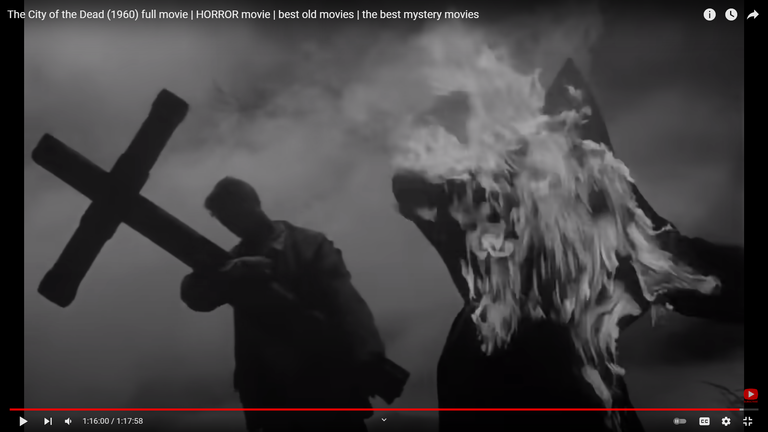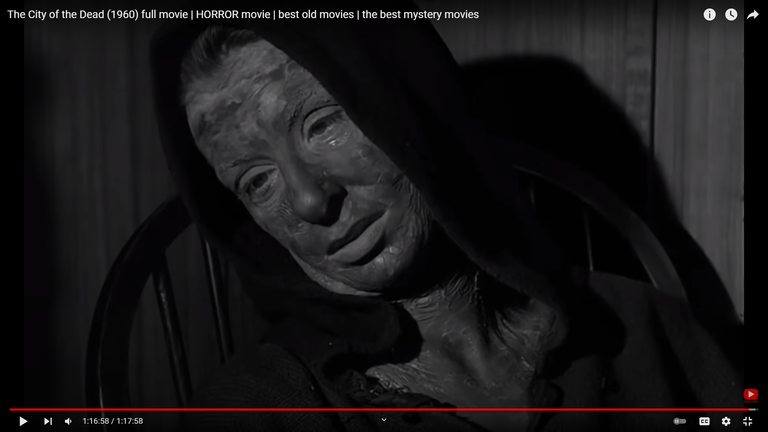 ---

🎭All Good Things Must Come to an End🎭

I can see why this movie ended up being a cult classic. It might not have a big budget or any great special effects, but the overall mood and tone of the cinematography, and the music and sound effects used, all brought out the best in the movie.
Many Thanks to @creodas for hosting it yet again! 🥳🥳🥳
Going by the reactions of the PIZZA crowd, I think they enjoyed this movie too.
@thebeardflex @chechostreet @chefbgob @huzzah @newenx @queenstarr @wanderingmoon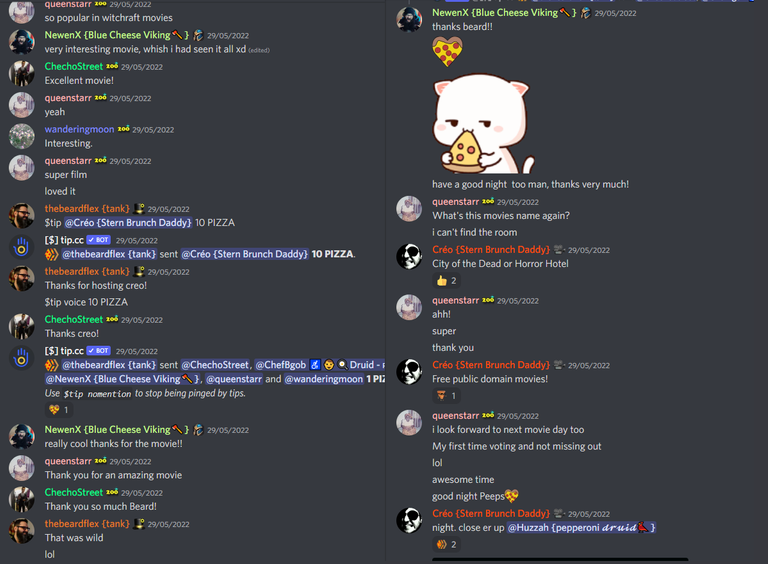 ---
And we'll end with this dream! (it isn't from today - but I believe that this is a good dream to build Pizza's Movie future on 🎬🎥🍿) I hope PIZZA succeeds with that too! 🚀🚀🚀

---
That's it for this episode of my PIZZA news. These are momentous times in PIZZA with a lot of plans forthcoming this year. In fact, I'd say that work on PIZZA is going at a breakneck pace! So don't miss out and come join PIZZA early to reap the benefits. I truly believe this is a multi-bagger project with amazing potential! 🍕🍕🍕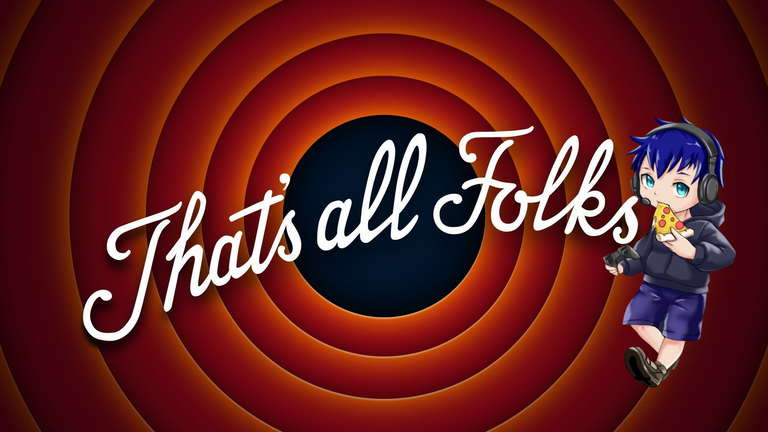 ✨✨✨This Week's Events✨✨✨


Over at PIZZA DISCORD, there are always loads of planned Events lined up (and even impromptu ones). The events listed here are localized to my Time Zone GMT +8. For the absolute latest updates, please check in the Pizza Discord.

---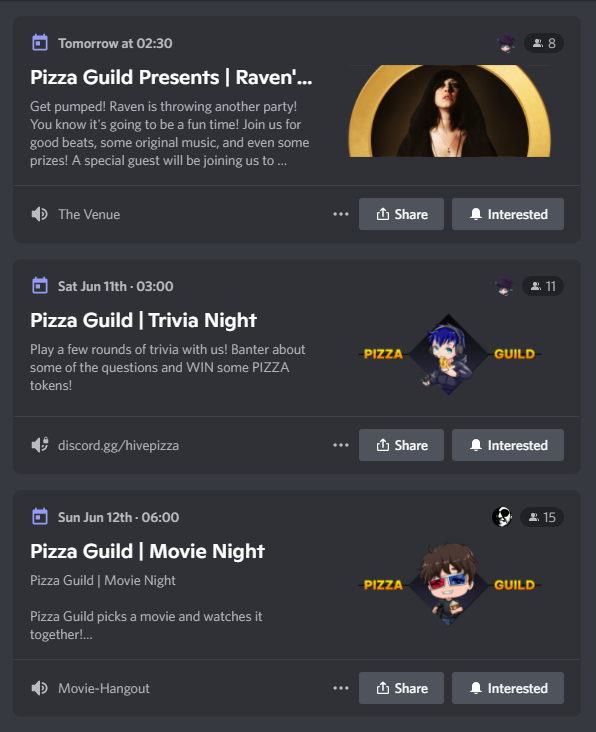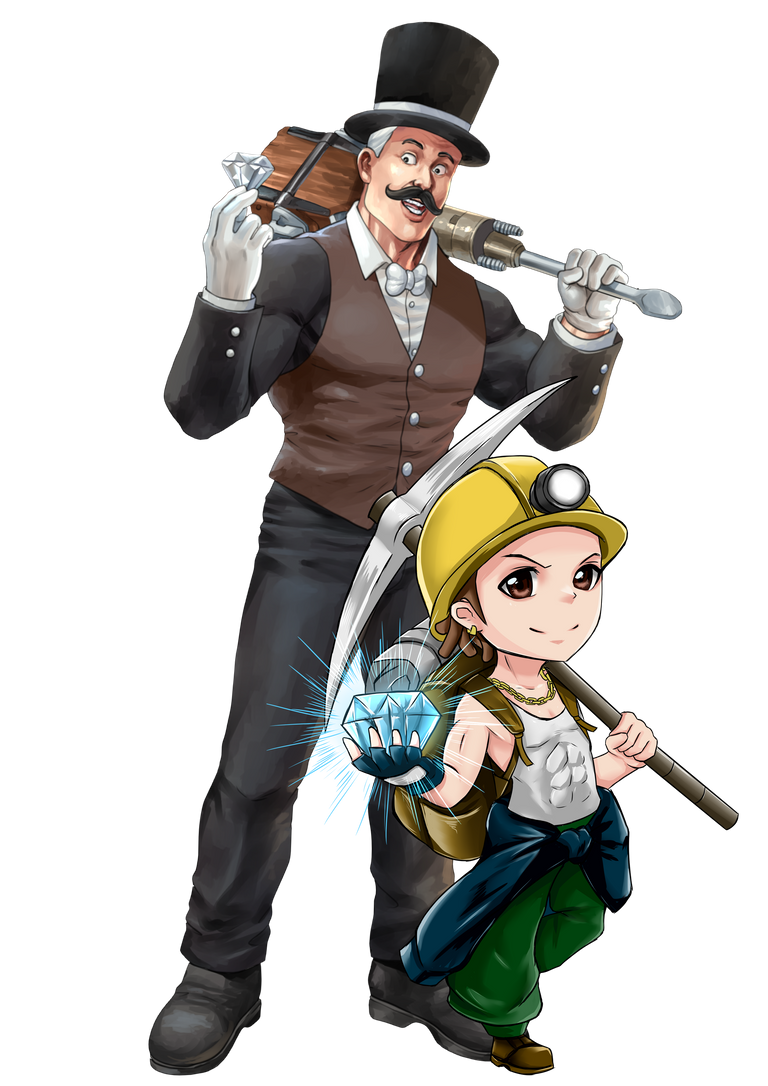 ---
---

🎁🎁🎁This Week's Contests & Giveaways🎁🎁🎁


A lot of FREE prizes up for grabs at the moment too! Don't miss out! 🎁🎁🎁💰💰💰 What are you waiting for? It's all here in the PIZZA DISCORD.
🤑💰🍕Added Bonus of PIZZA Token🤑💰🍕
-I will use my staked 🍕PIZZA🍕 to share a slice of 🍕PIZZA🍕 with anyone in the comments who also FOLLOWS & REBLOGS my post in the interests of spreading the Word of Pizza 🤣🤣🤣
-Just let me know if you've done that so I can double check and ensure I set aside some Resource Credits to reply back on your comments 👍
-Any fellow 🍕PIZZA🍕 connoisseurs who !PIZZA me will also receive 🍕PIZZA🍕 back from me. 😊

---
🍕🍕🍕🎁🎁🎁💰💰💰 PIZZA has weekly giveaways of NFTs from Rising Star, Exode, Hash Kings, WOO, not to mention several different types tokens, including PIZZA itself of course, and Oneup, DEC, Starbits, Buds, Utopis, AND several Steam game keys with values of up to $60!!! There's seriously so many prizes up for grabs EVERY WEEK that I can't keep listing it all down 😜 so go check out our Discord channel under #pizza-giveaways 🍕🍕🍕🎁🎁🎁💰💰💰


PIZZA is an active gaming and creative arts crypto community on the HIVE blockchain. Popular games on HIVE like SPLINTERLANDS, RISING STAR, EXODE, HASHKINGS, WOO, BANG!DEFENSE have their own PIZZA communities here.



Don't miss out more events that are always being organised. Join the PIZZA DISCORD. Even if you aren't interested in the 💰🍕🎁GIVEAWAYS & AIRDROPS💰🍕🎁, there is a vibrant and friendly community there awaiting you.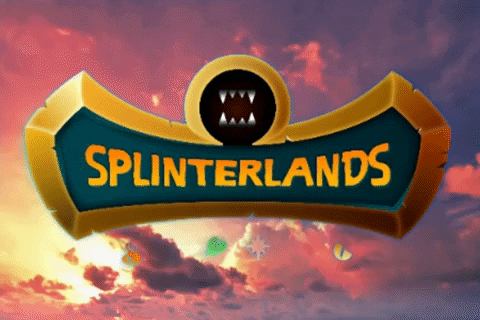 Here's to wishing everyone all the best for the upcoming week 🎉🍀.
To any new players who wish to explore the world of Splinterlands, do feel free to sign up with my REFERRAL LINK 😊.


---
---