PIZZA POWER UP DAY - 14th October 2022 : ⚡🍕🔋 My 5th month of PPUD🔋🍕⚡. Did you take advantage of the recent HIVE/HBD Pump?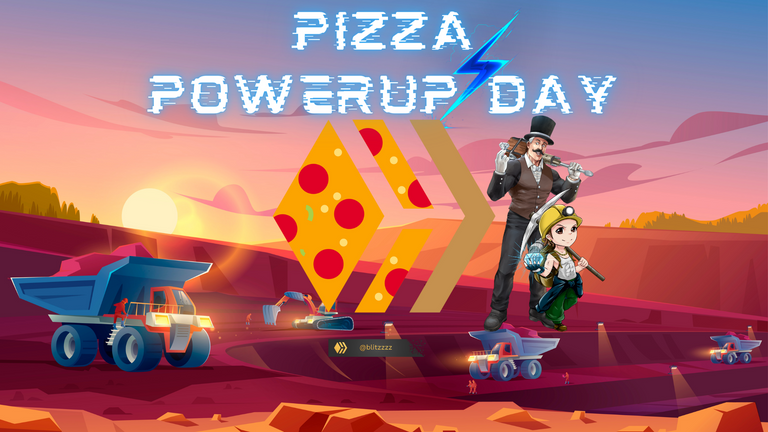 It's the 14th of the month again, and you know what that means? 🍕PIZZA POWERUP DAY🍕 is back! 🥳 Welcome to PPUD for the month of October!
---
What is this Power Up Day? It is a day where Pizza Holders and even new users are encouraged/incentivized to stake their $PIZZA together.
Why??? You might say. First off, and most importantly, $PIZZA Staking offers 12% APR paid out daily and is automatically staked to compound your interest. Granted, one can always stake Pizza anytime you like, but as a community event, you stand to win some prizes too! 🎁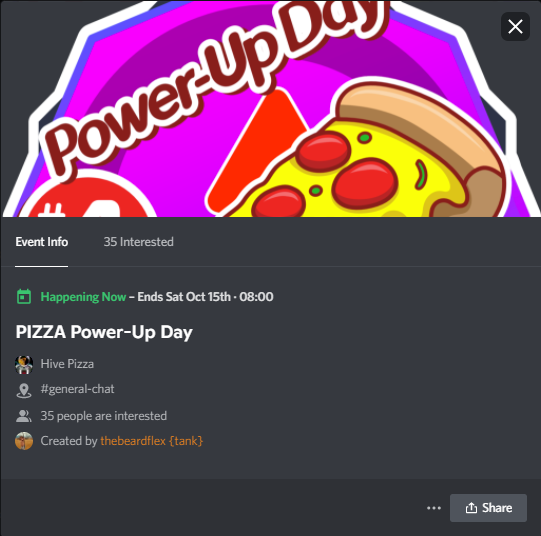 ---
There has been an amazing number of PIZZA power ups from my observation. The clear leader this month is definitely @dibblers.dabs (so far 😜) with 3000 PIZZA powered up. 😱🤑
Honorable mentions go to @crypt0gnome (welcome to PIZZA btw 😜) and @h3m4n7 for their 1000+ PIZZA power ups too! 👍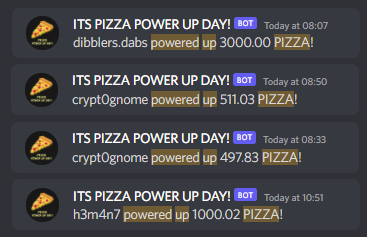 ---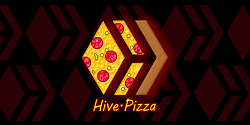 CLICK THIS LINK TO JOIN PIZZA DISCORD!!!
Never fear! Catch up on what you've missed with my brief (and hopefully entertaining) updates on the ins and outs of the PIZZA DISCORD🎉🥳🎊
As a BIG FAN of 🍕PIZZA🍕, I always suggest joining PIZZA DISCORD if you need a quick pickmeup. 👍 It's a friendly and helpful community with regular EVENTS, AIRDROPS of various crypto tokens, discussions of several GAMES on HIVE (Splinterlands, Rising Star, HashKings, Exode...), MUSIC, ART, and even bits of FINANCE ... well I think you get the idea 😄

---

🍕⚡Pizza Powerup Day Commences🍕⚡

---

My initial amount of staked PIZZA stood at 7301.43 before today's PPUD! 🍕
---


And NOW... AND its POWERUP time! ⚡️💪🏻 (14th October 2022)
I powered up 300 PIZZA and am now at 7601.43 PIZZA! 🍕
---

📈💎🙌🏻My Long-Term Plan📈💎🙌🏻

---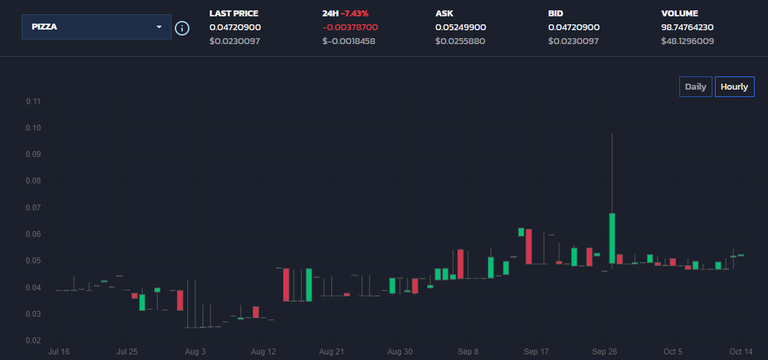 Now clearly, I wouldn't just spend such an amount on the PIZZA token just for the fun of it. PIZZA as a token also has significant value and growth potential.
As you can see from the price charts here, After suffering a slight drop, in the beginning of August, the PIZZA token has gradually trended upwards since then. In fact, in the past month, the price of PIZZA, with respects to it's price in HIVE, has been amazingly STABLE. 🤑🥳📈
---
Well, the price of HIVE and HBD has swung really wildly in the past few days - courtesy of our Korean friends over at Upbit with their semi regular pumps. I managed to lock in quite a nice bit of gains by taking advantage of these fluctuations and I can probably say that this month's PIZZA Power Up has been "sponsored" by them 🤣.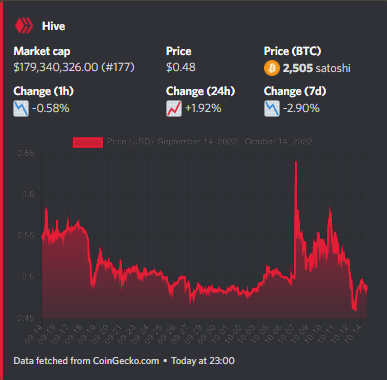 The overall crypto market is still yo-yo-ing up and down too. It seems like every time the Fed announces a hike or the CPI report comes out, prices become extremely volatile. We're still a far way off from the previous PEAK. With the current recession and state of world affairs, I think we should all be aware that this bear market will likely be a prolonged one. It could be a good opportunity to DCA at such low prices now though.
Well, I do believe that Web3 will be our future, so such drops in pricing don't really bother me. I only put in an amount I'm willing to forgo and have no intention of selling. It's going to be Diamond hands till the bull comes again 🤣🐮📈.
---
🍕📈PIZZA Staking APR of 12%🍕📈
| Initial Stake | 1 week | 1 month | 6 months | 1 year |
| --- | --- | --- | --- | --- |
| 30.5 | 30.57 | 30.8 | 32.35 | 34.38 |
| 100 | 100.23 | 100.99 | 106.09 | 112.74 |
| 3000 | 3006.91 | 3029.73 | 3182.86 | 3382.42 |
| 5000 | 5011.51 | 5049.55 | 5304.76 | 5637.37 |
| 10000 | 10023.03 | 10099.1 | 10609.53 | 11274.74 |
---
Personally, I'm even somewhat happy that I've been "given another chance" to accumulate more when the prices are this low! 🤑🤑🤑
I can see the potential in PIZZA (and also in HIVE) and am bullish on its future prospects. As they say, diamond hands and HODL 💎🙌🏻, I intend to just hold onto my tokens and since I've no intention of cashing out anytime soon, what better way than to participate in PPUD and locking it all in.
Pizza staking offers a 12% APR interest paid out daily which is automatically staked and compounded. The table above shows you an example of how much it'll grow within a year. It'll actually adds up to 12.74% APR this way.
This sounds low especially in the crypto world, but it is still far superior to any bank interest rates. 💰💰💰 (of course, this is simply my opinion and should not be construed as financial advice, and all readers will have to do their own due diligence)
---

💎🙌🏻🎉🥳🎊WAGMI💎🙌🏻🎉🥳🎊

---
I hope to continue to powerup monthly in this community event whilst also growing my PIZZA stake. It would be most interesting indeed to chart my monthly progress this way too.
I'll see you all again during the next Power Up Day next month with another update! Till then, See you and WAGMI! 💎🙌🏻🦍💪🏻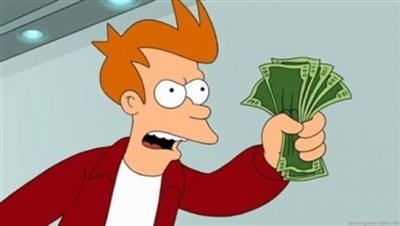 ---

✨✨✨This Week's Events✨✨✨


Over at PIZZA DISCORD, there are always loads of planned Events lined up (and even impromptu ones). The events listed here are localized to my Time Zone GMT +8. For the absolute latest updates, please check in the Pizza Discord.

---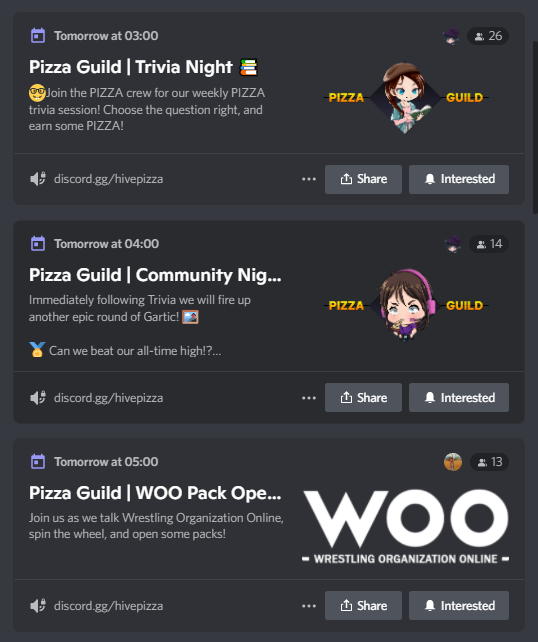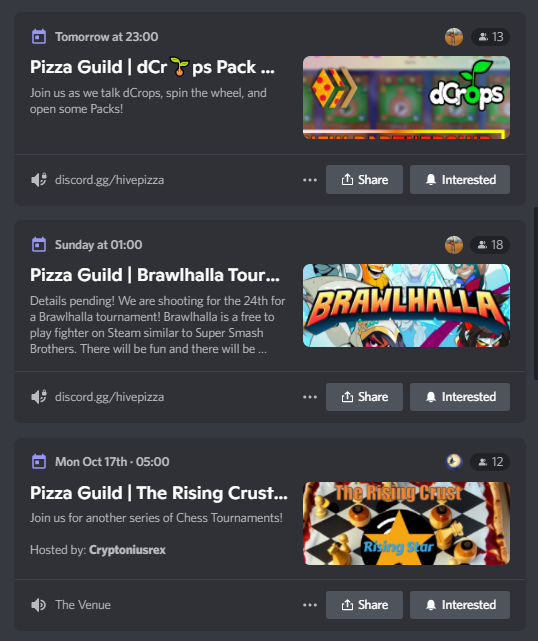 ---

🎁🎁🎁Contests & Giveaways🎁🎁🎁


A lot of FREE prizes up for grabs at the moment too! Don't miss out! 🎁🎁🎁💰💰💰 What are you waiting for? It's all here in the PIZZA DISCORD.
🤑💰🍕Added Bonus of PIZZA Token🤑💰🍕
-I will use my staked 🍕PIZZA🍕 to share a slice of 🍕PIZZA🍕 with anyone in the comments who also FOLLOWS & REBLOGS my post in the interests of spreading the Word of Pizza.
-Just let me know if you've done that so I can easily keep track. 👍
-Any fellow 🍕PIZZA🍕 connoisseurs who !PIZZA me will also receive 🍕PIZZA🍕 back from me. 😊
🍕🎁💰 PIZZA has weekly giveaways of NFTs from Rising Star, Exode, Hash Kings, WOO, not to mention several different types tokens, including PIZZA itself of course, and Oneup, DEC, Starbits, Buds, Utopis, AND several Steam game keys with values of up to $60!!! There's seriously so many prizes up for grabs EVERY WEEK that I can't keep listing it all down 😜 so go check out our Discord channel under #pizza-giveaways 🍕🎁💰

---

PIZZA is an active gaming and creative arts crypto community on the HIVE blockchain. Popular games on HIVE like SPLINTERLANDS, RISING STAR, EXODE, HASHKINGS, WOO, BANG!DEFENSE have their own PIZZA communities here.
---

Don't miss out more events that are always being organised. Join the PIZZA DISCORD. Even if you aren't interested in the 💰🍕🎁GIVEAWAYS & AIRDROPS💰🍕🎁, there is a vibrant and friendly community there awaiting you.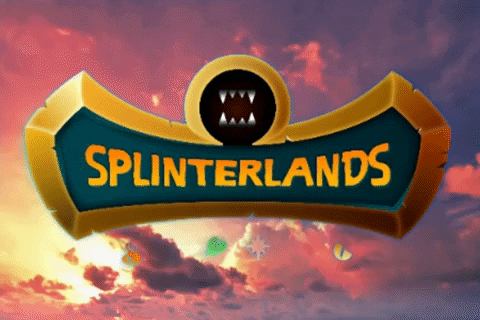 Here's to wishing everyone all the best for the upcoming week 🎉🍀.
To any new players who wish to explore the world of Splinterlands, do feel free to sign up with my REFERRAL LINK😊.

Posted Using LeoFinance Beta
---
---