What type of investor are you?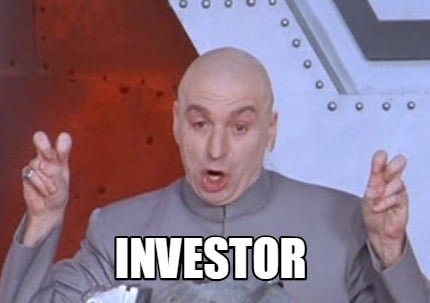 Greetings all, hope everyone is well given the wild 7 days we had with BTC going below $20k and ETH dipping below $1k. It's gone back up slightly, but the recovery feels short-lived in my opinion.
In my previous post, I had asked for advice as to where I should invest some money. While I appreciate the large number of upvotes, no one gave me any advice which was disappointing. I went with DEC in the end and paid around $0.00076 after including all the associated transfer costs which looked a good deal then, but DEC has dropped even more this week. At least I am getting good SPS from the airdrops with 37 days left.
Myself
Back to the question posed in the title, what type of investor are you? I am trying to figure that out about myself. Before crypto, I was and still am invested in the stock market, mainly in micro cap stocks which have greater volatility and risk. So not too dissimilar to crypto to be honest.
I started being interested in crypto slightly more then a year ago, which I believe was when crypto was starting to run. I was fairly cautious initially and basically did faucets like Freebitcoin which I actually still use and survey sites which paid out crypto. I did a lot of surveys, it was almost like a part time job and made $300 in two months, which felt decent.
I also started reading lots of post around anything crypto related and sadly FOMO'ed into the XVS token just before their airdrop. XVS tanked after the airdrop and never really recovered, so I became a bag holder, a bag holder who can't bear to sell as I know it will recover some day!! As I used Binance to get my XVS, I decided to get some BNB for staking and their Launchpools, while also buying and selling some altcoins that I prefer not to mentioned. I also did some BFG mining on BetFury whereby you get some BFG whenever you gamble on their Gaming site. With the BFG you gained, you could stake it to get a mix of BTC, ETH, BNB, TRX & USDT. I even bought some BFG to stake as the returns were pretty good.
It was this period that I read about the Play to Earn side of crypto and was super intrigued. Being a gamer myself, this felt right, making some money while having fun. Axie Infinity was the biggest P2E at the moment, but it was just so expensive to get involved and I discovered Splinterlands and the rest was history.
My interest in crypto was peaking in these six months and then it just fell off a cliff. From clicking every hour to get 1 SAT of BTC and playing Splinterlands for 2 hours straight, I just stopped! Put all my reward cards on the rental market and just could not be stuffed.
However with the crypto market crashing the way it has, my interest has been piqued again and I have invested the same amount of money in a week as compared to my first six months. I am also back to posting on Hive and commenting more then ever. I am definitely back on my hourly faucet which is now paying out 3 SATS! I think they pay out a fixed USD amount, so the lower BTC is, the more I get. I have also started back on the BetFury boxes that are available every 20 minutes…
Final Thoughts
Whoa, this almost looks like a mini introduction of myself which I still have not done since I joined Hive last year.
The beauty of writing for me, however poor or nonsensical it is, it gives me an opportunity to reflect. Looking at what I wrote, my investing methodology would be one of a junkie chasing the rush of price movement, whether it be up or down, doesn't matter, as long as it's not stagnant. Plus the attention span of a goldfish. Once things stablise, I look for something else till things happen again.
Do you agree with my prognosis? And what kind of investor are you? Do you HODL and never sell? Are you a degen farmer or pip trader? Maybe a DCA'er or mini BTC stacker from surveys and faucets?
I hope you will share with me and whatever the case, stay safe during this rollercoaster of a ride.
---
---