Conor McGregor's Yatch: Tecnomar Lamborghini 63

Conor McGregor aka Notorious, the Irish Ultimate Fighting Championship fighter made a name for himself in 2015, with the fastest win in UFC title history defeating José Albon with a knock out just 13 seconds after the bell rung and in 2016, he became the first fighter in UFC history to hold two weight division titles at the same time. Notorious, the 2021 highest paid athlete who sure do know how to spoil himself and would be spending time in his Lamborghini yatch after breaking his ankle during a fight with Dustin Poirier.Tecnomar Lamborghini 63 called "supercar of the sea" is based on Lamborghini Sian FKP 37, Lamborghini's first ever hybrid car. The supercar of the sea is powered by two 2000 horsepower 24L MAN V12 twin-turbo diesel engine with top speed of 60 knots weighing 24 tons consisting of two rooms and a cabin.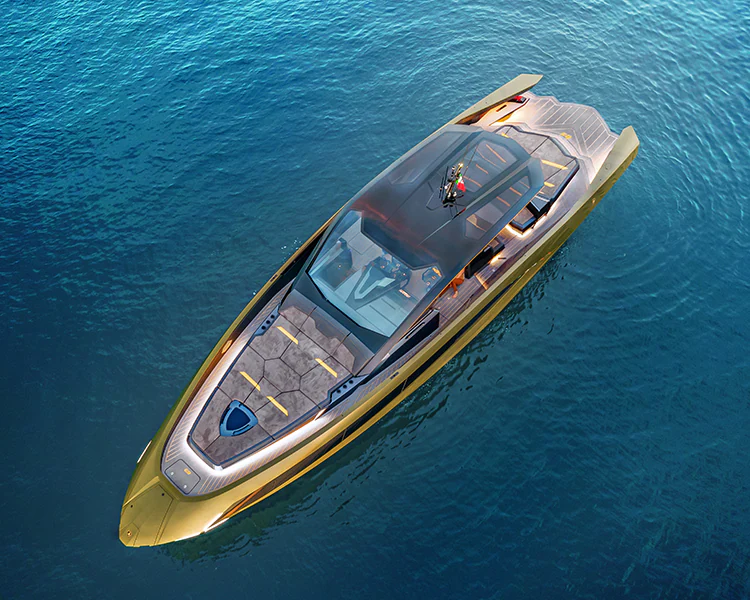 Source
Tecnomar Lamborghini 63 is dubbed as the first ever super yatch, it's extremely luxurious with all ques from Lamborghini Sian. It's made completely of carbon fibre and it should not just be seen for it's aesthetics but also the raw power of the bulls in action, now being free spirit with no holds bar. Lamborghini and the Italian Sea Group collaborated to bring the bull to the waters. Lamborghini 63 is significant to when Ferrucio Lamborghini founded Lamborghini in 1963, the super yatch 63 feet long and limited to 63 customers, with Conor McGregor being the first customer. McGregor's Tecnomar is dubbed 1/63.


Source
Taking to social media, when the super yatch was newly received, "Titled the 'Supercar of the Sea', I am honoured to secure the Number 12 edition of just 63 to be made. 1963 being the year Lamborghini first began, and 12 being, well you know Twelve! Proper Fucking Twelve baby! Ain't no stopping it!" wrote McGregor.Now with Notorious recovering from his injury would have time to spend in sea as he love the water, even planning to break a record away from boxing. In a tweet, Notorious states, " I plan to set the Guinness world record for fastest time to lap Ireland by power boat. The boat that holds the record currently is a man built – pretty coal boat but I am going to take the record handy, 4000bhp (break horse power) powering a full carbon vessel. It's a wrap hahaha."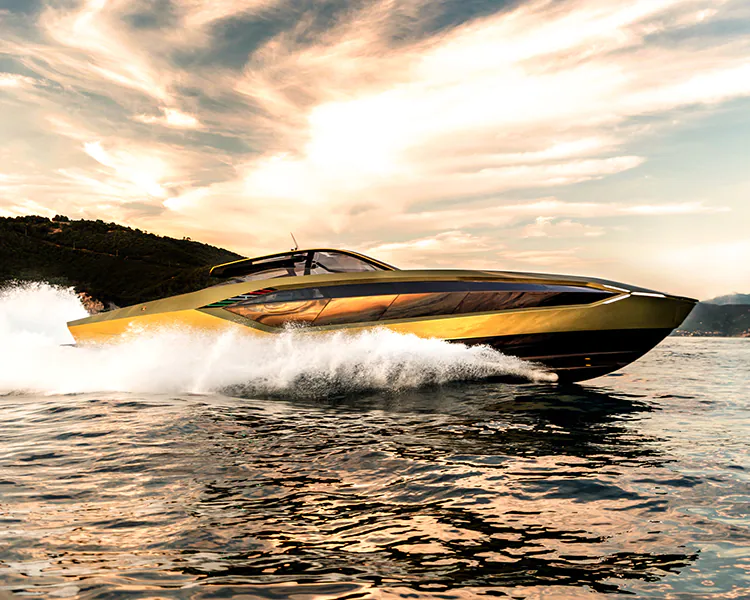 Source
SOURCE
Connor McGregor's super yatch
Conor McGregor's Yatch: Tecnomar Lamborghini 63
---
---