Hive on the rise @$1.03
Today only gets better, I slept last night with joy after watching Liverpool's 4/4 champions league match against Athletico Madrid.
The match just made me conclude that Liverpool is on some kind of English spell that makes them not to score a goal after the opponent has been awarded a red card.
First leg against Athletico Madrid, Liverpool couldn't score a goal after an Athletico player was given a red card, even against Manchester United and Manchester City also Chelsea it all happened - red card and no goals again.
Maximum joy as they still hold their unbeaten run for the season in all competition - 25 games.
So this morning after making a post @lowjab1, I went on to my tab that has coingecko waiting.
Behold hive is $1.03 and I personally was expecting this price last week until I read a post from I can't recall who as of then said "hive would reach $1 in 8 days."
Yes it has happened, didn't count the days but it correct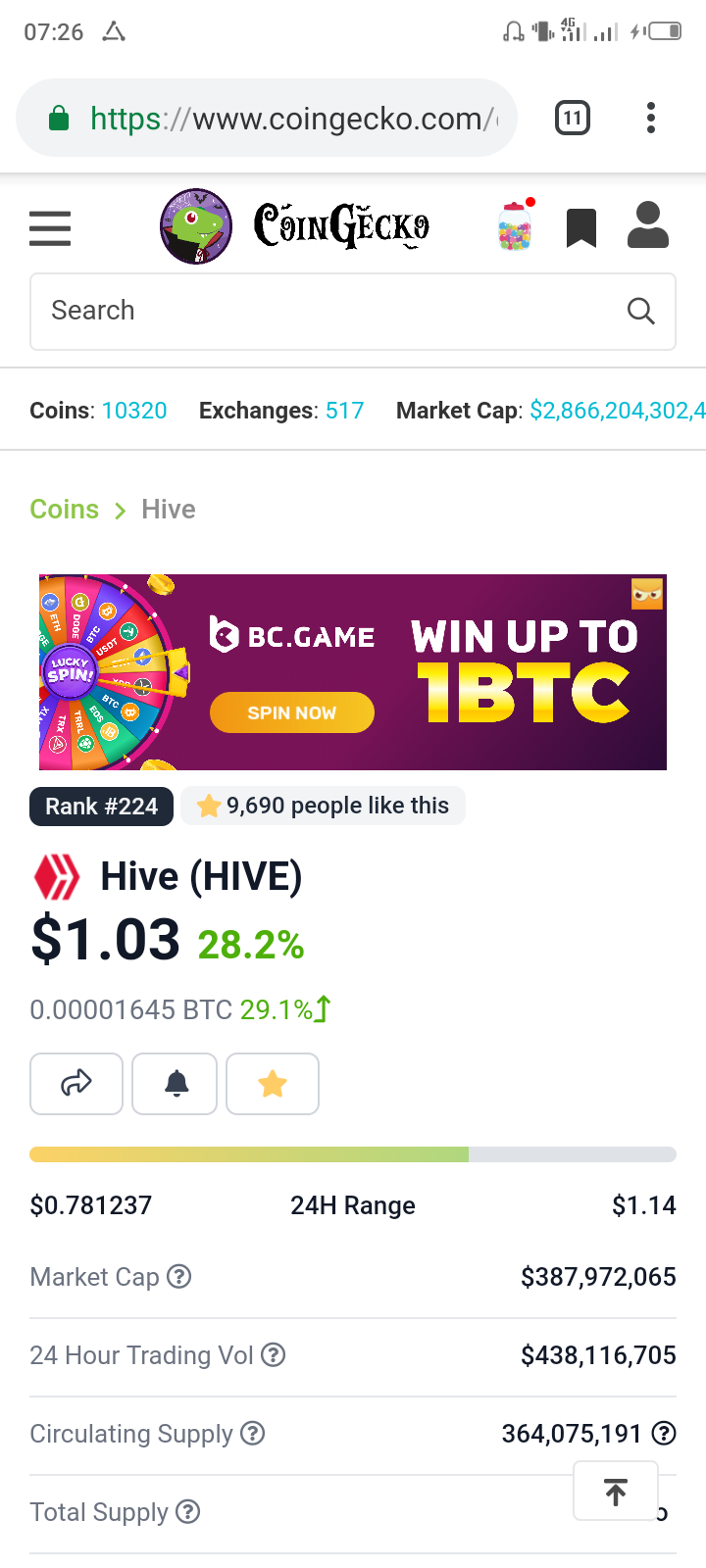 The price hit an high of $1.14 with total volume of $339,868,740 at 02:29:56.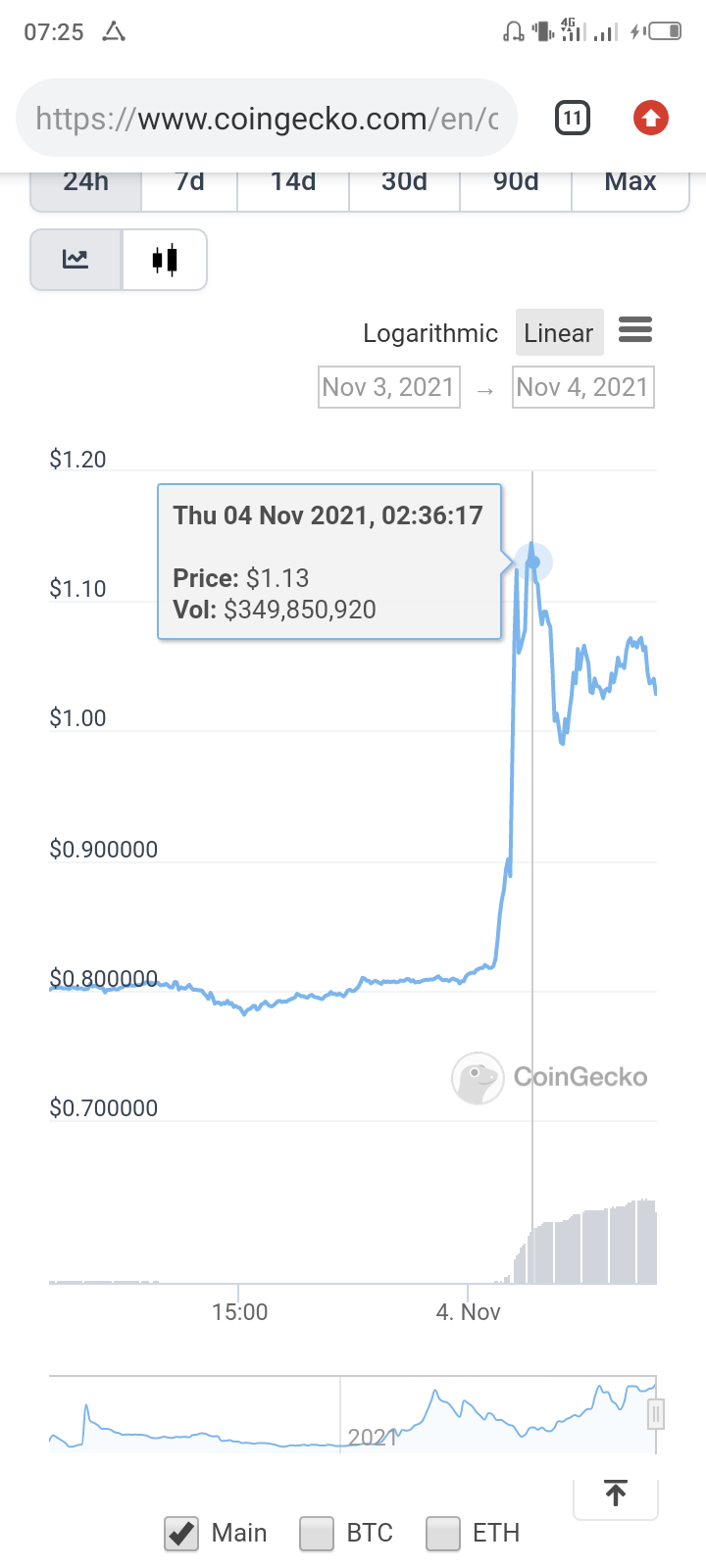 The price had dropped to $1.03 when I checked it with $510,743,915 at 07:41:15 when this post was being made.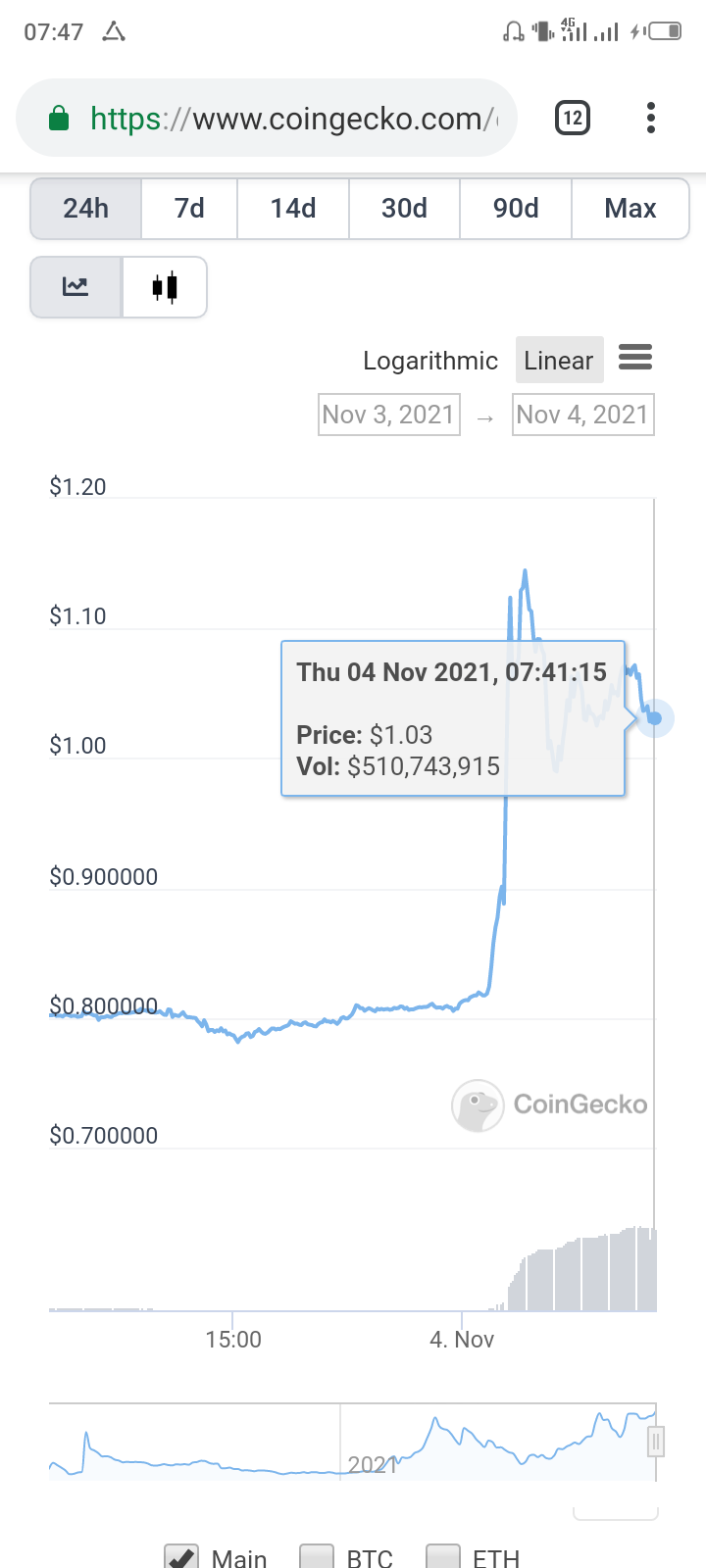 A lot has been done through hive so would still have a strong bud for hive and still recall the words of @readthisplease when he said he would power down when hive is $30, so my mind holds for hive to hit $30 mark.
All content is mine unless otherwise noted
---
---