Mercedes Benz EQS: Mercedes-Benz 1st Full Electric Luxury Car

Mercedes-Benz is always ready to set off on any course for great adventures while remaining that name that started to steer the automotive industry from early years. With all certainty that the future would be powered by hybrids lest to say complete electric cars. Though some remain negligent to the turn around but it's here to stay, and stay it is for the long run. Mercedes-Benz EQS is an electric version of Mercedes-Benz luxury S-class that takes another perspective entire with jaw dropping concepts.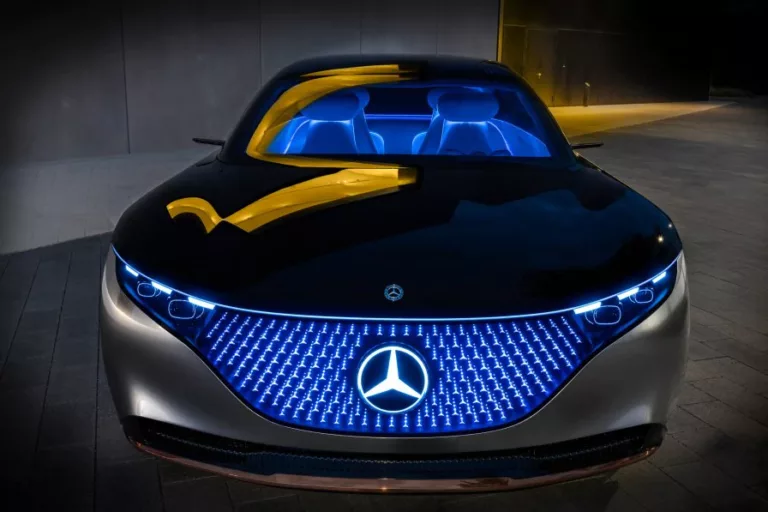 Source
A mark of a milestone with Mercedes-Benz first complete electric car. You definitely can't miss the Mercedes Benz EQS with its round shape for perfect aerodynamics while Mercedes-Benz claims it's the most aerodynamics production car. Unlike the box shapes of cars that we used to, the concept that first sets the car apart. Why would I drive into the future with anything less than a piece of contraption that drives swiftly at a glance. About driving into the future, the EQS is just smart with 350 sensors all around the EQS. Just standing by door, it opens up to it's luxury interior and by just stepping on the brakes the door closes. In the car now, automatically that sets yet another incredible concept that has never been seen before, a touch screen that stretches from end to end on the dashboard with three screens. The 1.4m long touchscreen is a three screen that puts power also in the hands of the passenger, now the driver isn't in total control of infotainment system, he could just hold control of the driving.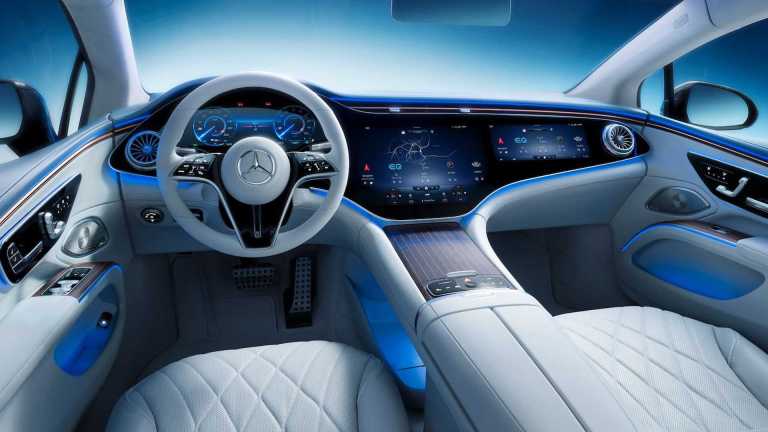 Source
The electric luxury car is powered by a lithium-ion battery pack that delivers 107.8 KWh that can drive up to 300 miles blistering 515 hp. The EQS is in two variants, a rear wheel drive and all wheel drive. The RWD- Mercedes-Benz EQS 450+ blistering 329hp with 406 lb-ft of torque and the AWD – Mercedes-Benz EQS 580 4matic blistering 515hp with 611 lb-ft of torque. With its round shape, the headlight stretches from end to end with its electric emblem, the rear light also stretching all through at the back just like the Audi RS concept. The head light is able to project warning signs on the ground for pedestrian.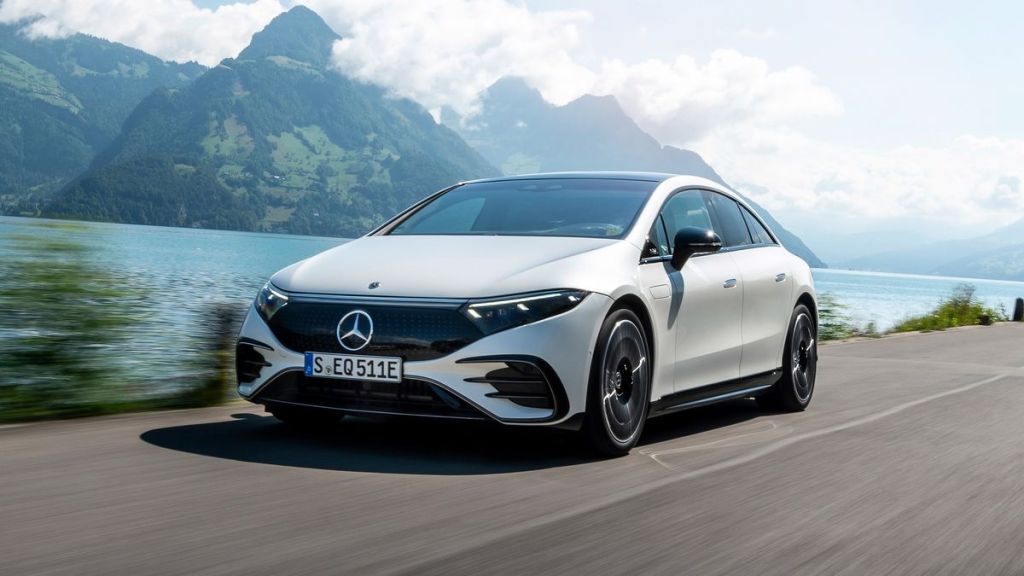 Source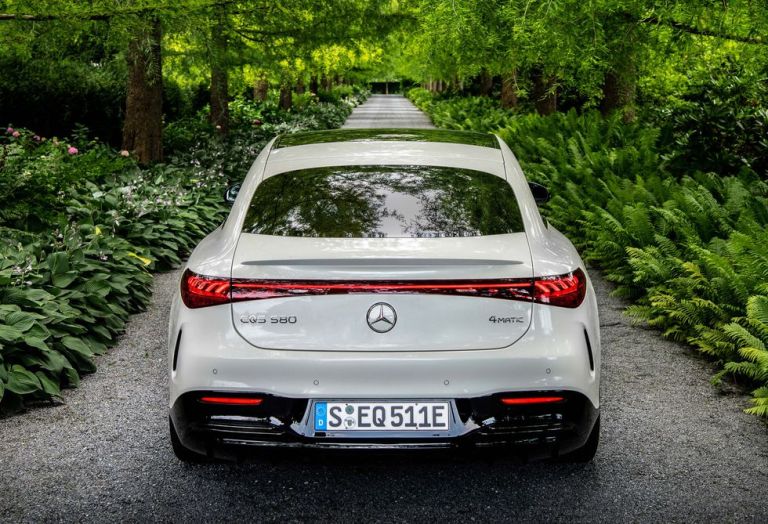 Source
SOURCE
Mercedes-Benz EQS
Mercedes Benz EQS: Mercedes-Benz 1st Full Electric Luxury Car
---
---