Range Rover Sport SVR Ultimate Edition: Fastest And Most Powerful Range Rover Ever

You definitely should hear the sound of the Range Rover Sport SVR, it's insane and on another level. I was totally hooked, was it expected, absolutely not. Tuned to the extreme, maintaining its sportiness with an inclusion of speed to fire through any impediment. Mere looking at the Range Rover SVR, the vents on carbon fibre bonnet gives it up firstly then into its cockpit, the SVR badge on the B-pillars of the door, then the shift gear on the steering awakens you to a different breed that says the focus is the road.right this moment, I can still hear the roar of the SVR, I was completely astonished that an SUV breaths like an Italian supercar like the Ferrari and Lamborghini but right now you on top overlooking the road.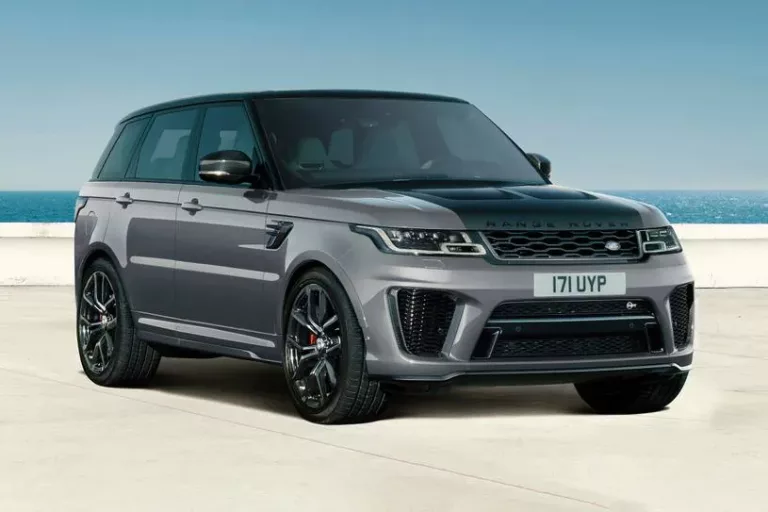 Source
Range Rover Sport SVR is powered by a 5.0L Supercharged V8 engine that cranks 575hp with 700 lb-ft, blistering from 0 – 100 mph in 4.5 seconds and with too speed of 176 mph. The SVR changes the perception of a sport utility vehicle (SUV), ah, no comparison with the Lamborghini Urus, it sure do hold the sheer vibes of Lamborghini marque. The thought of the concept is just the best that the Special Vehicle Operations have put on the table. Changing the narrative of relaxation to readiness. At Nordschleife circuit in Germany, Range Rover Sport SVR made a lap in 8 minutes 14 seconds to be tagged the fastest and most powerful Range Rover. The unlimited edition cost $141,600.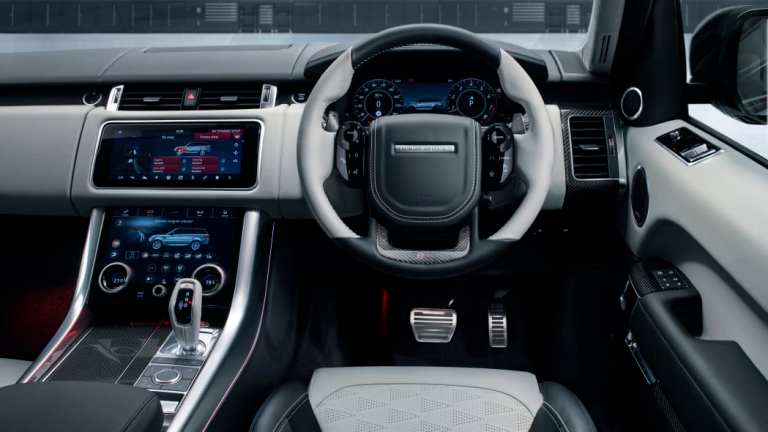 Source
With the gear on the steering, it just sets the mind to feel in a supercar or hypercar with a total view of the road. Definitely, when driving at a cruising pace, it feels like the usual comfort of a Range Rover but when the throttle is stepped on, it's totally something else as if a sleeping dog has been awakened. I wouldn't be chauffeured in the SUV, maybe chauffeuring someone else still sounds like the case.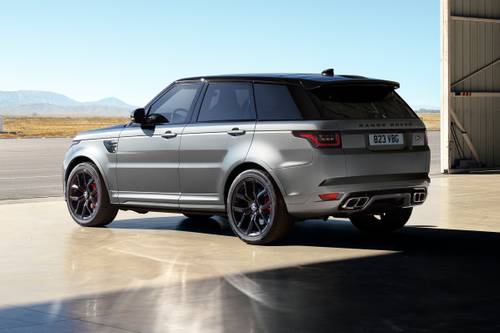 Source
SOURCES
Range Rover Sport SVR Unlimited Edition
Range Rover Sport SVR Ultimate Edition: Fastest And Most Powerful Range Rover Ever
---
---