Be Different
Going through my regular curation this week, I've come across some posts from @tarazkp that raised some interesting topics and thoughts. This post is a brief glimpse of where some of those thoughts have taken me over the past week.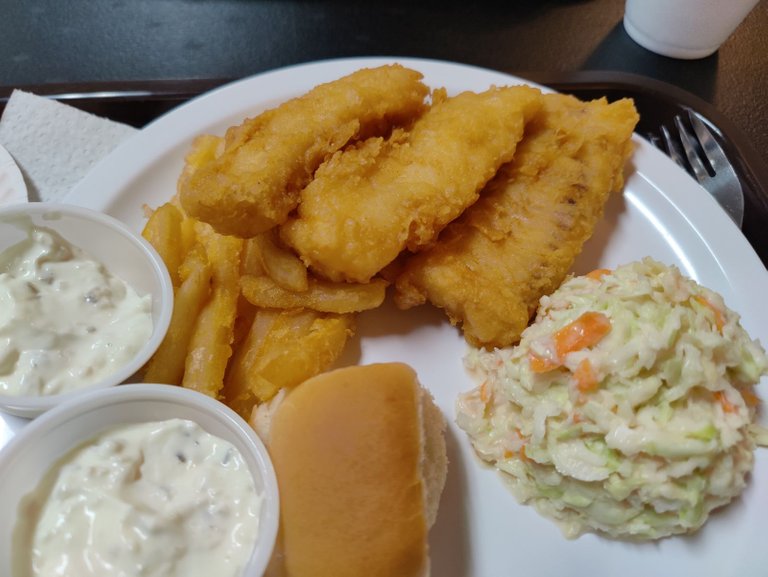 ---
My buddy @a4xjeeper and I usually try to hit a couple of fish fries each year during the Lenten season. Neither of us are catholic, so it isn't that we have to eat fish on Friday's, we just both like fried fish and it gives us a reason to hang out together.
Over the years (minus Covid when everything was shut down), we've traveled across the region trying different fish fries at various churches, restaurants, community organizations, and Knights of Columbus halls.
The picture above is from an all you can eat cod fry at a Knights of Columbus hall in Gladwin, MI. It cost $13 per person and I have to admit, it was quite tasty. The fries were a bit soggy, but the fish was good. That's not really what this post is about though.
As we were driving home, my friend mentioned that he had been looking into doing some advertising for his handyman business. It has been growing quite quickly, but he still feels like he needs to do some more advertising beyond word of mouth.
He was at a home show in the state and he had a brief sit down with a representative from one of the major advertising agencies in the area. She asked him what made his company special.
He proceeded to tell her that it was a family owned business with over 30 years of experience.
According to him, she stopped him at that point and said "that's not enough".
Every handyman business is a family owned business with over 30 years of experience.
That doesn't set you apart. You need something something special, something that makes you different from your competition she went on to explain.
So he turned to me (among others) and asked, what makes me special? What makes me different? He said he didn't need an answer right away, so I told him I would think about it. I've been mulling it over trying to find that one thing that might give him the leg up on the competition, but I haven't figured it out yet.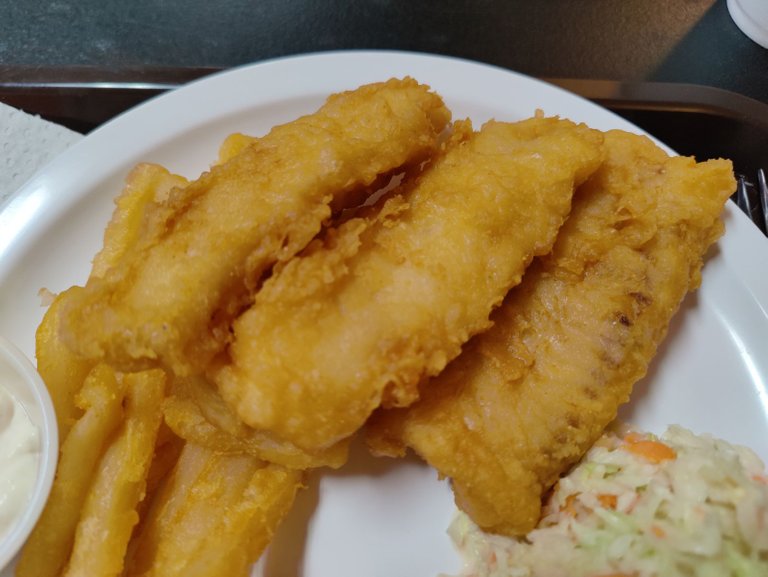 ---
Fast forward a couple of days and I was having a conversation with a long time Hive friend on Discord. They started around the same time as I did on this blockchain, but it is safe to say they have found significantly more success here than I have. At least recently. It was several years of grinding away for them (just like most of us) until they found their niche that has served them well.
I'm a bit biased of course, but I don't feel like most of my content is any less deserving than theirs, so I was trying to figure out where the disconnect was between what I write and the people who read it and vote for it on the blockchain.
It actually took me a couple of days, and reading one of the posts by @tarazkp, to see the connection between the two situations above.
They said:
The only advice I can give you, is to be different
Of course, my self conscious mind immediately said "wait, be different from who I am or be different from everyone else on Hive?". Thankfully it was the latter (unless they were just trying to spare my feelings), which is a good thing because I don't know how to be anyone different from myself!
It's interesting though that what you think is a strength, or the thing that you think sets you apart, might be the one thing that is holding you back. It might not seem like it is holding you back, but are you growing, or is it a crutch?
I wish I could say I was able to give my friend 5 things right off the top of my head that made him different, but that would be a lie. The fact is, I'm still processing different thoughts on the whole thing and putting together some follow up questions I want to ask him to maybe guide us both in the right direction.
Likewise, I don't think being different on Hive is something that is going to come quickly. I think it's a process. Finding that niche and really doing well in it. Including constantly evaluating the process, because what I initially might think is a niche, may not be all that different from anyone else on the chain.
After five years on the chain which is virtually a lifetime in crypto terms, you would think I might have more answers. I hope it is at least a little encouraging to you to hear that even the (sort of) veterans don't have it all figured out.
What I do know, is that I am craving some fish right now!
---
---

---
All pictures/screenshots taken by myself or @mrsbozz unless otherwise sourced
---
---