Friday Finance 3/31/2023: One Quarter Down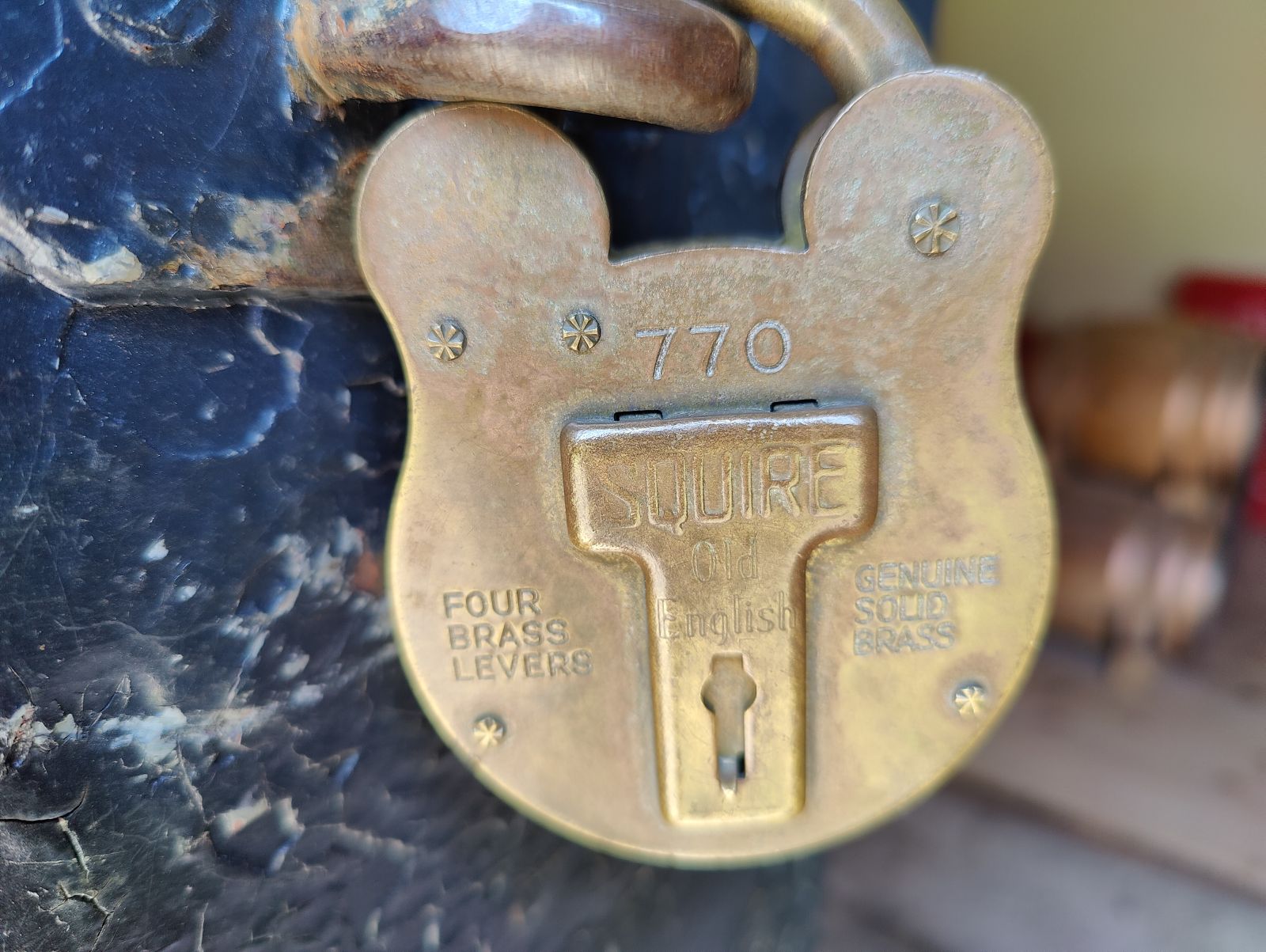 ---
Just like that we are at the end of the first quarter of 2023. It is hard to believe I know. It feels like just the other day we were celebrating the new year and trying to get ourselves in the habit of actually writing 2023. To be fair, I still catch myself typing 2022 every now and then.
This felt like a really fitting image from one of our vacations last summer. With talk of regulation being on the tip of everyone's tongues, the post I wrote yesterday about VPN's being potentially banned, and the impact of the Covid lock downs still looming large, the photo of a lock just seems to fit.

---
It is time again for another Finance Friday/Friday Finance. This is a series I started where I talk about random bits of financial stuff that I have seen, gathered, or experienced during the week. I hope as a reader you find it informational, entertaining, or both. I also hope it can generate some good discussion and edify the Leo community.
I'm hitting the road for some much needed time off soon, so this post is probably going to be a bit shorter than most. I don't think the five people who actually read it will mind too much :)
BRO
I've been spending a lot of time in the BRO Discord chat lately. I've gotta be honest, it's a pretty irreverent place. We've got people who lean right, people who lean left, Muslims, Christians, a Jewish guy, and a plethora of other people there and somehow we all seem to get along. It might not look like it if you hop into the chat, but it's true.
@brofund has built something pretty cool there and if you hop over to Hive-Engine to look at their token, you will see it is true. You might think that close to 10 Hive for a token is crazy, but it has been holding that level if not increasing for quite some time now. Which brings me to my point.
If you delegate Hive to the @brofund account, they will pay you in the BRO token. Consider the fact that the Leo Voter account has close to 3 million Hive delegated to them. That delegated Hive in turn is paid back to the people who delegate in Leo. Then take a look at the price of Leo.
Now imagine if you were delegating that HP (or additional HP) to @brofund and consider what you could be earning? Plus, when you hold over 10 BRO, you start getting upvotes from the @brofund account.
Almost sounds too good to be true right?
I'll be honest, I delegate to both, but as far as I am concerned, delegating to earn BRO is a no-brainer. If you were to jump in the Discord and look at the "Dragons" section, those are the top holders of BRO. I think you can agree there are some pretty influential names in that category.
@raymondspeaks has been doing a great job of growing the Bro community into something awesome. It might not fit everyone's taste, and it definitely isn't suitable for children, but I absolutely think it is worth checking out.
At the very least, delegate some Hive, earn some BRO. What do you have to lose?
Of course as a BRO holder, I just want a bigger upvote from the @brofund account, but there's nothing saying you can't get that big upvote too!
Splinterlands
Looks like the next phase of the Land release is right around the corner. I don't have a lot to say about it that hasn't already been discussed or released by the developers. All I can say is that I am looking forward to seeing how this moves the needle for the game.
Is it going to slingshot us forward or is it going to just be another plateau? Only time will tell, but as a small land holder, I am looking forward to getting out and surveying my plots. I have a bunch of summoners ready to go and 4.5 years worth of cards that I can put to work on those plots.
That's all I have for this week. Take it easy and may quarter two be kind to us all.
---
---

---
All pictures/screenshots taken by myself or @mrsbozz unless otherwise sourced
Posted Using LeoFinance Beta
---
---