Friday Finance 4/7/2023: Lockdown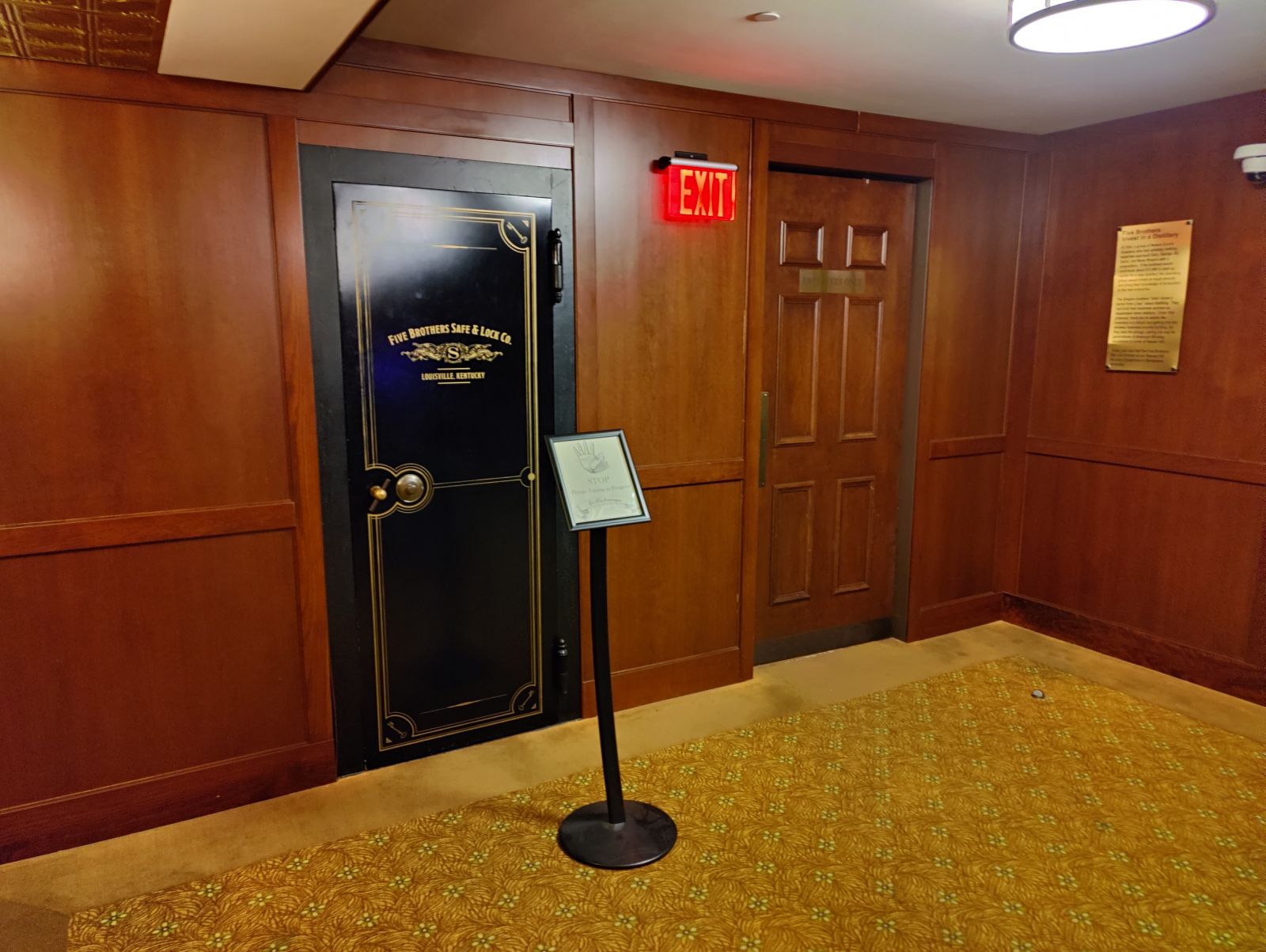 ---
It seems like just the other day we were dealing with the lockdowns from the pandemic. Whether you feel they were necessary or not, these physical restrictions put the brakes on a lot of peoples plans and did lasting damage to small and large businesses of which we are still seeing the effects.

---
It is time again for another Finance Friday/Friday Finance. This is a series I started where I talk about random bits of financial stuff that I have seen, gathered, or experienced during the week. I hope as a reader you find it informational, entertaining, or both. I also hope it can generate some good discussion and edify the Leo community.
In a similar fashion, those same lockdowns are now being imposed on our finances to keep many of us in the United States from entering or exiting crypto. I've received no less than five emails in the past couple of weeks from various exchanges letting me know that they are ceasing operations in the US and I should get my funds off their platform sooner rather than later.
Bittrex
I know I am a bit behind the curve on this one, but Bittrex is one of those exchanges I have used in the past that sent me an email. This one hurts a little more than the others because for people in the US it was one of the only ways for us to buy Hive.
Of course we all know the Hive wallet was usually "undergoing maintenance" on Bittrex and actually moving your Hive out of Bittrex after you bought it was always a crap shoot. Despite all of that, it was still one of the easiest ways to pick up some Hive short of writing a blog post.
I'm pretty disappointed in this. I was half joking the other day when I said that this is going to lead many of us to making back alley deals with people we don't know just to buy a BTC or two.
Choke Point 2.0
Someone mentioned a while ago in the comments on one of my posts that they don't really subscribe to many conspiracy theories. I'd have to say that I am kind of the same way. While there are a handful that I do think are plausible, I like to believe the more optimistic side of life.
That being said, the evidence for operation choke point 2.0 definitely seems to be building up. Squeeze things just enough so that these centralized exchanges stop servicing users in the US. Then drop the legislation they have been talking about which bans the use of VPN's and you have effectively limited all access to crypto.
It makes you wonder what might happen to all of those BTC ATM's that have been popping up all over the country lately. Are we going to see fines on the owners of those companies? Fines for the people who have them in their establishment?
Let's say they do allow them to continue to operate... At that point it is going to be come more important than ever for there to be an easy (decentralized) way to swap from BTC to Hive.
I've never really messed around with swap.BTC too much but I am guessing there isn't a ton of liquidity in that swap.HIVE/swap.BTC pool. Maybe I am wrong. Please correct me if that is the case.
Project Blank
If you have been reading my posts this week you know that I have been on the road, so again, I am a bit behind on the news that Project Blank has officially launched. Of course we have been using Blank/Threads for a while now, but the fact "wen" is now official is pretty cool.
I also have to take this chance to admit I was wrong. Last time I was talking about Threads I was adamant that there needed to be a mobile app for it. After watching one of the @leofinance AMA's, @khaleelkazi made a really good point about how restrictive the Apple and Google Play Store's can be. Having a mobile browser native site that is responsive and works really really well will ensure that they don't have to jump through all those hoops or worry about the app getting de-listed.
I totally get it now and I can see how that is a much better plan than having a mobile app. I'd still like to see a way one day to be able to log into your account with your Apple ID or Google ID, but maybe that is down the road.
Finally, I've seen some people talking lately about how Thread's is mostly just people reposting/sharing a link to their main blog post. Personally I do this myself because the initiative developed by the folks at @ocdb with #posh and #gosh is just too good to pass up.
I think it should be taken into account that some people aren't seeing it that way. Of course you can never please anyone, and I don't want OCDB to stop doing what they are doing, but maybe change the optics on that?
Perhaps as Project Blank grows those threads won't be as prevalent. Maybe it is just something that requires some time and more users to even itself out.
---
---

---
All pictures/screenshots taken by myself or @mrsbozz unless otherwise sourced
Posted Using LeoFinance Beta
---
---