Friday Finance 5/26/2023: Zoom out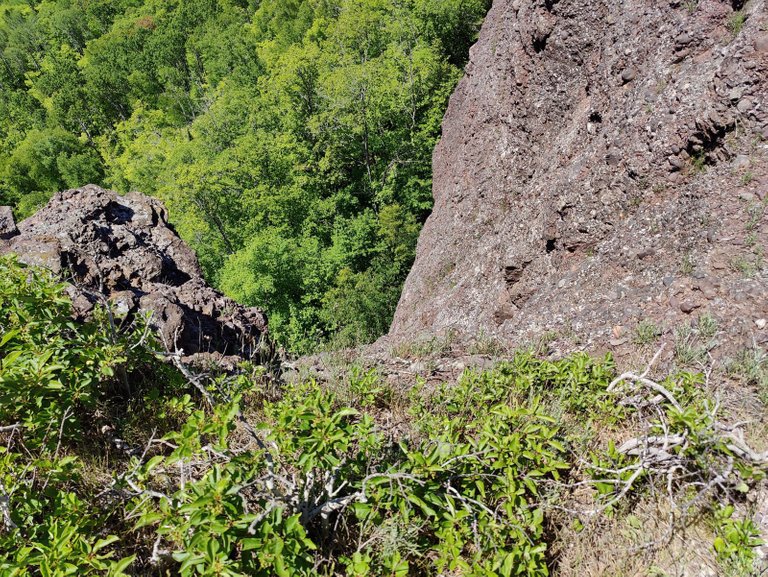 ---
If you have been in cryptocurrency for any amount of time, you have more than likely heard the term "zoom out". It doesn't get thrown around like "do your own research", or "not your keys, not your crypto", but it is there floating around.
The bear market is when you are most likely to hear it. People are complaining about the prices being down, FUD is running rampant saying look, the price is down 40%, crypto is going to die. It's those times when someone might tell you to "zoom out". Suddenly, that 40% down doesn't look so bad because you realize you are still up 130% over where you were two or three years ago.
It's an interesting tip and honestly, I feel it is one that can be applied to many aspects of our life.
Take my opening photo for instance... it's a pretty nice photo right? Lot's of green, it's clear we are on some sort of mountain, I see some ancient volcanic rock, pretty run of the mill stuff right?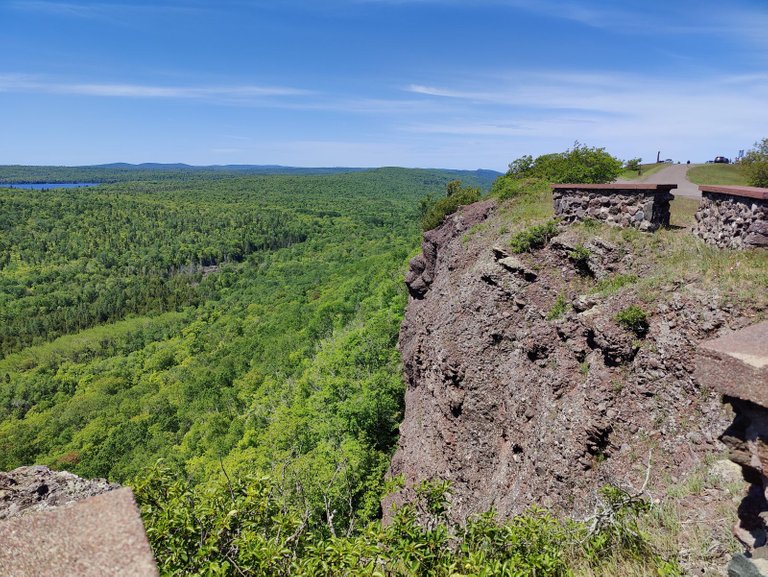 ---
Then we zoom out, or maybe just change our perspective a little bit, and it is amazing what you might find. Pretty awesome right? I think it is really important to remember that tidbit of information when you are dealing with crypto. Emotions can get high. Sometimes you have a lot of money on the line.
It's easy to get caught up in the doom and gloom. Just remember to zoom out and take another look, it might not be so bad.

---
It is time again for another Finance Friday/Friday Finance. This is a series I started where I talk about random bits of financial stuff that I have seen, gathered, or experienced during the week. I hope as a reader you find it informational, entertaining, or both. I also hope it can generate some good discussion and edify the Leo community.
I've just got a couple of things for you today. BTC has fallen into a bit of a slump under $27K. That isn't great to see, but a lot of people think the bottom might be in and we are getting ready to bounce around here for a while until the halving and beyond.
I guess time will tell.
Hive dropped down below $.35 and it has been nice to pick some up right around that level. I want to make another bit power up for HPUD in June, so I am trying to work the market as much as I can to maximize my purchases.
China
I saw an article this morning that suggested China might be relaxing their stance on crypto. They were implying that this could bring about a huge boom for crypto. While I don't doubt it would bring a lot more money into the sector, I am taking it all with a grain of salt.
China is a bit too mercurial for me to bet any money on them. In addition to that, I think many of us have learned not to trust every headline we see when it comes to crypto. That being said, if even a sliver of it has a hint of truth... It could be a good thing.
Limewire
If you were a teenager/young adult in the 90's/2000's, you are probably familiar with Limewire. This was the way that many of you got your music (illegally) or other files back in the day. It was practically a household name and it was also the scourge of the RIAA and those other alphabet organizations.
It seems Limewire is still alive and kicking, but they have now transitioned to an NFT marketplace. This feels really similar to the re-branded Radio Shack that is now a fledgling DeFi platform. Crypto.com is teaming up with Limewire to give first adopters some early incentives. We usually know how that goes right?
If your interested in throwing some money away, go ahead and give it a look. Personally, I will be avoiding it, but I do think it is interesting how they are using familiar brands to push new crypto projects.
Ripple
In another headline I just saw this morning, it appears that one of the lawyers in the Ripple case has withdrawn from the case. In typical FUD fashion the article seems to imply that this is going to be a huge blow for XRP.
Personally, I don't see it that way. I have a feeling lawyers withdraw from cases all the time. Additionally, this lawyer (or firm) was just one of several that are representing Ripple. There could be some very reasonable excuses why the withdrawal had to take place that has nothing to do with the case. Personal reasons, need resources for another case that isn't dragging on as long, who knows.
What do you think of this news? Do you think it is a huge blow to Ripple against the SEC? From what I have seen the SEC is floundering right now. Any advantage thrown their way is more likely to simply level the playing field not give them the proverbial nail in the coffin.
That's just me though.
What about China? Do you think they are going to relax their stance on crypto? Goodness knows one of these big governments needs to soon! Let's talk about it in the comments!
Remember, no matter what happens. Keep your perspective and don't be afraid to "zoom out".
---
---

---
All pictures/screenshots taken by myself or @mrsbozz unless otherwise sourced
---
---