Let me introduce you...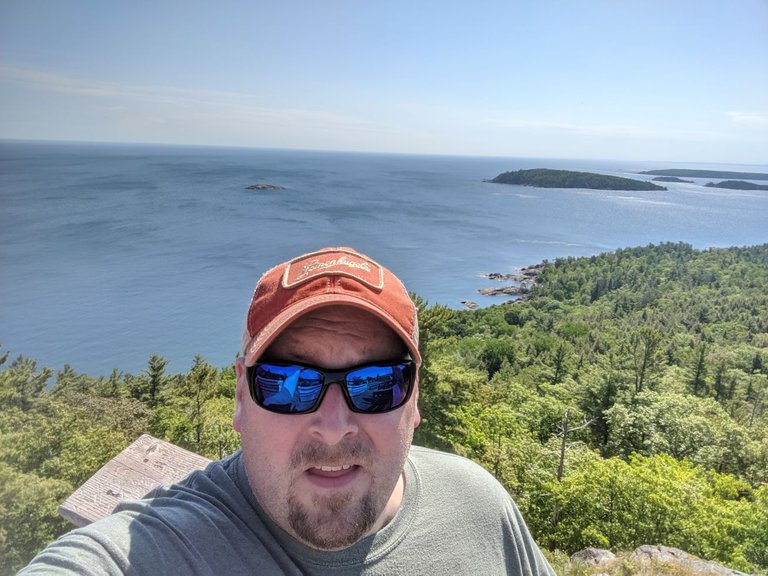 ---
If you have been following me for a while, you can probably just go ahead and skip this post. If, on the other hand, you are one of my newer followers thanks to the post promotion I have been doing on Listnerds, you might want to stick around.
I got thinking it might be a good idea to do a sort of re-introduce myself post so that some of those new followers could get a chance to know me. I'll give you a little (hopefully non-dox'ing) about myself and then tell you a little bit about my journey on Hive and blockchain in general.
Let's get the easy stuff out of the way first...
I live in a small town in Michigan, USA. I am the Technology Director for a public school district in another small town in Michigan. My responsibilities are vast, but basically I am in charge of pretty much everything that plugs in or connects to the Internet in the district. I figure about 1500 users between students and staff, 600 or so computers, 10 servers, countless printers, projectors, document cameras, and about 1500 Chromebooks. It is a fulfilling job that I have been doing for close to 21 years now.
In my free time, I like to grill, go camping, attend concerts, play disc golf, watch my nieces and nephews play sports and travel.
I forgot to mention that my wife also works for the school district. That is where we met actually. She is a School Social Worker at one of our elementary schools.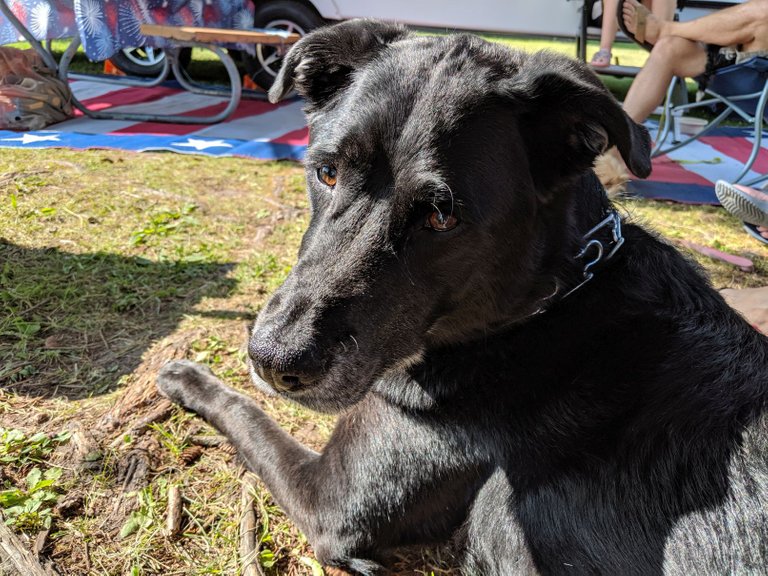 ---
We have a dog named Jovi whom we love very much even though she is getting be an old lady. She turns 13 later this year. She was a rescue dog that we got from the animal control office a county north of ours. She definitely had some trauma in her past but we have done our best to smother her with tons of love for the past 12 years.
My journey into blockchain started towards the end of 2017 like many other people. I had heard about Bitcoin before, but I never really paid much attention to it at the time (silly me). Around Thanksgiving of 2017 I had a great conversation with my wife's cousin about blockchain and cryptocurrency. I created a Coinbase account and made some of my first purchases of Litecoin and Ethereum.
At Christmas of 2017 that same cousin of my wife's gifted us (my wife and her siblings) with a small sum of money due to how well his crypto portfolio was doing at the time. He encouraged all of us to spend it as we wished, but if we were interested in investing in crypto currency he could help us with that as well. It was Christmas 2017 that I purchased my first satoshi's of Bitcoin and I still have those in a hardware wallet.
Her cousin also told me about a blogging platform where I could earn cryptocurrency from writing content. I was a bit intimidated at first, but I decided to give it a try and thanks to some help from him I soon had an account.
If you think getting started on this blockchain is hard today, you should have been around back then. If you didn't know the right person it could take weeks if not months to get the approval for account creation.
2017 was memorable for me in a couple of ways, not only was it my introduction to blockchain and cryptocurrency, but it was also the year that I was diagnosed with testicular cancer. By some miracle, it was "the good kind" (according to the doctor) and after a small procedure and some radiation therapy, I have been in remission ever since.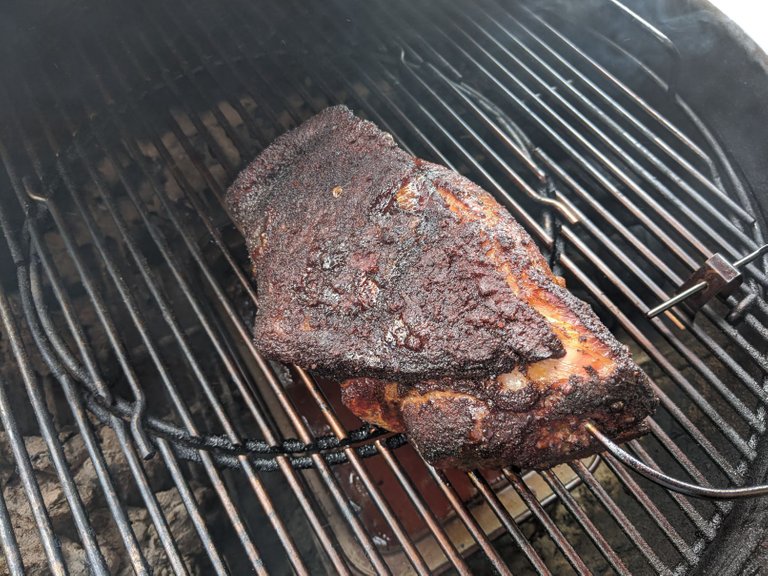 ---
I am sure many of you can relate when I say that earning was slow (oh so slow) when I first started on Hive. It was a balancing act between wasting my good content on few followers or putting it out there so I could maybe gain new followers. If you scroll way way back through my posts, you will see how I have grown.
I quickly realized I needed to have the vote slider if I was going to be able to manage my account better, so I bought some of the native token to get my staked power up to 500 and gain access to the vote slider. See how hard things were back then. Most of us can't imagine a world without the vote slider...
I donated some money to the kickstarter for a new project being developed called Steem Monsters not even realizing that was my first foray into the world of NFTs.
I plugged away doing what I could to earn followers and upvotes. I made some friends along the way that I still interact with today. Thankfully the majority of them are still around. I do miss @daan and I hope that he is doing well.
Eventually, I found a front end for the blockchain called Musing that was like Quora. It had a ton of issues, but it also gave me a way to earn a crap ton of upvotes. My account was really starting to blossom. In addition to that, I started writing promotional posts for different dapps through a group called Oracle D that is long gone now. Many of the people who wrote for them are still around though.
Between those two things my account really started to grow into what it is today.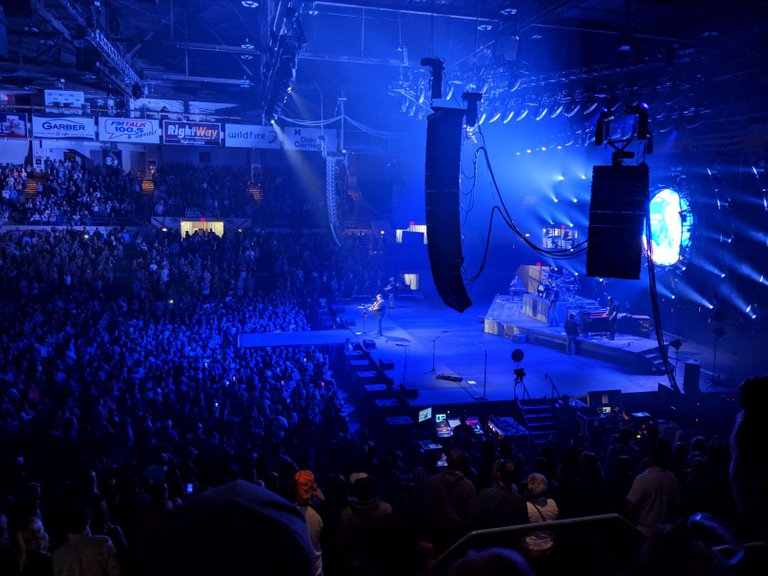 ---
Steem Monsters became Splinterlands and the rest is kind of history as far as that is concerned. The drama happened and HIVE forked, I took my tokens from that other chain and moved them into Hive, BTC, and a new token called WAX.
I used my WAX to start investing in NFT project on that chain and before I knew it I had a pretty big collection of NFTs. One of those NFT projects was called Alien Worlds and in 2021 the NFT land that I bought became highly desired. The gains I made from that period just about a year ago now has fueled all of my current crypto investments and also given me a level of financial independence I could have only dreamed of before crypto.
With the boom in NFTs, the same cousin of my wife's that got me into cryptocurrency started his own NFT company. I did some side work for them as well as for the EOS Detroit block producer.
With the bear market (or whatever you want to call this), I have scaled way back and I am focusing mainly on my full time job as well as my blogging and promotion on Listnerds. I also do a lot of Play 2 Earn gaming on WAX and Hive.
Finally, I've found a bit of a home on the Leo community posting financial content and I have invested some money into the CUB DeFi and PolyCUB DeFi platforms. I still write content about everything though, not just finance. My posts on Hive are about as eclectic as my taste in music. I like and post about pretty much everything.
So there you go. That is just a little bit about me. Probably more than you ever wanted or cared to know! Full disclosure, my link to Listnerds at the top is a referral link. It's totally worth it to join if you haven't yet. The amount of traffic that it has brought to my blog speaks for itself.
---
---

---
All pictures/screenshots taken by myself or @mrsbozz unless otherwise sourced
---
---