Oh BOID!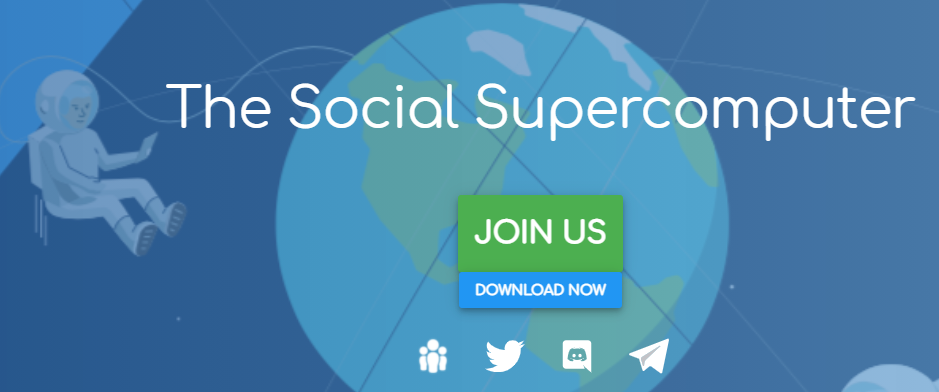 ---
If you have known me for a while or followed me for a while, you probably know that I am a big fan of the BOID token. I got involved with BOID very early on. The main piece of the program was still in Alpha and there were maybe a handful of people using it.
Basically, you install some software on your machine(s) and that mines the BOID token while also processing small packages of information for the World Community Grid by IBM. By using hundreds/thousands of computers across the globe, they can reduce the dependence on super computers which are expensive and often monopolized by other projects.
If you are simply looking at number of tokens held, BOID is probably one of my largest holdings to date. All of it from mining. The only other token that would surpass BOID based on volume personally is the SPS token from the Sports Talk Social community on HIVE.
Like I said, I have been pretty invested from early on.
I just think it is a great project and tokens aside, it is nice to know that I am giving back to the greater good. Over the years, the project has processed countless packets of info aiding in research on Cancer, Covid, and many other things.
The only drawback to the whole thing if you can call it that is the token price. For the first couple of years, I would constantly look at the token price and wonder when it was going to "break out" and actually do something. The development team is relatively small, so even though they have great plans for the future of BOID, bringing them to fruition has been a challenge.
Until recently: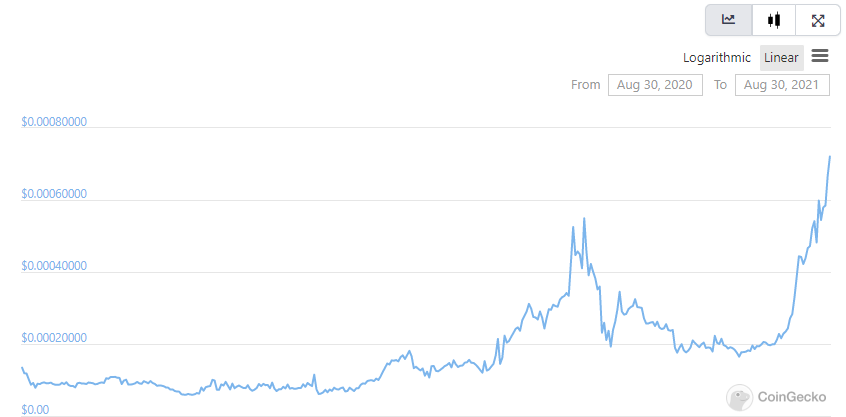 ---
Take a look at that chart! Sure there was a small blip around April/May, but for the most part you can see the price ahs been pretty flat in the past year. If you hop over to CoinGecko and run the chart out to "MAX", you will see it stayed pretty normal, bouncing between .000045 and .00028 for most of its token life.
However, something changed in July of this year that has put BOID on a (dare I say) moonshot. At least it feels like it anyway. I remember telling someone if BOID could just get to $.01 I would be a happy man. While that once seemed like a pipe dream, these days it is becoming more and more possible.
I can't really say what this sudden rise can be attributed to. Perhaps people are looking to take some of their recent EOS gains and branch out into some other areas. For a while now, BOID has been working on an NFT game, but so far we have seen very little about that.
A short time ago they launched some BOID DeFi stuff on EOS and more recently (within the past week), they branched out to the TELOS chain and you can now move your BOID across chains to take advantage of some DeFi opportunities over there. Perhaps that is the reason...
I think with the new "Bullish" decentralized exchange that is coming out on EOS, we could see even more trade volume for BOID.
Until recently, BOID has felt a lot like a one trick pony. One that I full support, but none the less, not very exciting, unless you are into the whole philanthropic side of it. Now, it could be possible there is even more to get excited about.
Clearly, this is not financial advice and everyone should do their own research and not invest any more than they are willing to lose.
If this trend continues though, throwing a little money at BOID right now, could turn out well for you...
Or you get wrecked. Either way, you might have a good story to tell from it!
---
---

---
Posted Using LeoFinance Beta
---
---