Taking a chance on The 7th Seal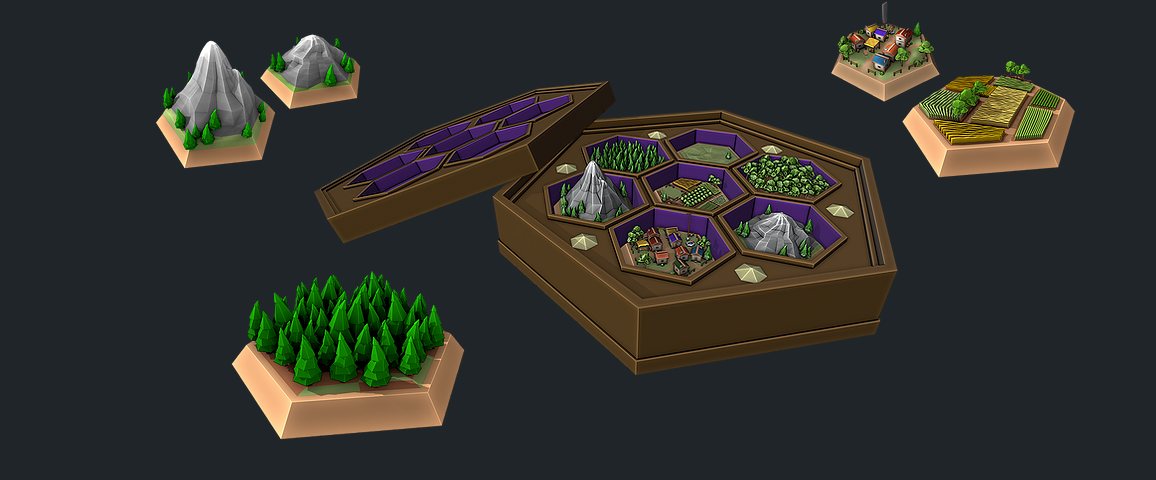 ---
With only limited funds and a seemingly unlimited number of NFT projects popping up every day, it can be hard to decide where you spend your money. I'll be honest, I am not stranger to FOMO and I have a fair number of NFTs in my stash to prove it.
The 7th Seal would be the most recent example of this.
It actually all started with Alien Worlds, before the game was even launched a group of like minded individuals formed a union called The Cabal. Though it was born from Alien Worlds, our Telegram chat often covers a wide range of NFT topics.
That just happens to be where I heard about The 7th Seal. I actually knew very little about the project, I just knew that one of the members had their eye on it and they felt it was a bit of a sleeper.
Last week there was a land sale for the game and if you know me, you know that I am kind of a whore for land sales. I have land in Alien Worlds, R-Planet, Uplift World, Dark Country, Splinterlands, and now The 7th Seal.
So, knowing full well that I was FOMO'ing, I went ahead and purchased a handful of packs last week. It appears marketing wasn't very huge because the packs did not sell out in the 30 hour window they had for purchases. Additionally, it sounds like they plan to burn the unsold packs which should add some value for those of us who did purchase.
Since the game is still in development, I have a feeling they might make a mild back-pedal on that and hold some of the packs for a future sale (just in case they need the funds you know).
As far as the game itself, I honestly couldn't tell you a thing about it. I just saw "land sale" and boom the shiny packs were in my inventory!

Just about a day later, we were able to crack open the packs. I made the decision to open my two larger packs and one of my smaller packs. The other three smaller packs I am going to hold to possibly flip on the secondary market.
In a stroke of good luck, I was able to pull four celestial lands. That is the highest level of rarity for lands and right now the lowest one is listed on the secondary market for right around 1200 WAX or $400 USD.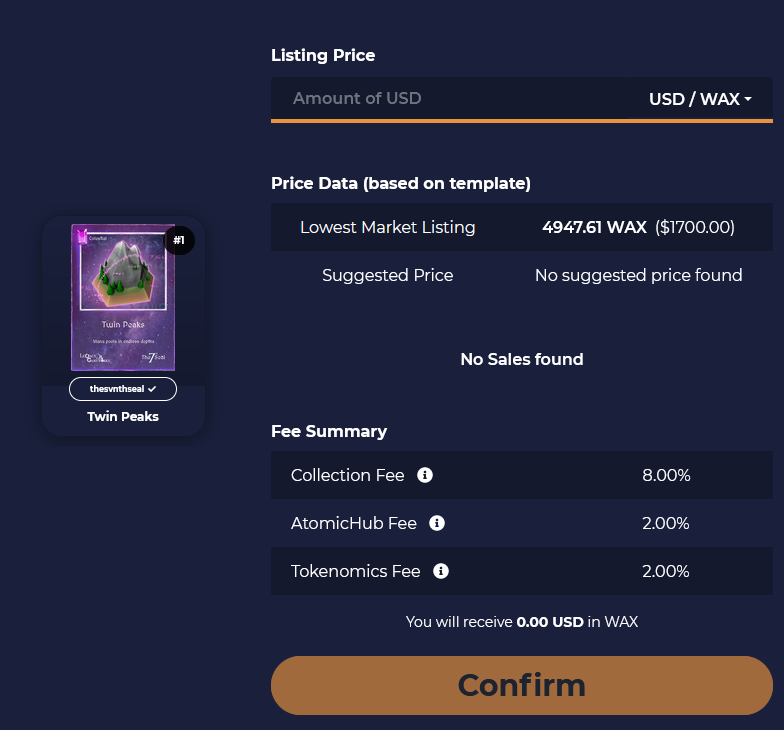 ---
By comparison, this is my least desirable celestial land tile. I think I could easily list it at $1500 USD and someone would probably snatch it up. That would be a 3x gain over my total investment. Just for one NFT!
I am still on the fence about whether I want to sell it or not. Part of me feels like I should take the profits and run. With the game still being in development, it could decline into a massive rug pull. That feels unlikely from what I have heard about the team behind the game, but still, you just never know.
Since I have two of the celestial Twin Peaks tiles, I think I am going to put one of them on the market for 4899 WAX which would be about $1450 USD and I will see if I get any takers.
I could be kicking myself further down the road for letting a celestial go at such a cheap price, but that is the risk you take when you are dealing with NFTs.
Taking the wins where you can is just as important as trying to time the market perfectly. In fact, you will probably be far better off if you focus on the former rather than the latter.
---
---

---
Posted Using LeoFinance Beta
---
---