TGIF!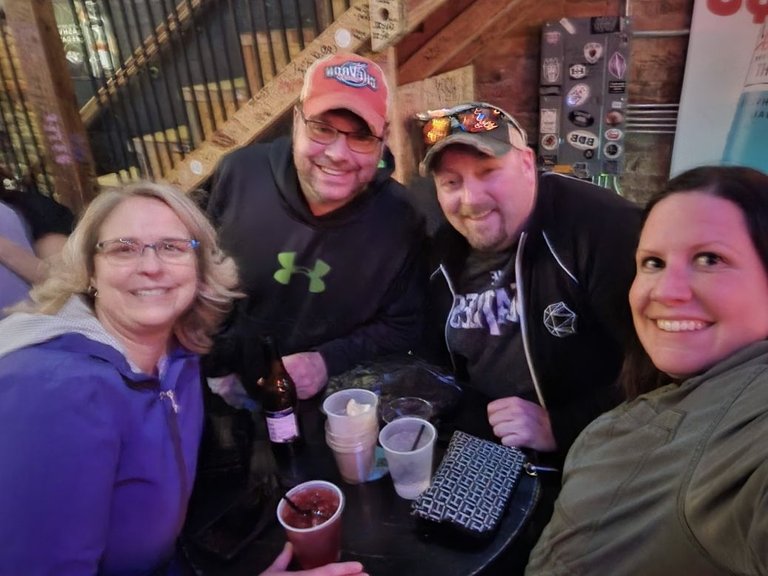 ---
I know, I know, it's only Wednesday. You must think my internal calendar is off or I am completely daft. The fact is, I'm just excited that Friday is here. No, not the day of the week, I'm talking about F.R.I.D.A.Y.
Still confused? Let me give you a bit of background.
A long long time ago (5+ years), I joined the blockchain world. I had a shiny new account called @bozz and I was starting to find my way round the chain and Discord. I was kicking around one of the long gone Discord servers and someone said "hey, you need to check out GINA". I thought they were talking about a user on the blockchain, little did I know they were going to open a whole new world to me.
GINA was a bot on Discord that connected to your account and let you know when people voted on your posts, downvoted, followed you, stopped following you, replied to you... You get the idea. It's probably a bit hard to imagine today given the fact that we have all kinds of mobile apps for the Hive blockchain that give us push alerts on our phones.
I'm just saying, back in the day, it was GINA or nothing. You came to love GINA very quickly despite her flaws. When GINA would go down or get behind, it would feel like your world had come to a halt. It certainly required you to bet a bit more hands on keeping up with your account and the transactions that were taking place with it.
As far as I know GINA got shuttered quite some time ago. It had become a bit sporadic and I had all but given up on it.
Then FRIDAY came along! Developed by @deathwing and @rishi556, FRIDAY is the far superior successor to GINA. You should be able to join the Discord server with this link. Once you are in, you just need to follow the directions to get your account linked to the service.
After that, you start getting your preferred alerts right inside of Discord. They get sent to you like a direct message would from one of your friends.
You can fully customize the type and amount of data that you get with each update. You can also tie several accounts to it so you can track multiple accounts at once.
Now, I know you can do all of this with the Ecency app as well, and I have to admit that is pretty cool. The main reason I love this is because I sit at my computer pretty much all day. I have Discord open all day, so instead of having to reach over and mess with my phone, I can see when someone replies to me right away.
I just have to jump tabs and I can quickly reply to them.
I will admit (as well as the team) that there have been times where FRIDAY does fall a bit behind, but in the time I have been using it the up time is already far greater than GINA was back in the day.
If you are looking for a quick and easy way to follow what is happening with your account and you spend a lot of time in Discord, I think you should really check F.R.I.D.A.Y. out, it's pretty awesome.
I honestly wouldn't expect anything less given who developed it.
If you have some witness votes to spare, I highly recommend sending one in the direction of @deathwing. They have created or had a hand in creating some really awesome tools on the Hive Blockchain.
---
---

---
All pictures/screenshots taken by myself or @mrsbozz unless otherwise sourced
---
---