What will the next bull market look like?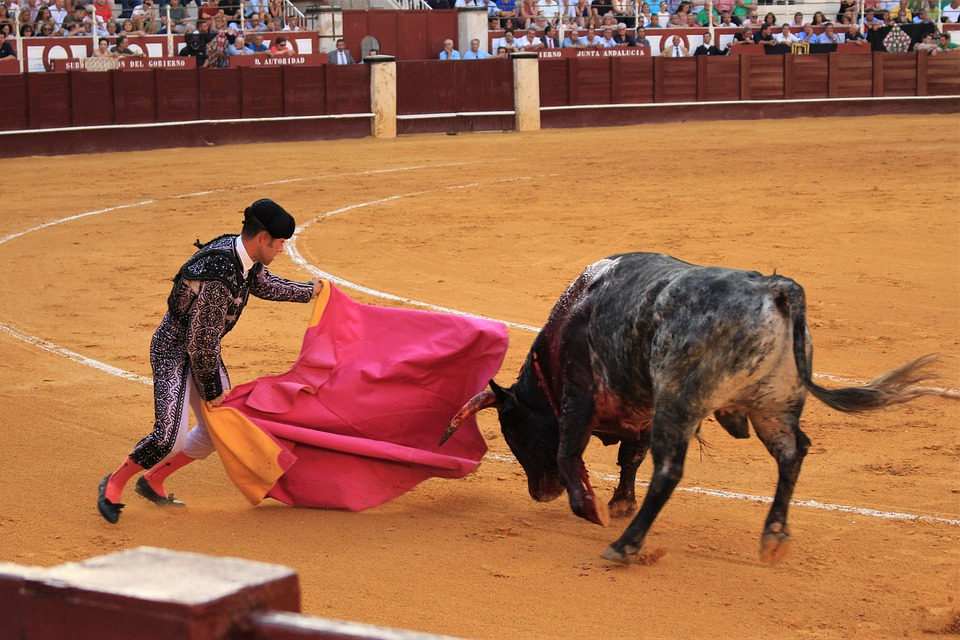 ---
Let me apologize in advance. If you came here thinking I was going to have all the answers for what the next bull market is going to look like, you are going to be disappointed. No, this post was meant to start a discussion. I am curious to hear what you think might happen come bull season.
That doesn't mean I won't be sharing what I'd like to see.
Maybe this would have been better left to a thread, but honestly, I haven't really using threads like I thought I would. Managing the replies to your initial thread has been troublesome to me. I am sure they are working on making that process more smooth. I will just wait until it is a bit more refined.
Anyway, I have been having some really good conversations lately regarding my recent decision to start making a monthly buy of USDC. My hope is that when we finally see the bottom of the market I will have a decent amount saved up that I can make some strategic buys. Specifically: ETH, BTC, and ideally HIVE, but that last one might be a bit harder given the difficulty people in the US have buying HIVE Directly.
The next bull run is going to look different for different people. Everyone is going to have their expectations and while some will be focused on the price of a couple specific tokens, others will be watching the overall markets.
I think the one thing we can agree on is the fact that whenever the next bull market comes, it is still quite a ways away. Kind of a kick in the groin right?
It's pretty easy to let what is happening currently mute your enthusiasm for crypto. We see people handle it in a variety of different ways. Some stop posting as much. Others stop commenting like they used to (I'm a bit guilty of that). Some of us just keep plugging along as best we can knowing that what we stack now will pay off down the road.
It's probably not the time to be making any crazy moves (besides all this Splinterlands stuff they are throwing at us lately, thanks a lot for that!). Unless of course you planned well enough last bull run to make those crazy moves right now. As we established in one of my last posts, I have not.
So here is what I would like to see for the next bull run. Whether it happens because of mass adoption, or the people making the rules finally pull their heads out of you know where, who knows. Maybe it will be some other catalyst. Either way...
HIVE at $3 was really nice just about a year ago now. I think that is a reasonable price for the time being. In fact, HIVE at $3 for an extended period of time would be fantastic. Especially if it happens during one of the sports seasons where I am active on my @bozz.sports account. That additional HBD pumping into my main account is awesome!
WAX somewhere over $1. Besides HIVE, WAX is probably my single largest holding. There are at least a dozen reasons WAX should be a $1 + token and then there are maybe a dozen more reasons why it isn't. I don't expect the NFT market to blow up again the way it initially did, but I do think a bull market will boost most NFTs in some way shape or form.
LEO at $1 seems pretty reasonable too. I think many of us can remember when LEO was 3x the price of HIVE. While that was great, I think some of us can agree it wasn't sustainable. It just seems weird to me for a second layer token to be worth more than the base layer token. I don't have a scientific reason for that, let's just say it's my gut feeling. I've been slowly growing my LEO stake through a number of ways, so LEO pumping to those levels would be very good for me.
CUB at $.50. I've dumped a fair number of gains from other projects into CUB. It's not as much as some people have, but it is enough that CUB at $.50 would equal a couple hundred dollars a week for me. Nothing wrong with that right?
SPORTS at $.01. Sports Talk Social is one of the few second layer communities I could be considered a whale in. Unfortunately for me, it is also one of the communities where the token is pretty much worthless. Sounds about right for my luck. I understand there were some issues with the number of tokens created and the distribution, but sports is such a huge topic that I really don't understand why this community hasn't taken off like it should. Perhaps when mass adoption happens we can turn the corner.
TLM at $.75. I've made it no secret that Alien Worlds over on WAX has been pretty good to me. The bulk of my Splinterlands and CUB investments are thanks to passive income from Alien Worlds. I get TLM every day just for holding land. TLM at $.75 would give me another couple hundred dollars per week and again, there is nothing wrong with that!
SPS at $.75. Speaking of Splinterlands, I'd love to see SPS back up near $1. I am not sure how likely this is given the fact that they are handing out SPS for daily rewards now, but the team seams to have a decent roadmap. There's honestly a chance we could see $.75 before the next bull run. With my deck and holdings in the game, this could be another decent source of passive income.
DEC at ??? I can't really even guess this one. I just know we would all like to see it higher. There has been some talk of pegging DEC as a stablecoin, but that doesn't necessarily mean it will be pegged to $1. It could be some other arbitrary number. I just know a boost in the price of DEC could make the rental markets pretty lucrative again.
ListNerds at $.50 Probably the only other token on HIVE that I could be considered a whale. Things have slowed down quite a bit with this one due to some adjustments in the distribution. If we weren't in a bear market that would likely have some impact on the price, but so far it has been pretty negligible. Just like SPORTS, this one has a lot of potential. Seeing it move up to $.50 if HIVE were to jump to $3 isn't unreasonable to me.
Trust me, I could keep going. I haven't even talked about BTC, ETH, BSC, MATIC, COTI, TRAVALA, SDM, RDAO, AETHER, and several others. Besides the big two, all of those others earn me passive income. The problem is, we all know that bull markets don't last forever. My hope is that I can do a better job of taking and stacking those passive gains next bull. Then again I've been known to ape into stupid stuff during the bull run, so that isn't off the table either...
What do you think? What are your predictions? Lay them on me! I want to know how realistic I am being here.
---
---

---
All pictures/screenshots taken by myself or @mrsbozz unless otherwise sourced
Posted Using LeoFinance Beta
---
---