BIG things are happening on Hive, ListNerds, 3Speak. Are you part of it?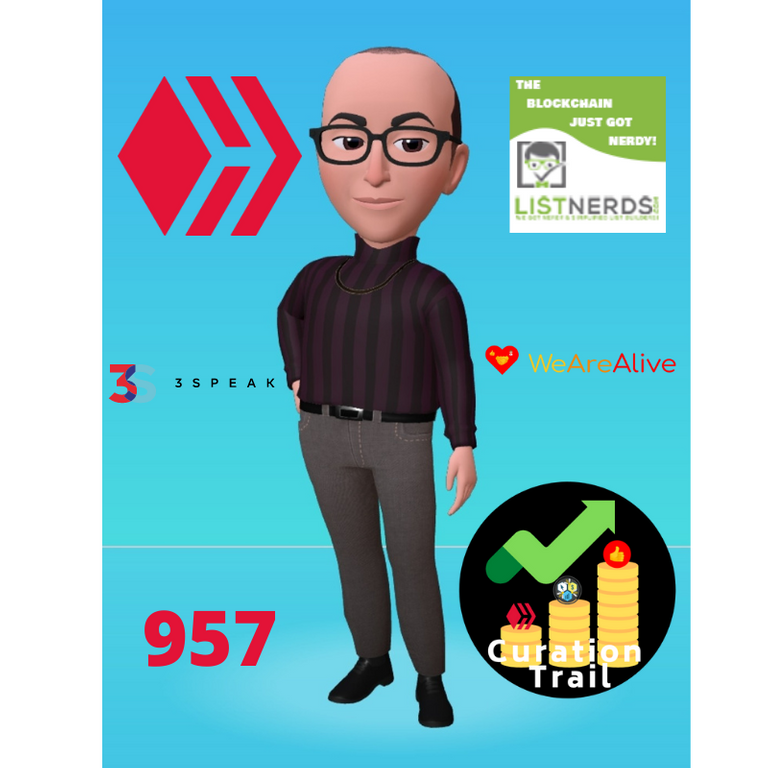 Let me start with the contest I held. I was giving away 1000 CTP Tokens, 100 a piece so people could stake them on ListNerds so they could upvote more emails. It was an overwhelming success. I want to thank the eleven people, yes so I gave away 1100 CTP tokens.
@ijat, @ironshield, @imfarhad, @khaleesii, @nicholasrichards, @cryptonotes, @rzc24-nftbbg, @jfang003, @donpapy, @darmst5339, @alinalazareva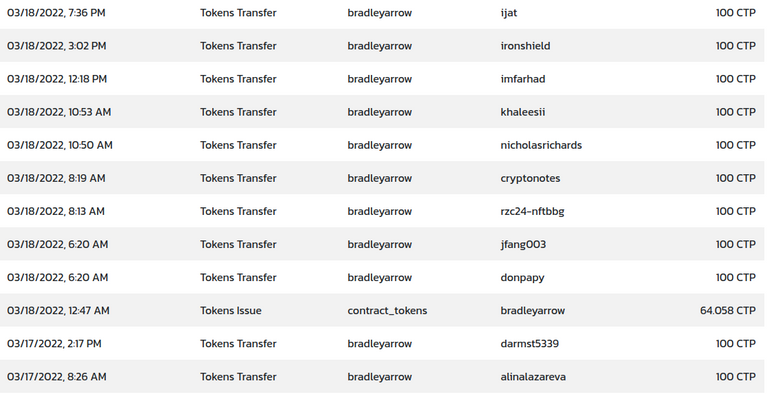 You never know what I might come up with next.
So, Hive is two years old tomorrow. WOW. And big things are happening. Watch out people they are only going to get better.
SPK Network - Claim Drop Live Party & Hive's Second Birthday Celebration!.
To quote from the post:
First Giveaway
In the first giveaway, we will give 100 USD to the top 3 blogs that help promote the claim drop and this live chat this Sunday, March 20th, at 16:00 UTC. See the exact time here: https://time.is/en/UTC.
Follow these instructions to participate in the giveaway:
Create an original post.
The topic will be Hive's Second Birthday, milestones, and future goals.
Mention the event that we will have next Sunday.
Use the tags #Hive2ndBday, #spknetwork, and #larynxclaim.
Share your post on Twitter using the same tags, plus #hive.
Now, between what Hive is doing, what the CTP team of @jongolson and @blainjones are up to, including ListNerds. What 3Speak is upto, what Splinterlands is upto and how @taskmaster4450 can keep pushing for the HBD Bonds....
If you think the first two years of Hive where exciting, my friends you have not seen anything yet.
I need to share another post Pill 2 - Content Marketing Is A Must
by @rcaine . He makes a lot of sense here. Maybe one of his best written posts to date. I loved it.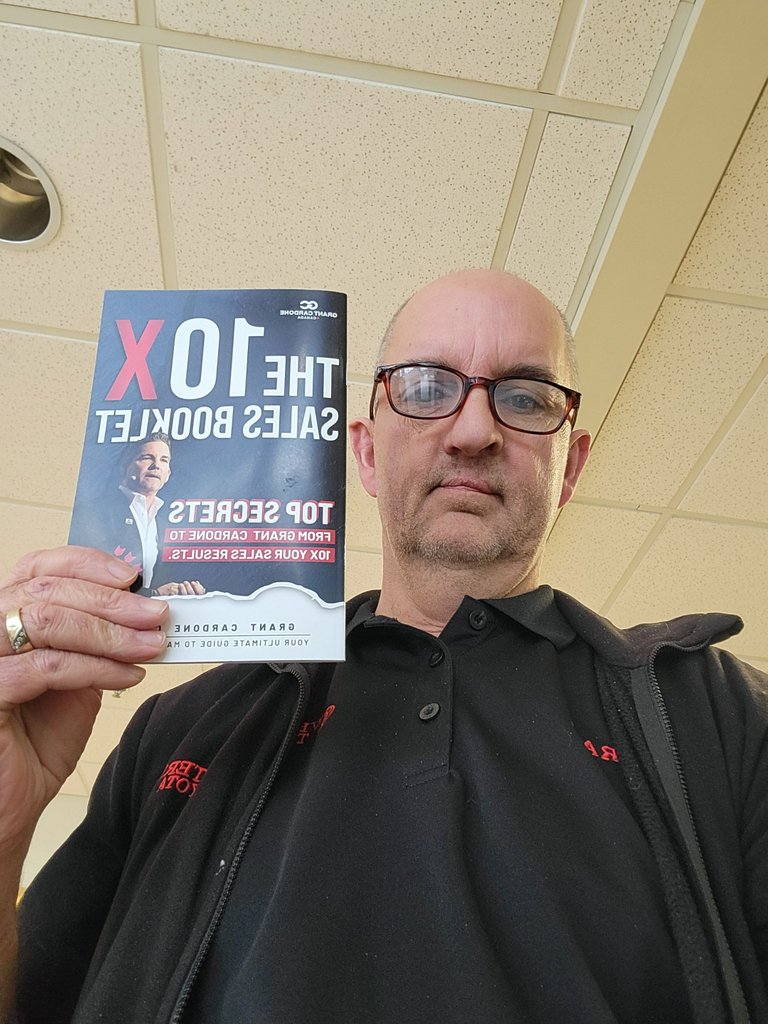 AT work yesterday, I went to lunch, and when I came back I and this booklet on my desk. The 10X sales booklet. Yes, I am the only one in our service department that got it. I don't know if any of the sales people got it. But I am damn proud of how my positivity and the new Bradley is causing the network effect for me. I am growing personally and professionally and loving every minute of it. I am grown by 10X and watch out as Hive and everything on Hive grows 10X.
The next two years for HIve is going to make the first two years look like baby steps.

I have to cover ListNerds.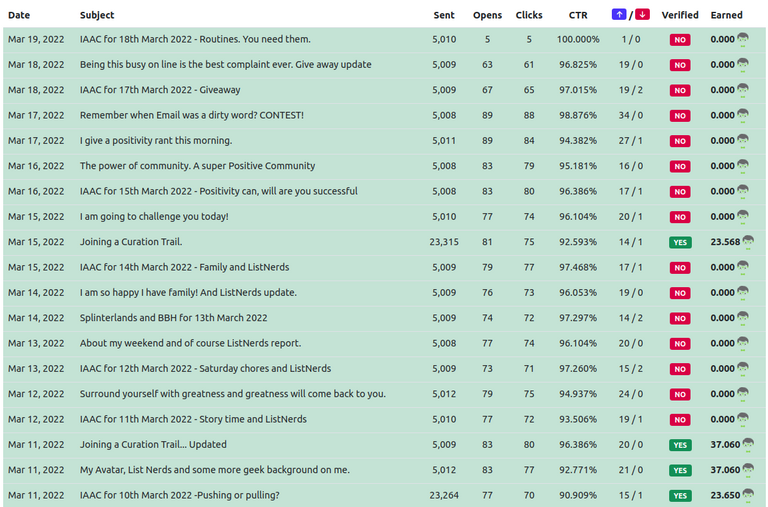 I had a good day, Mar 11 paid me out on two of my emails that day. The third from that day was from a solo email. I think I am going to send this post as a solo.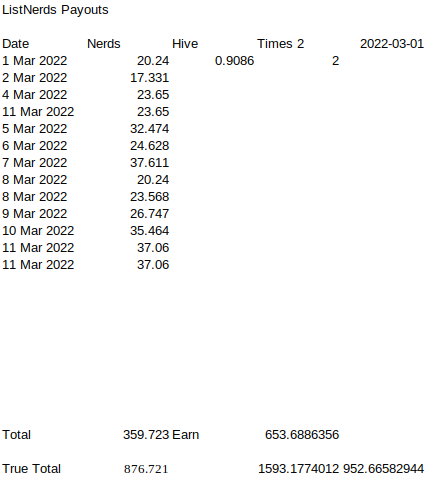 The numbers here can speak for themselves. All I got to say is fracking awesome sauce.
And oh by the way, I broke the 500 follower mark on Hive!!!!!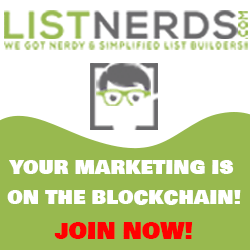 Don't forget you can follow me on twitter: Join me on Twitter
Don't forget to check out our Curation Trail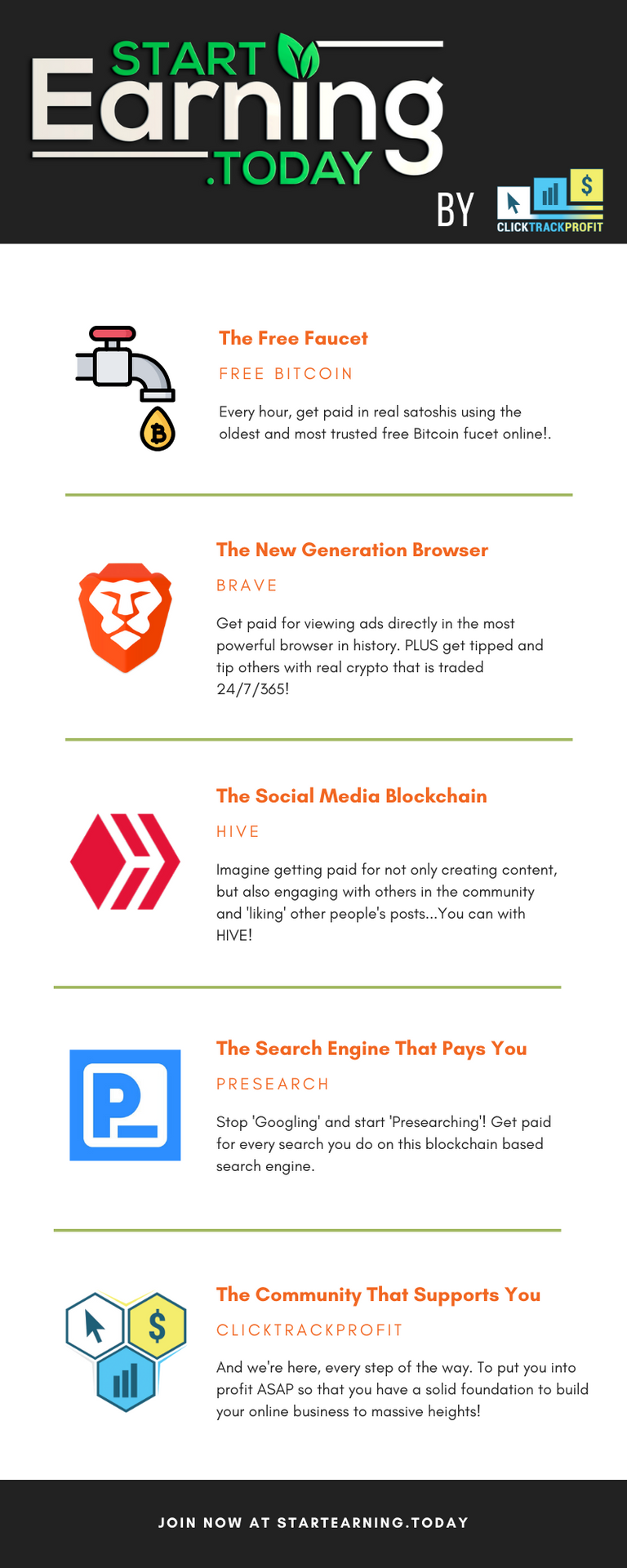 ---
---