BMR for 20th Sep 2021 - Think I woke up to a nightmare.
Boom. That is how it felt when I checked prices this morning. After the post I wrote in Leo late evening with all the positive news and to wake up to such a drop was a bit of an initial shock. One of my first thoughts was: I understand why people panic sell.
But then I had to stop and remind myself of all the smart people that are picking up Bitcoin and Hive and other stuff cheap from the sellers.
It is so easy to be short sighted. So easy.
I just happen to have a screen shot of Bitcoin from 20 Sep 2019 so lets have a compare. It looks like that is a 1 year chart but Bitcoin looks to be just over the 10K mark.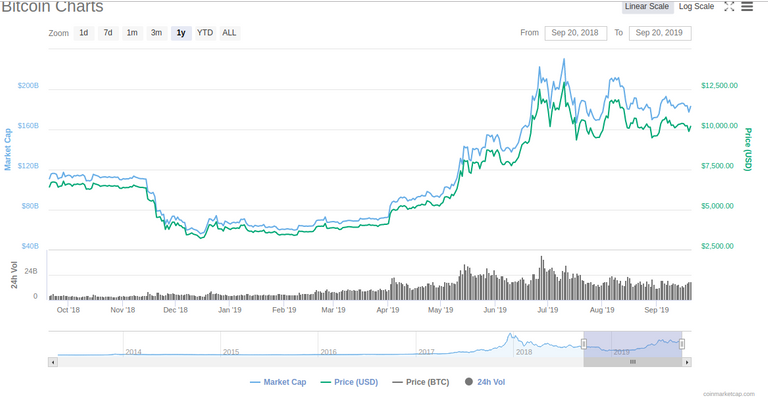 Now for today: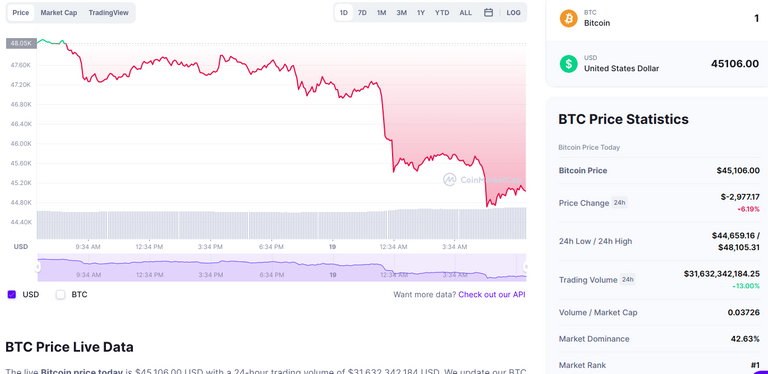 Ugly graphic, all that red. So I think, and remember I am no expert and this is not advice, this is the sell off before the next Bull run.
I took a shot of Hive today also just because of the shock that was to my system. Volume in and sellers taking advantage. If the volume is the Splinterland's effect, good on the game players, getting some discounted Hive.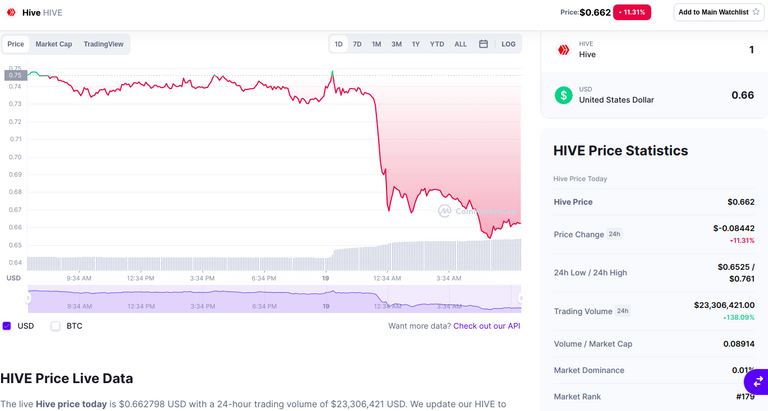 CUB: $0.488 down 3.55% below the 50 cent mark. Yuk
Chia: $198.89 down 6.15% below the 200 dollar mark. Yuk
Now I have a 2019 graphic for CTP Token also for compare.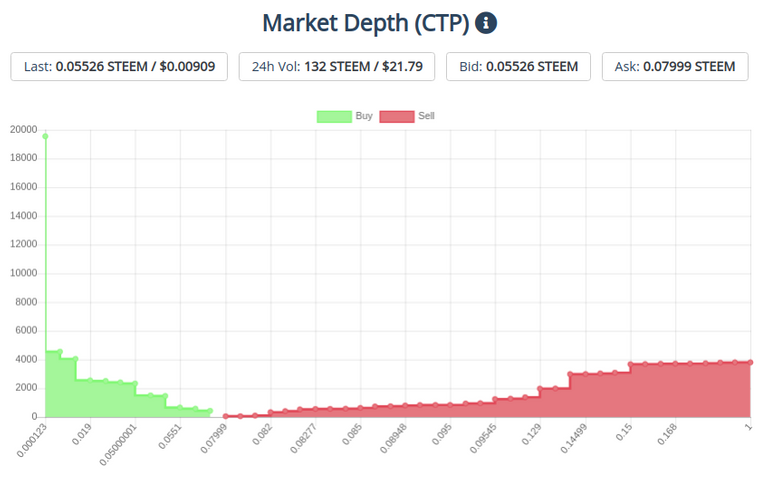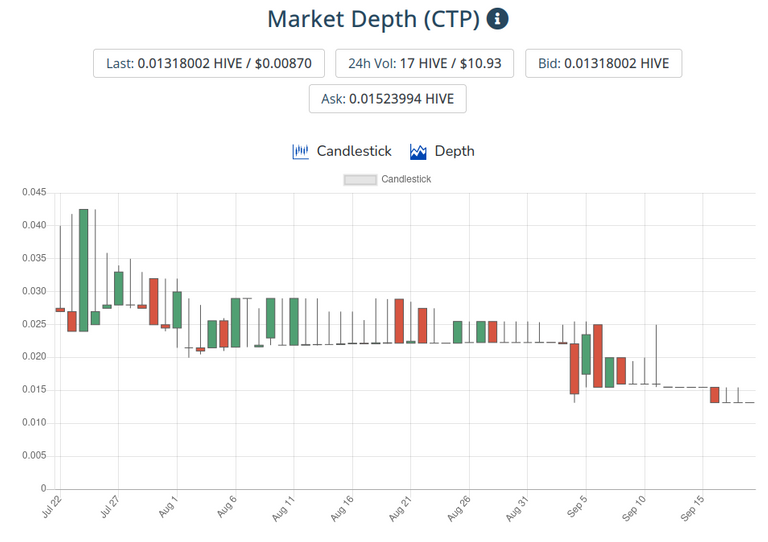 Hummm.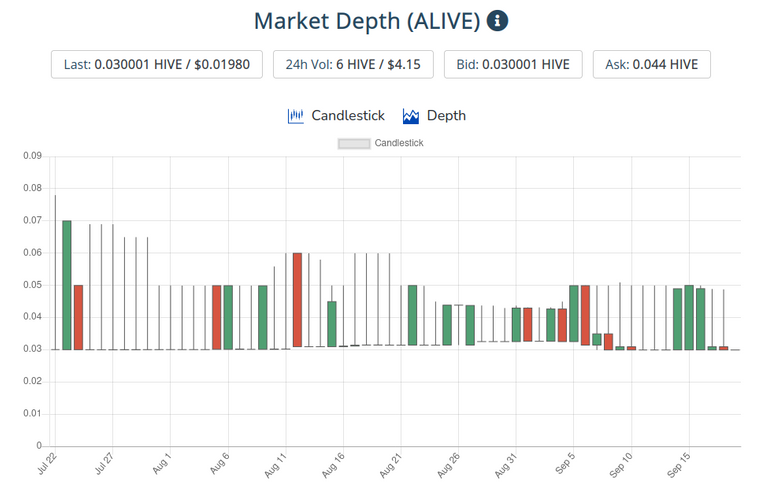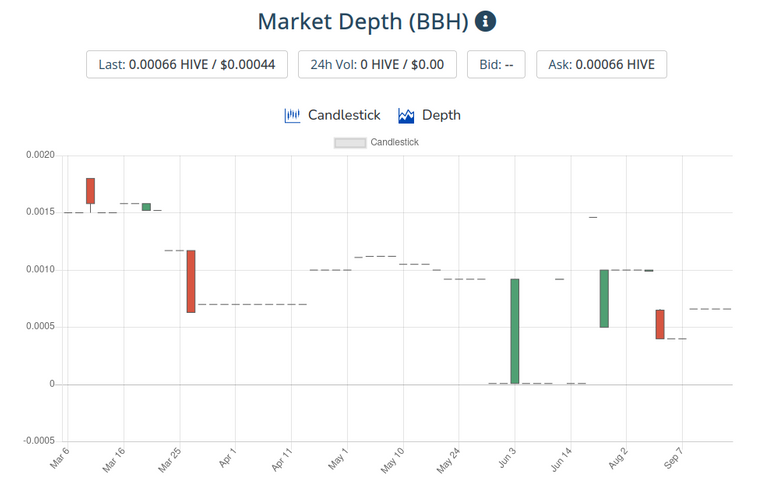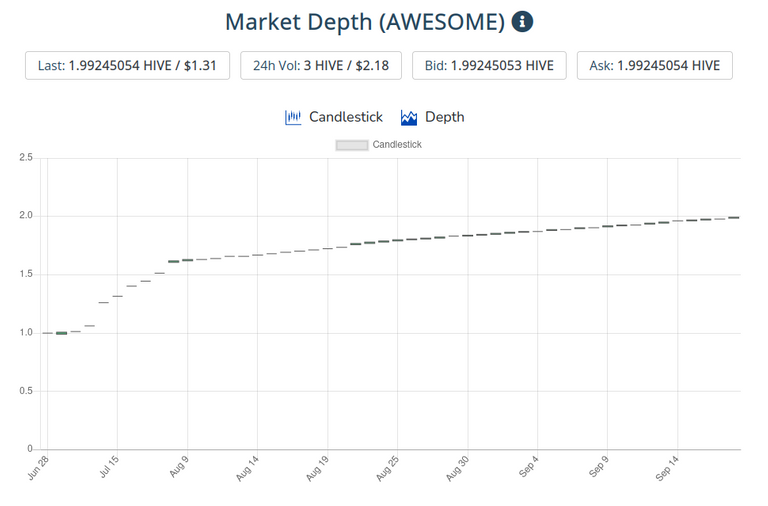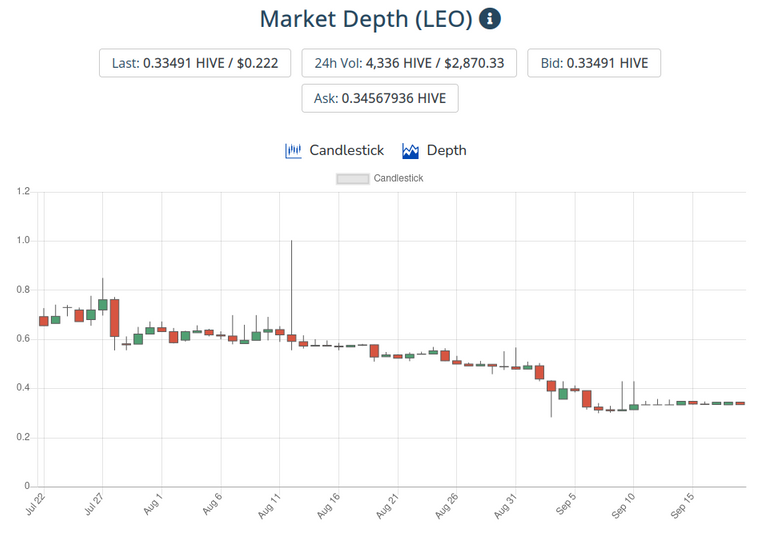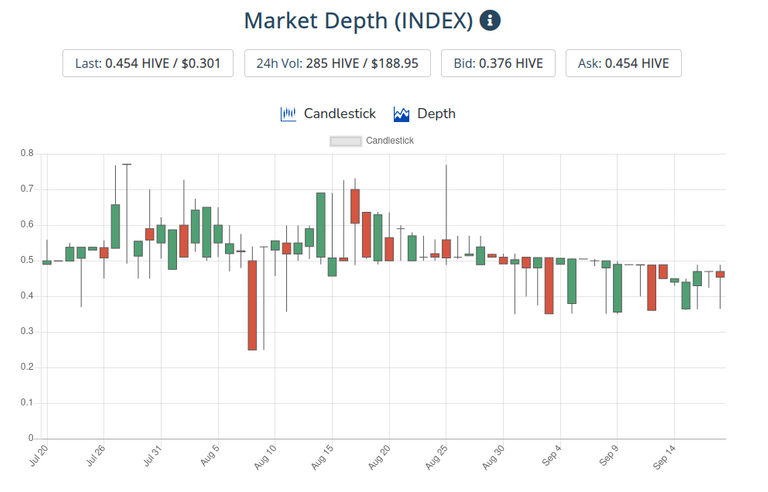 Don't forget you can follow me on twitter: Join me on Twitter
Don't forget to check out our Curation Trail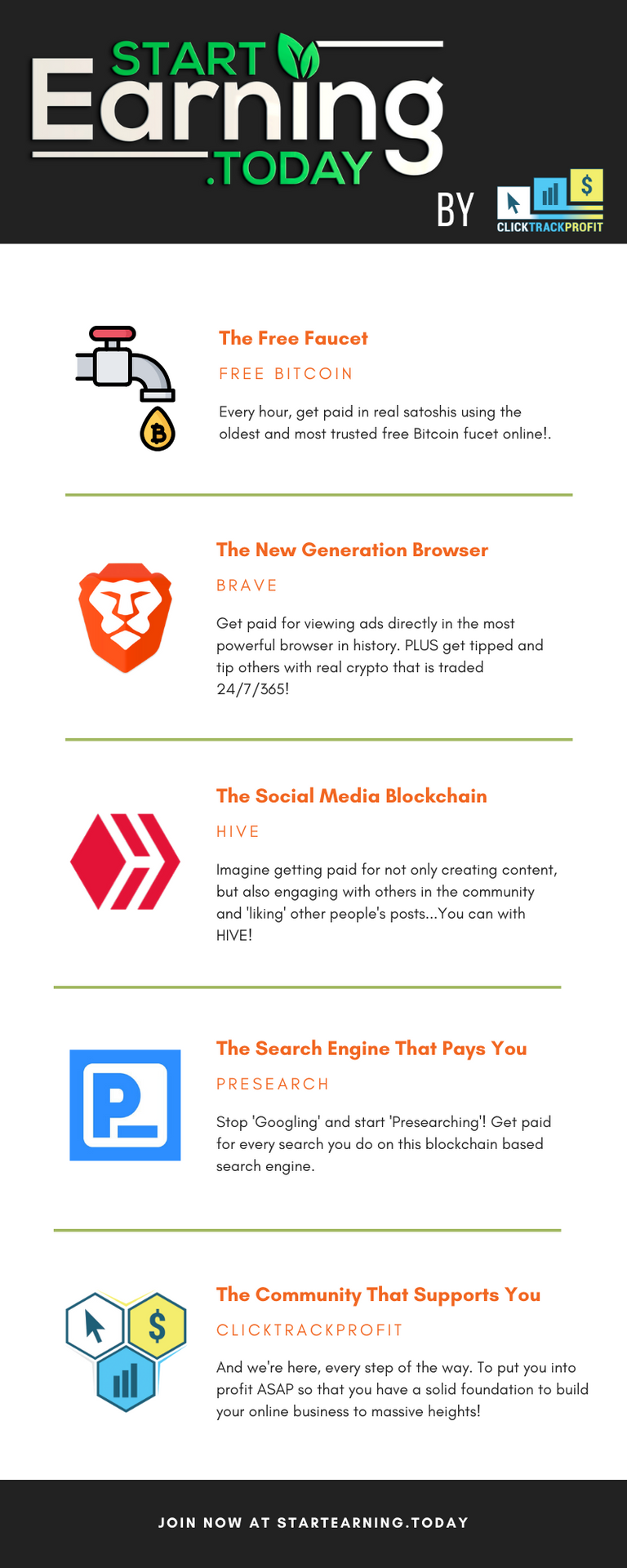 Get FREE crypto at CoinBase: Free Crypto


Have a great day all.
Bradley
---
---