Trying to get a grip on my lack of time
Hello all my fellow CTPTalkers,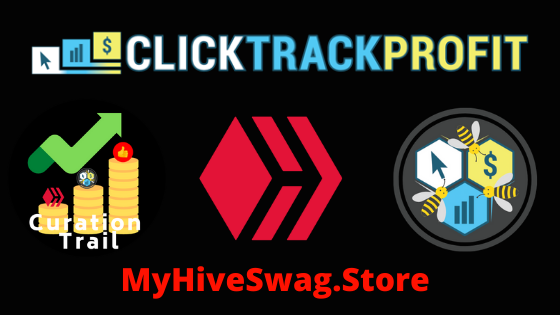 *canva
Let me be brutally honest this morning, I am sucking big time at promoting and working my ClickTrackProfit business. I don't remember the last time I gave an update. So I am going to this morning. I really need to make it a priority again.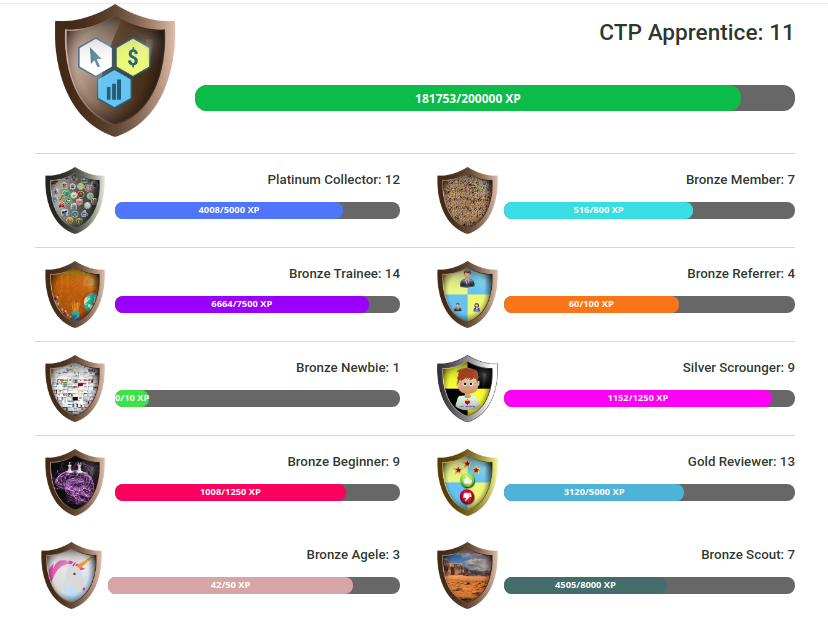 I wish I could be proud of this graphic but to be honest I have been stalled for some time. I am going to have to figure out my schedule and work this.
This next graphic shows how out of sinc I have been. I have a routine every morning (or I did) where I have about 20 tabs open in Brave and I go through them one by one each morning, I apparently have not been doing that or I would not have these red blocks.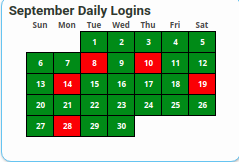 So yes my goal going forward is to get back on track with my CTP and also continue my Dolphin Dream by the end of the year. So let me end the post with that update.
4244.66 HP out of 5K leaving me with 755.34 HP to do in the next 93 days. Or a daily average of 8.12193548387 HP. I WILL DO IT!
Don't forget to check out or promote the Curation Trail.
=========================================
Don't forget you can follow me on twitter: Join me on Twitter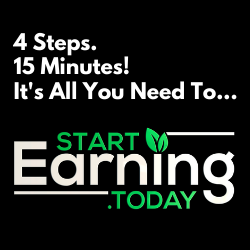 Get FREE crypto at CoinBase: Free Crypto


Have a great day all.
Bradley
---
---