Welcoming new people to Hive! HE Node, ListNerds.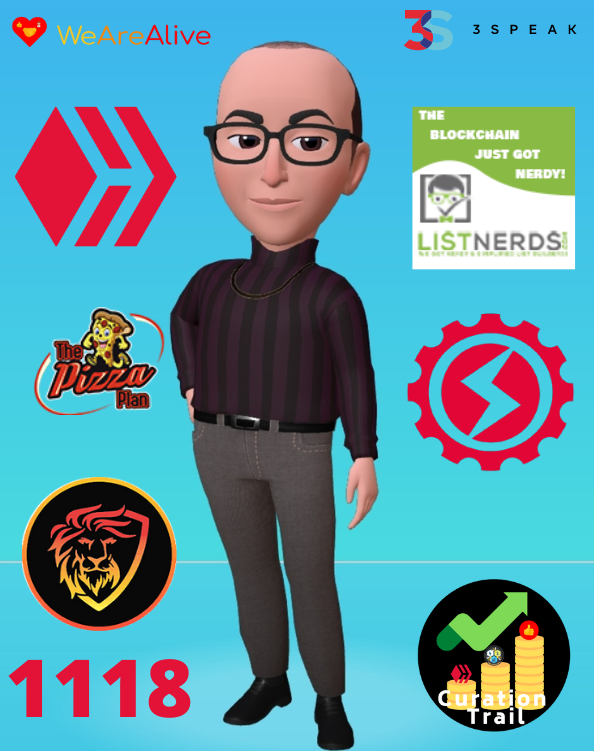 This is one of those posts that is starting off totally different than I was going to, in a good way, thanks to reading ListNerds emails. The first email in my list on ListNerds this morning was Let me introduce myself by @beckyonweb. I quickly followed her, upvoted, reblogged, threaded, tips and commented.
One statement she wrote grabbed my attention as a Hivian that is always thinking about the need to more people, more people to be onboarded. Especially away from traditional social media.
"My main occupation is blogging about digital resources and specially about Canva. I'm admin and curator for Daily Canva Tutorials FB group, which currently has around 9k members and is growing day by day."
So let me brake down that one powerful paragraph.
Main occupation - blogging - Canva! OMG moment! Is that not what we do everyday? Blog! Is not most of us using Canva. That is where I make my daily graphic.
Admin - Curator FB group with 9K members - BOOM! Look at the possible new onboard possibilities for Hive. And seeing that Becky has posted on ListNerds that is a possibility to bring there all over here also. Wow wow wow.
That is the kind of thing I needed to read this morning strait out of bed. Put my positivity through the roof. So Becky welcome to Hive. I am sure she will #thriveonhive.

I did my usual of buying and staking my 2 WorkerBee tokens today. With everything seeming to be in a bear market it is so fantastic and positive to see my support and power on my node growing everyday. Thank you to everyone that is supporting me and anyone that will be.
Well the market seems to have stabilised, at lest for now.
In the three screen shots below you can see the Buy/Sell range is closing. The gap is not as wide. And for the last 24 hours there has been very little activity and any there has been has been green: buying not dumping. That does nothing for my buy order but I am happy that it has not.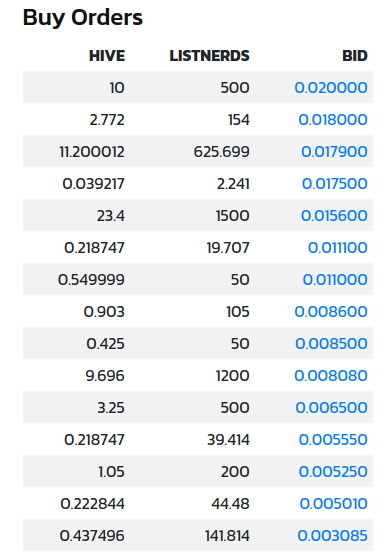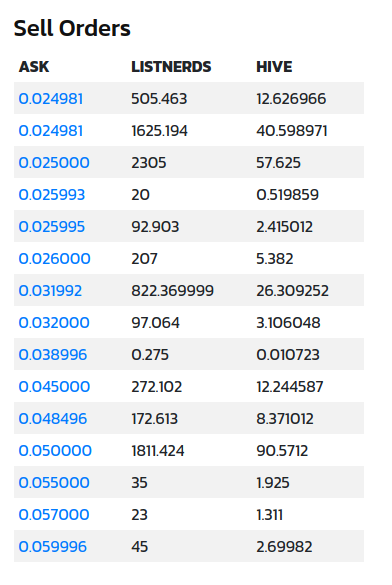 Maybe I will go change my buy order ;)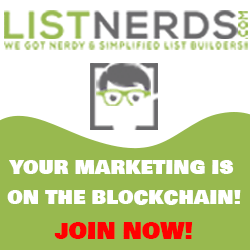 Don't forget to check out the The PIzza Plan
Don't forget you can follow me on twitter: Join me on Twitter
Don't forget to check out our Curation Trail
Have a super positive day everyone.
Bradley
---
---