[ESP-ENG] Elaboración de un mega lápiz | Production of a mega pencil.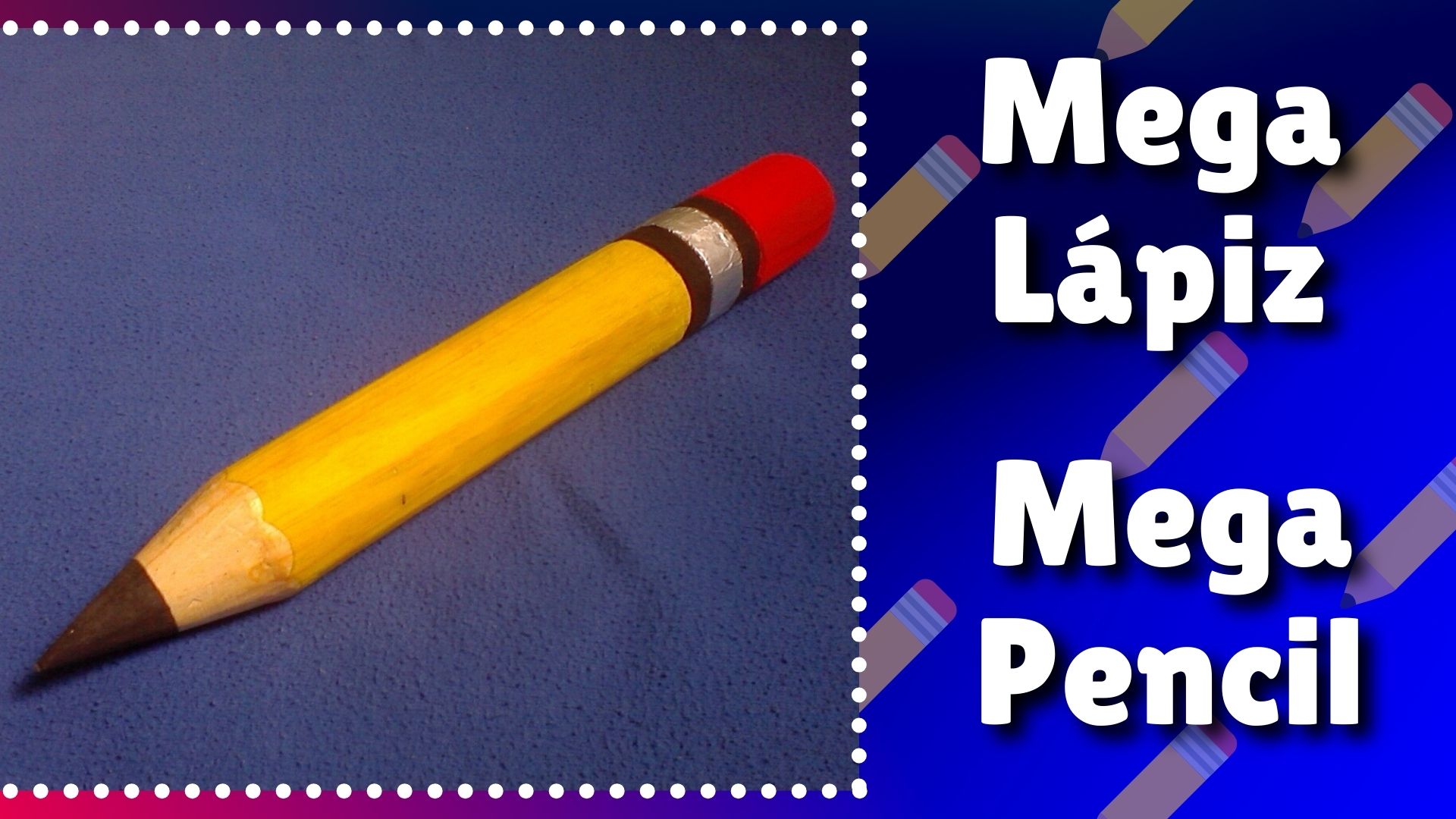 Buenas tarde mis amigos de HIVE hoy como siempre vuelvo a estar con ustedes, para compartir otra nueva creatividad que me puse a realizar, con un trozo de madera, y me puse a fabricar un mega lápiz, sirve para decorar algún espacio de la casa.
Veamos el paso a paso.
Good afternoon my friends of HIVE today as always I return to be with you, to share another new creativity that I started to make, with a piece of wood, and I started to make a mega pencil, it serves to decorate some space in the house.
Let's see the step by step.
---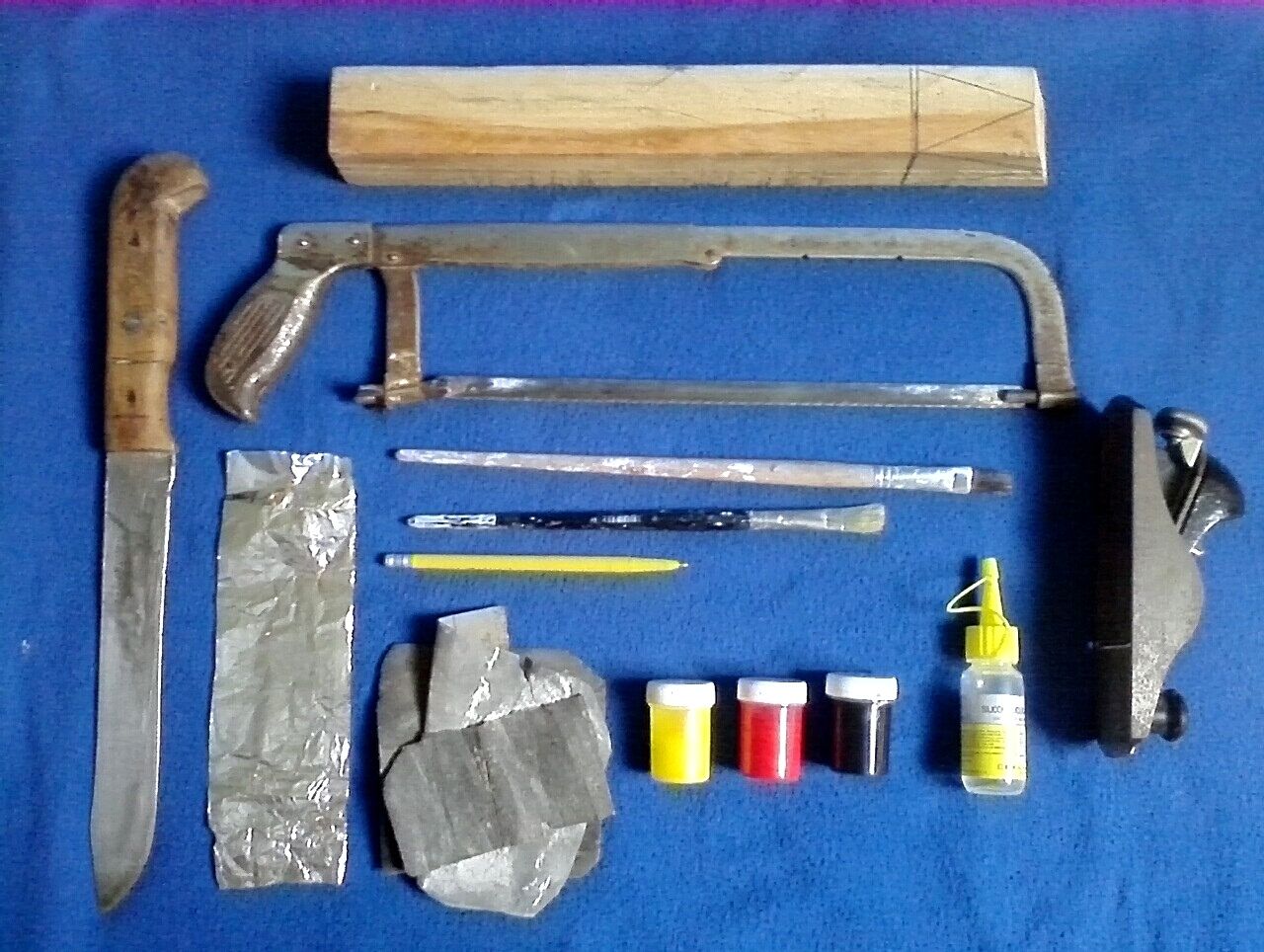 Español
Materiales:
1 trozo de madera.
Lija.
Segueta.
Cuchillo.
Pincel.
Lápiz.
1 pedacito de papel aluminio.
Cepillo para madera.
Pintura amarilla, roja y negra.
Silicon.
English
Materials:

1 piece of wood.
Sandpaper.
Saw.
Knife.
Paintbrush.
Pencil.
1 piece of aluminum foil.
Wood brush.
Yellow, red and black paint.
Silicon.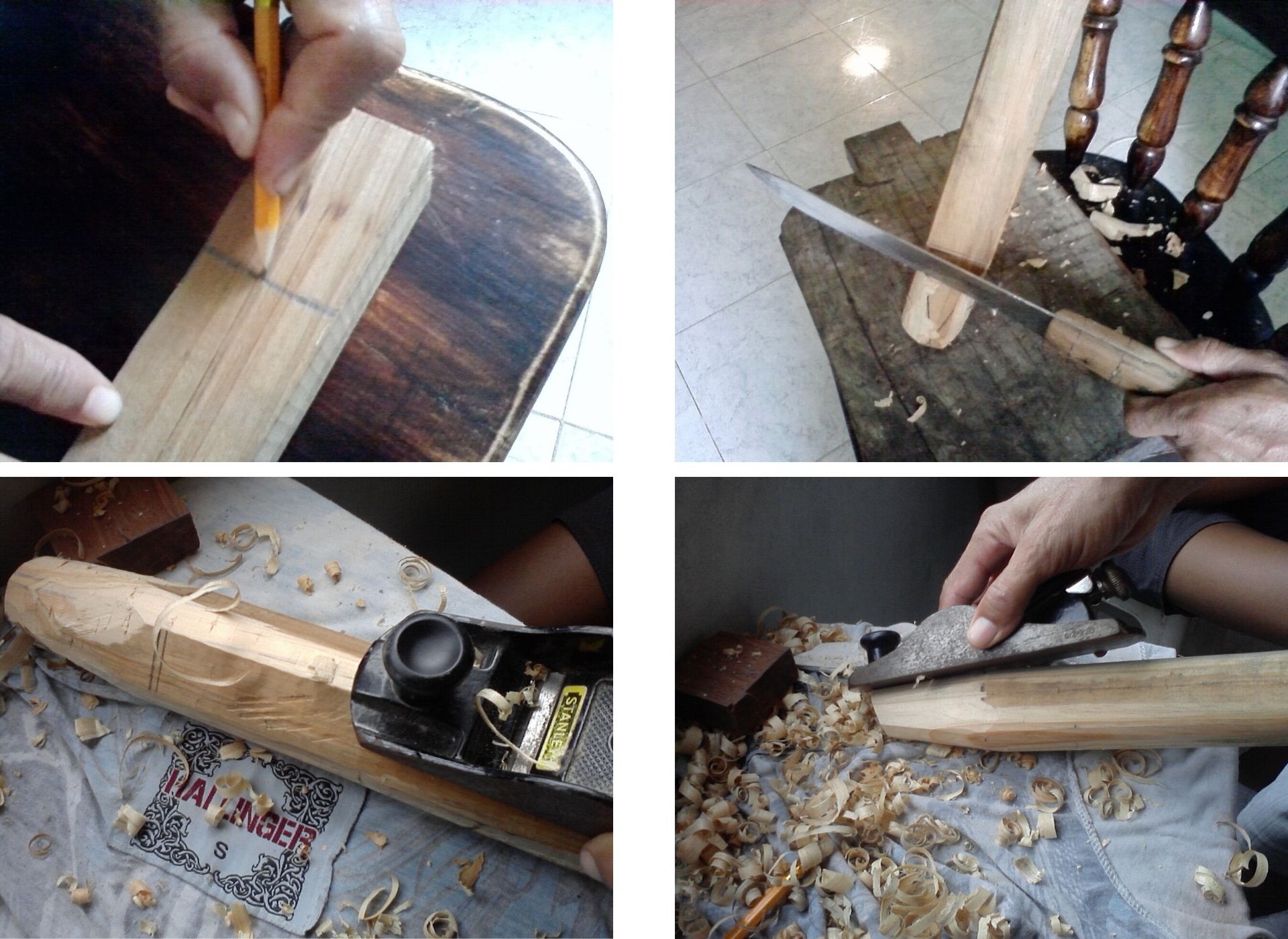 Español
Paso 1:
El tamaño del trozo de madera es de 37 cm de largo, y 5 cm de grosor.
Comienzo marcando la madera, del lado donde va ir la punta del lápiz , para luego con el cuchillo darle la forma a la punta, a una altura de 8 cm. Después le pasamos el cepillo, para ir dando la forma redonda al lápiz.
English
Step 1:
The size of the piece of wood is 37 cm long and 5 cm thick.

I start by marking the wood, on the side where the pencil tip will go, and then with the knife I shape the tip, at a height of 8 cm. Then we pass the brush to give the pencil a round shape.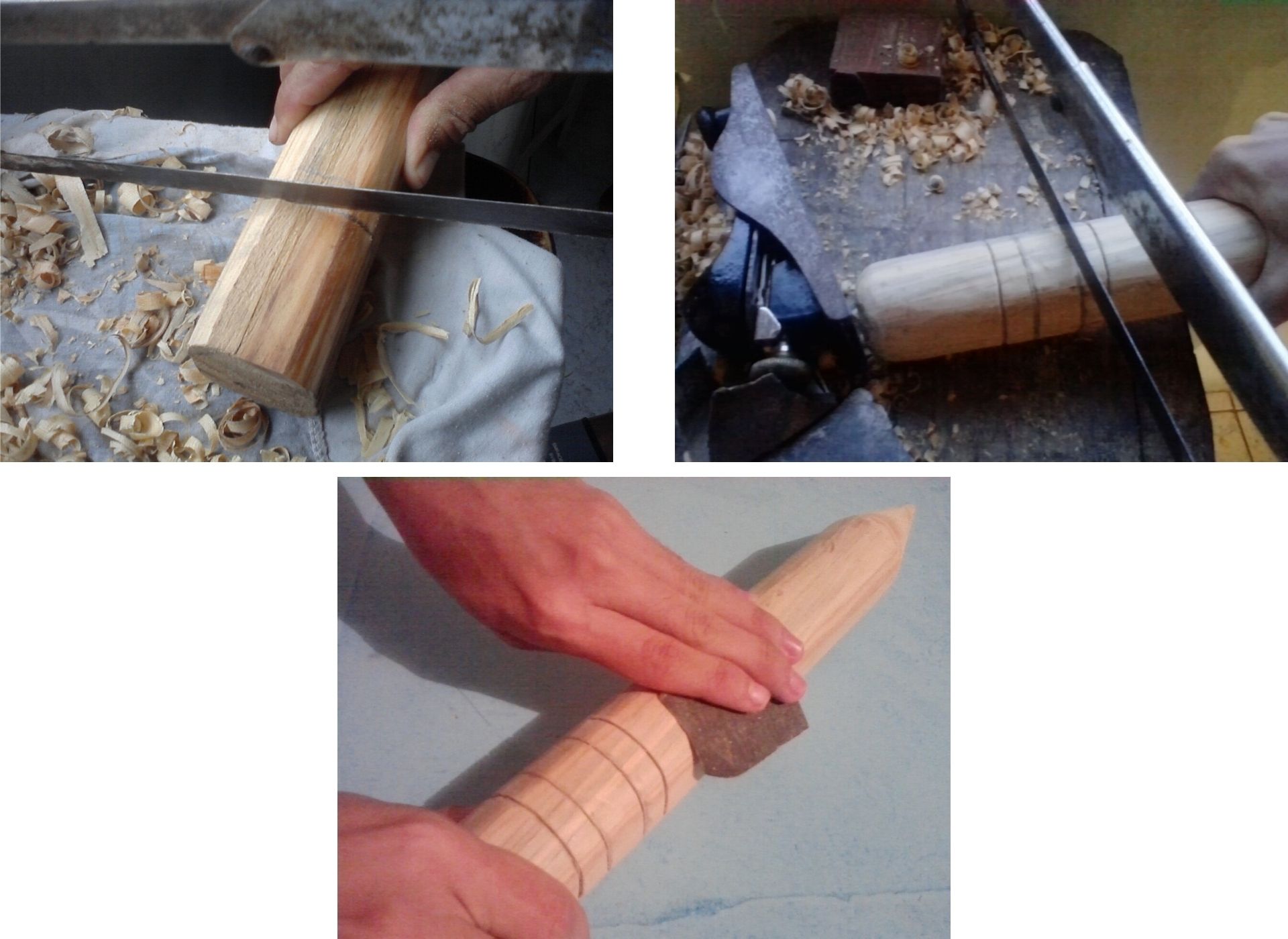 Español
Paso 2:
Ahora marcamos el otro lado de la madera y le abrimos una ranura con la segueta, a la altura de 6 cm, donde sera dibujada el borra. luego se le pasa lija.
English
Step 2:

Now we mark the other side of the wood and we open a groove with the saw, at the height of 6 cm, where the bordure will be drawn. then we pass sandpaper.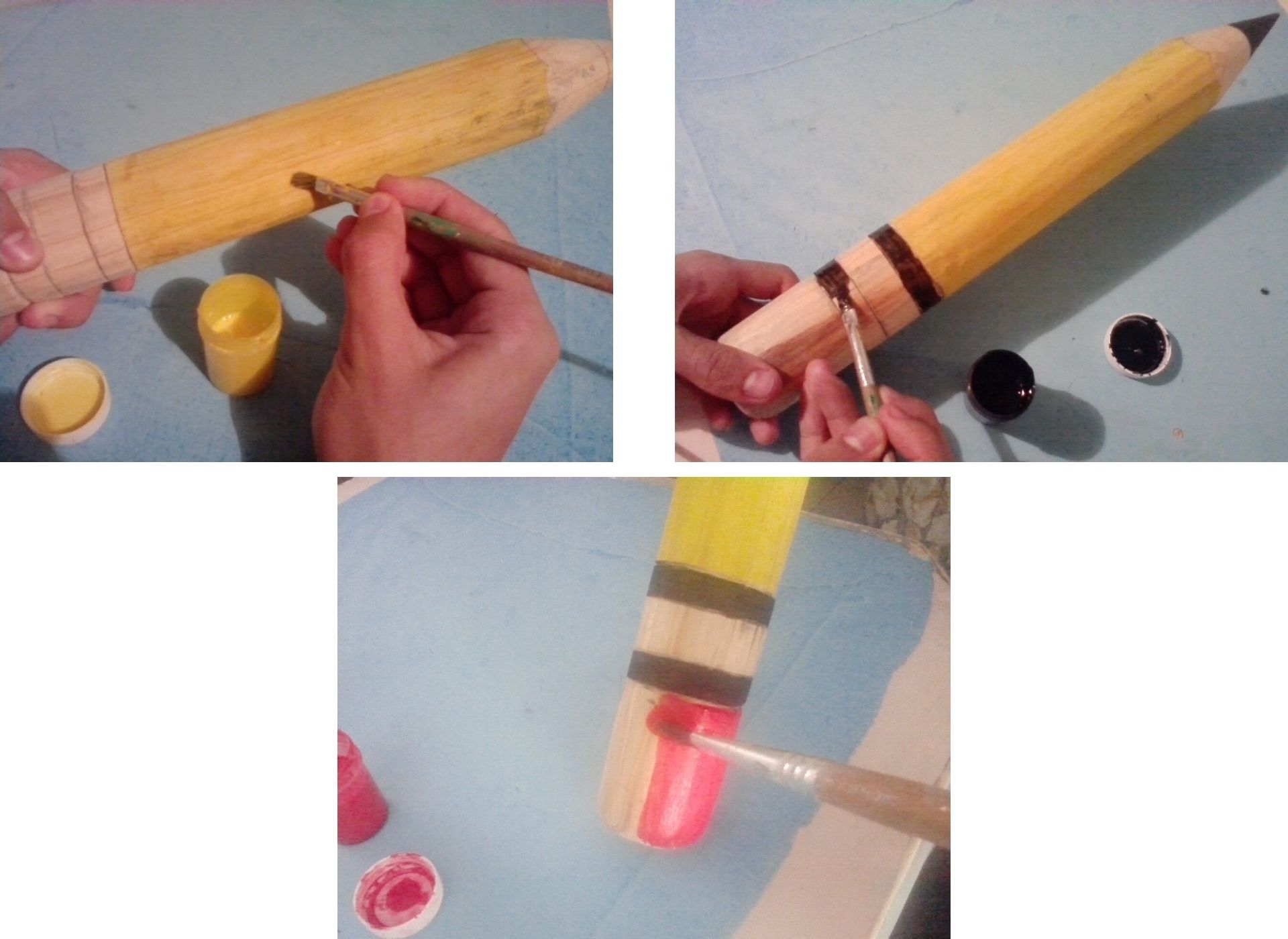 Español
Paso 3:
Seguidamente procedo a colorear el lápiz, comenzando con el color amarillo y después con el negro la punta y las lineas que separan a la borra y continuo con el rojo.
English
Step 3:

I then proceed to color the pencil, starting with yellow and then with black the tip and the lines separating the eraser and continue with red.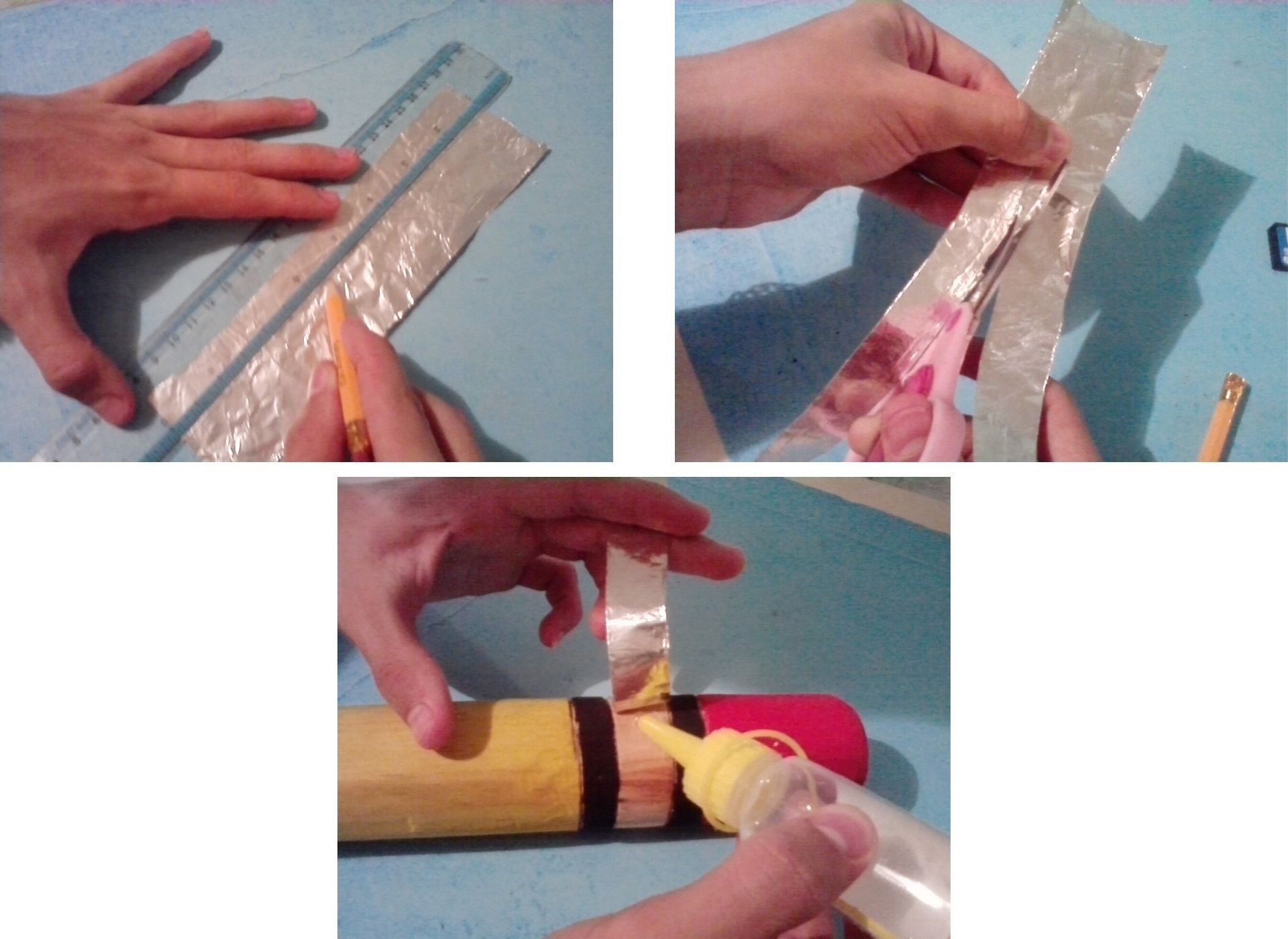 Español
Paso 4:
Para finalizar marco y recorto una tira de papel aluminio de 2 cm de ancho, para ser pegado con el silicon por todo el centro de las dos lineas negras.
English
Step 4:

To finish I mark and cut out a 2 cm wide strip of aluminum foil, to be glued with the silicone all around the center of the two black lines.

Así terminé realizando el mega lápiz.
This is how I ended up making the mega pencil.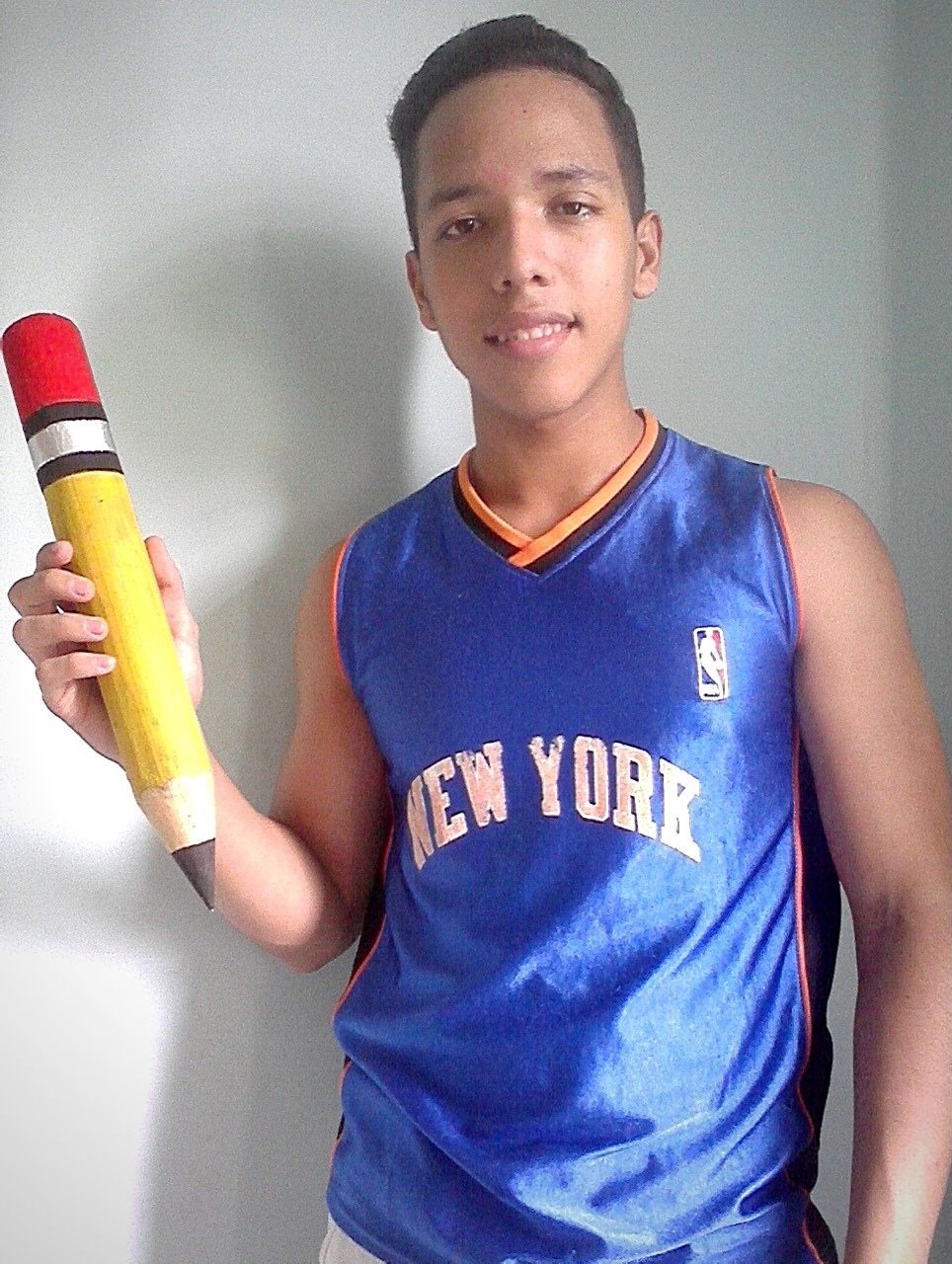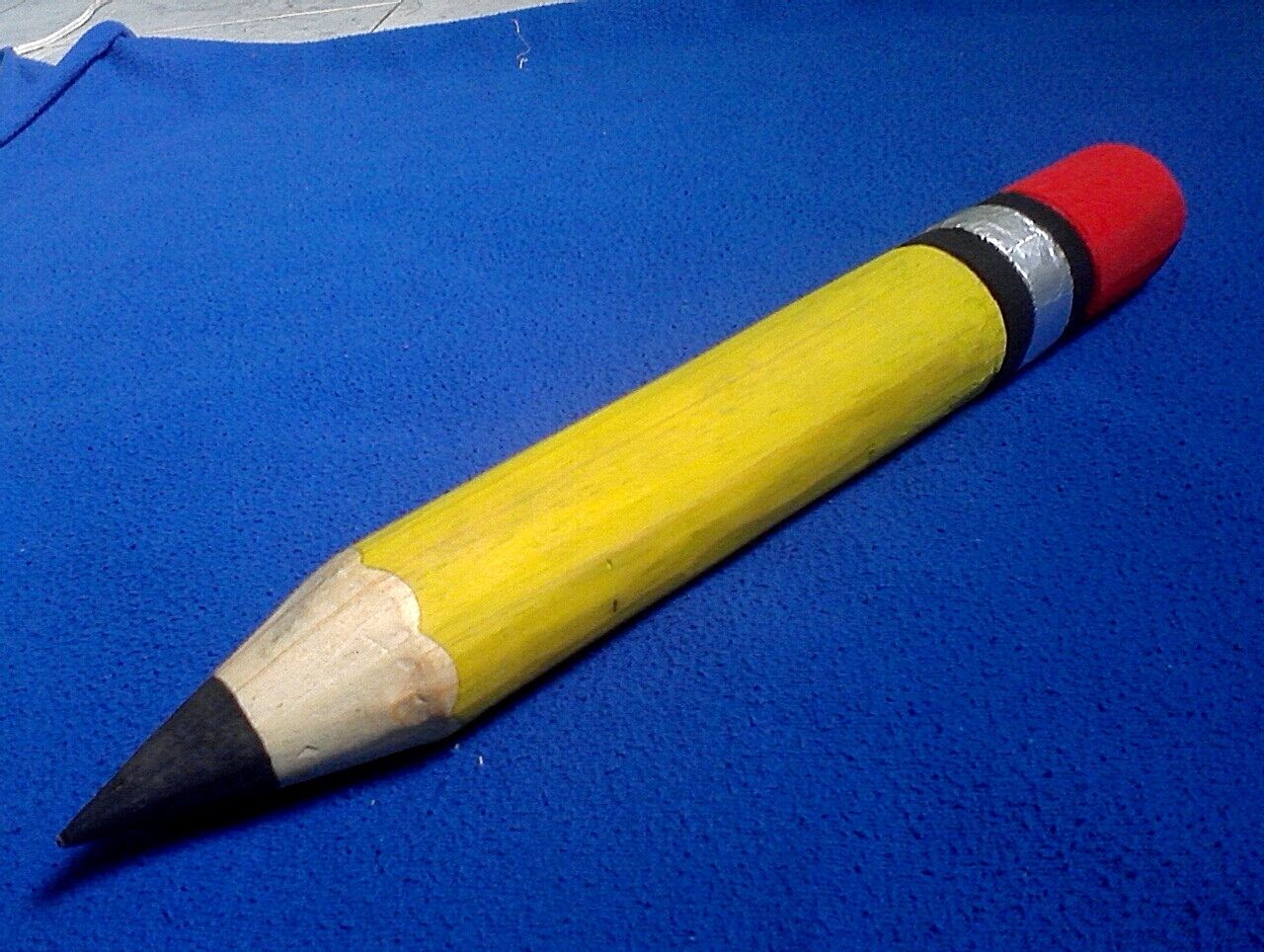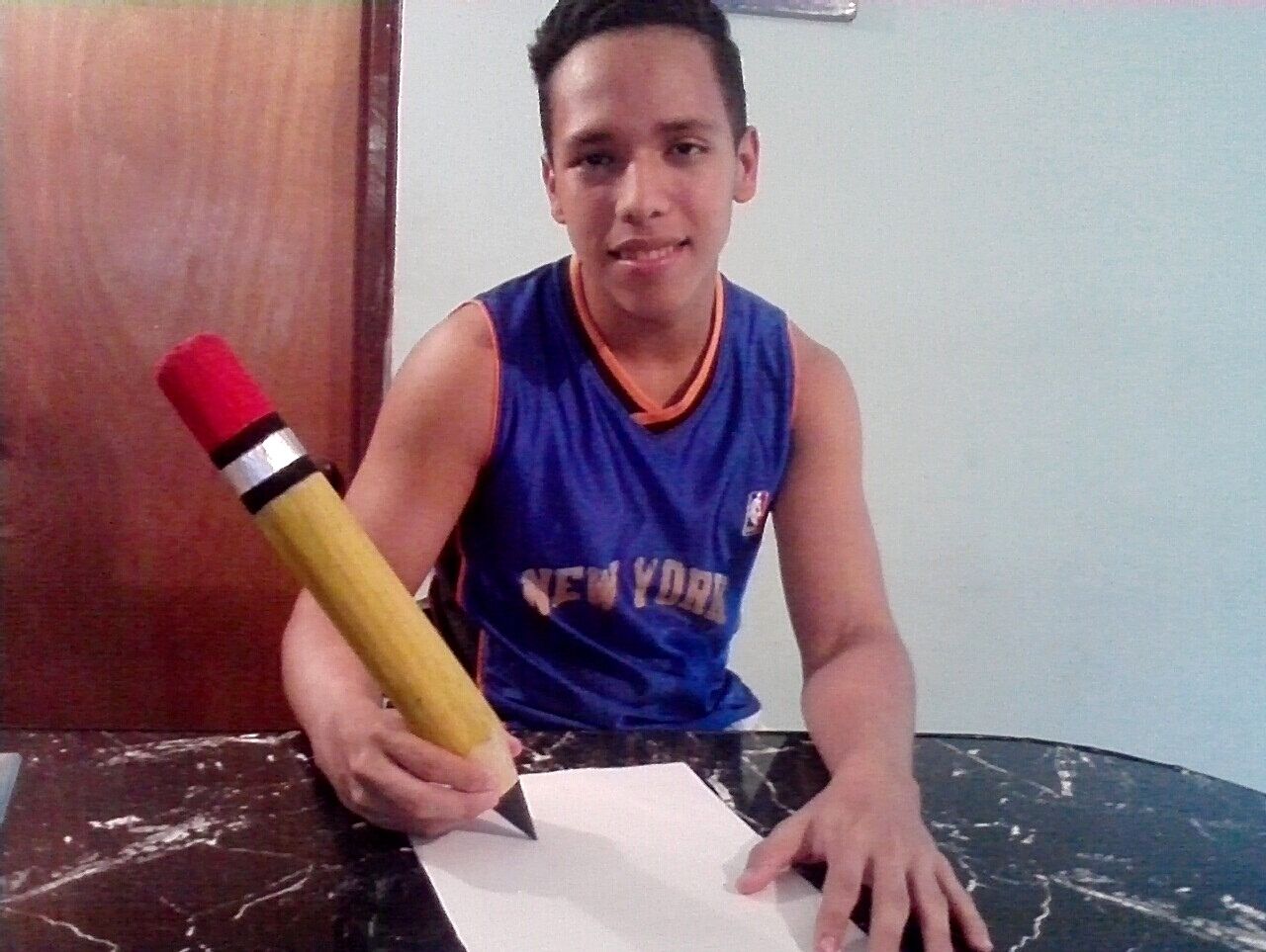 Espero les aya gustado.
I hope you liked it.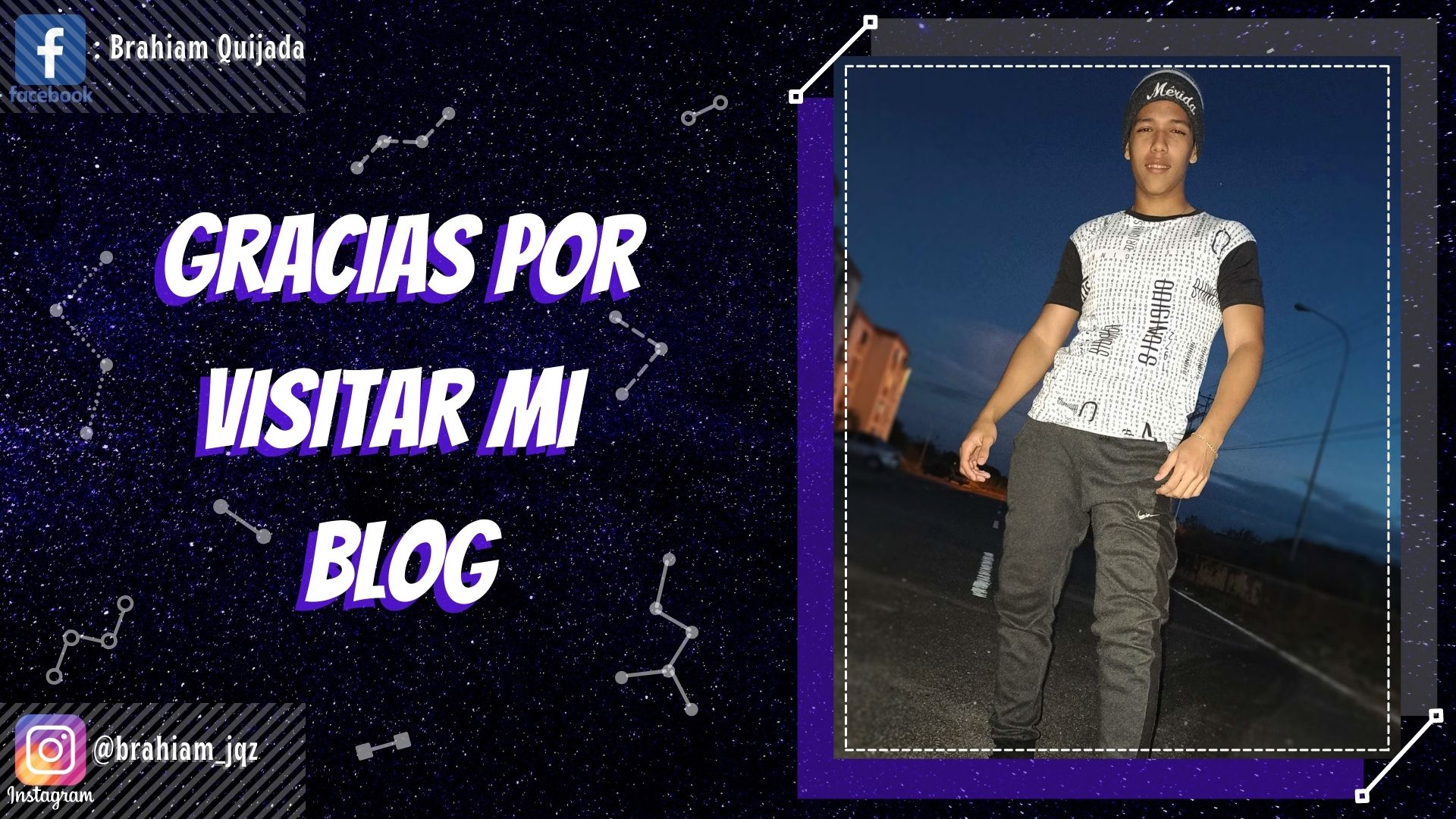 ---
---