[ESP-ENG] Elaborando un porche decorativo. | Elaborating a decorative porche.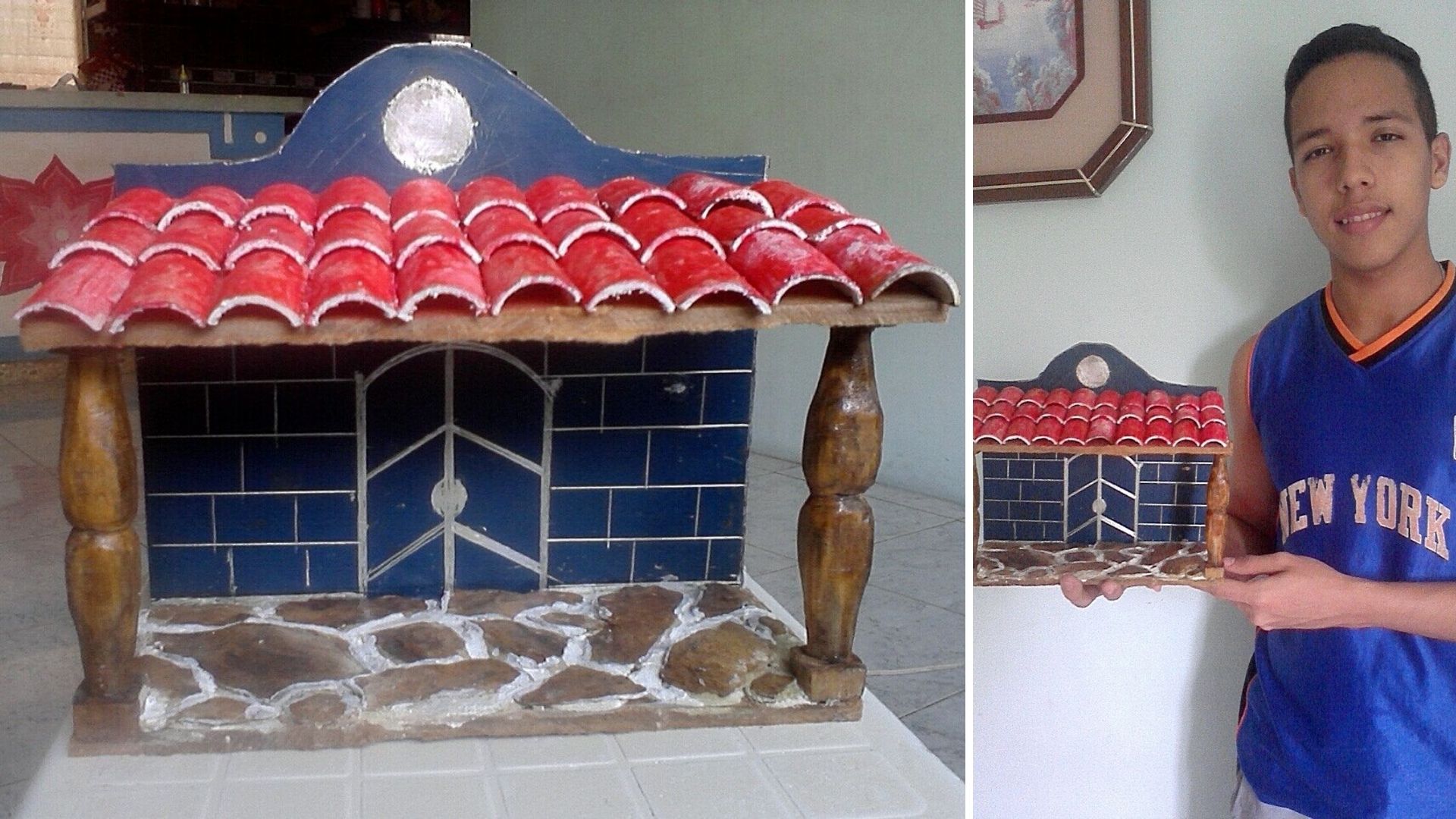 Hola mi bella familia Hive, estoy contento de estar compartiendo una creatividad nuevamente con ustedes, quise realizar un porche decorativo, ideal para decorar la entrada de tu casa o cualquier otro lugar que desees.
Ahora veamos el paso a paso.
Hello my beautiful Hive family, I am happy to be sharing a creativity again with you, I wanted to make a decorative porch, ideal to decorate the entrance of your house or any other place you want.
Now let's see the step by step.
---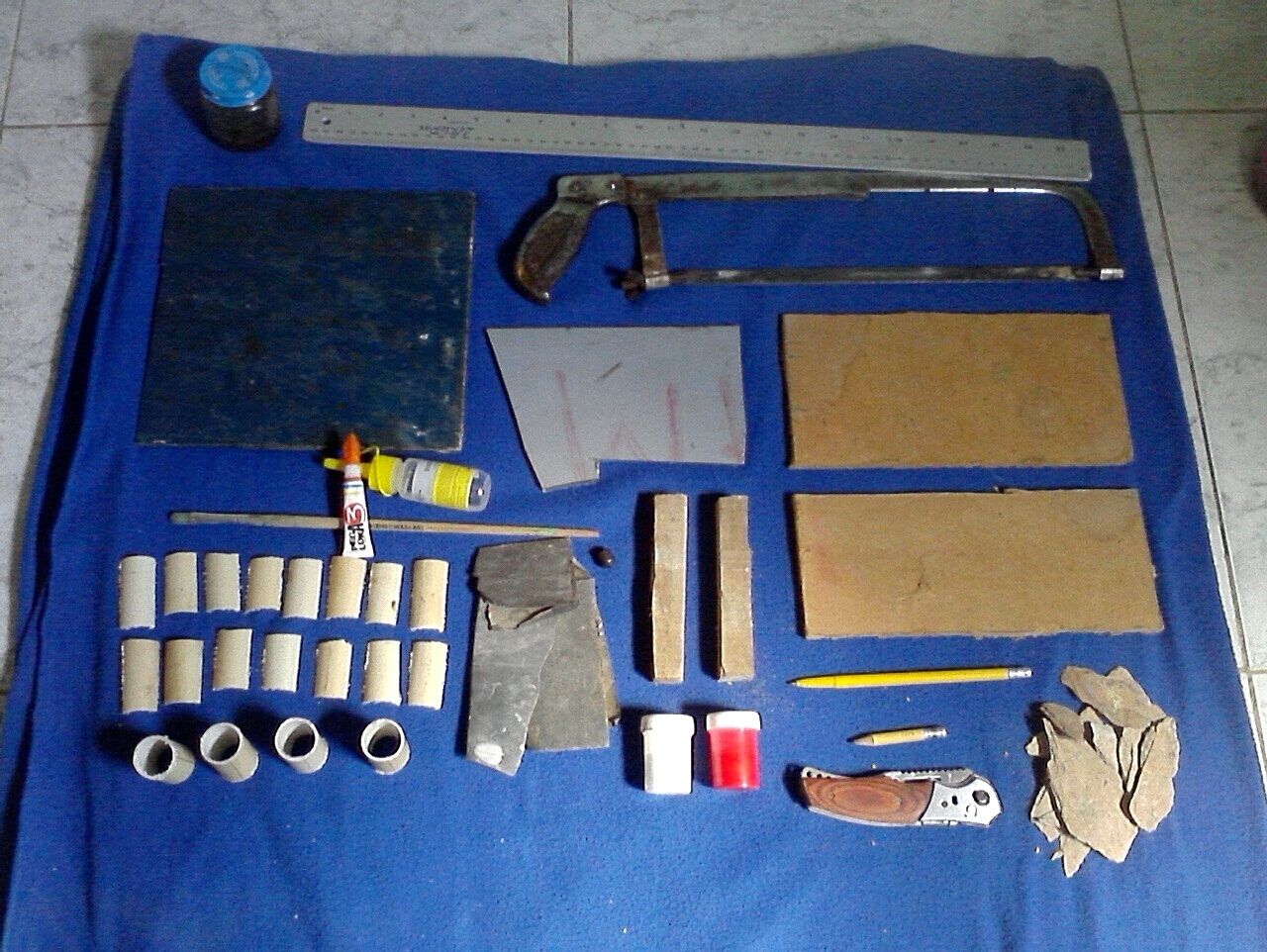 Español
Materiales:
(2) pedazo de cartón piedra de 12 cm de ancho por 24 cm de largo.
(15) pedacitos de tubos plásticos de 3 cm de largo.
(2) trocitos de madera de 12 cm.
(1) lamina de aluminio de 22 cm de altura y 25 cm de ancho.
Silicon, pega loka.
Pincel.
Segueta.
Barniz.
Regla.
Lápiz.
Navaja.
Pedacitos de piedra.
Pintura (roja y blanca).
English
Materials:

(2) piece of drywall 12 cm wide by 24 cm long.
(15) pieces of plastic tubing 3 cm long.
(2) 12 cm pieces of wood.
(1) aluminum foil 22 cm high and 25 cm wide.
Silicon, glue loka.
Paintbrush.
Saw.
Varnish.
Ruler.
Pencil.
Razor.
Pieces of stone.
Paint (red and white).

Español
Paso 1:
Tomamos los 2 trozos de madera, marcamos con el lápiz por la mitad y en las 2 puntas a 1 cm cada una, luego cortamos poco a poco con la segueta y con la ayuda de la navaja moldeamos. después le colocamos barniz y con silicon pegamos en las 2 esquinas del cartón piedra.
English
Step 1:

We take the 2 pieces of wood, we mark with the pencil in half and in the 2 ends at 1 cm each, then we cut little by little with the saw and with the help of the knife we mold. then we put varnish and with silicon we glue in the 2 corners of the papier-mâché.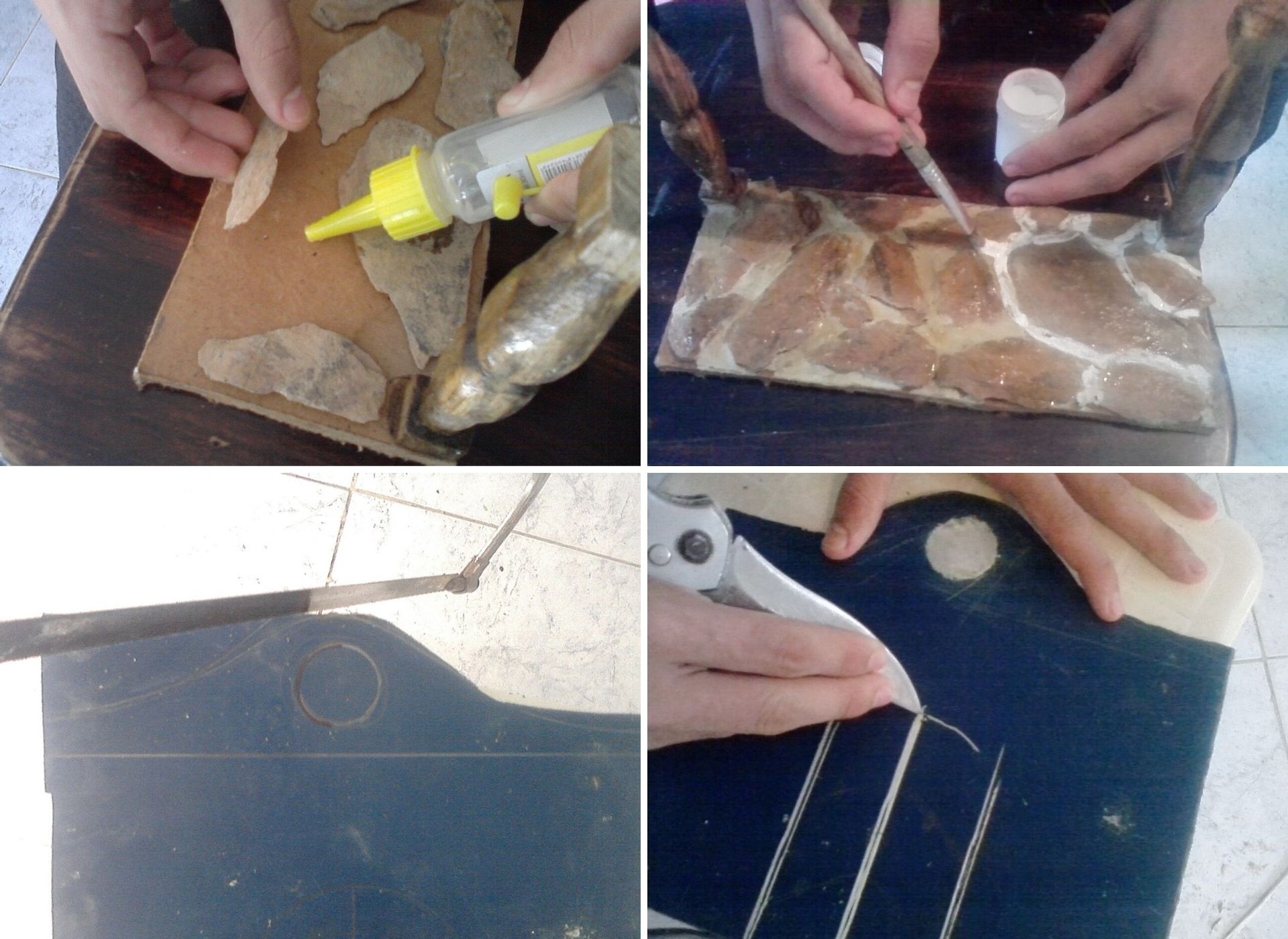 Español
Paso 2:
Ahora pegamos los pedacitos de piedra en el cartón piedra y pintamos la separación de las piedras con la pintura blanca, luego con la segueta cortamos la lamina de aluminio en forma ondulada en la parte de arriba, después marcamos con la navaja la puerta y la pared.
English
Step 2:

Now we glue the pieces of stone on the drywall and paint the separation of the stones with white paint, then with the saw we cut the aluminum sheet in a wavy shape at the top, then we mark with the knife the door and the wall.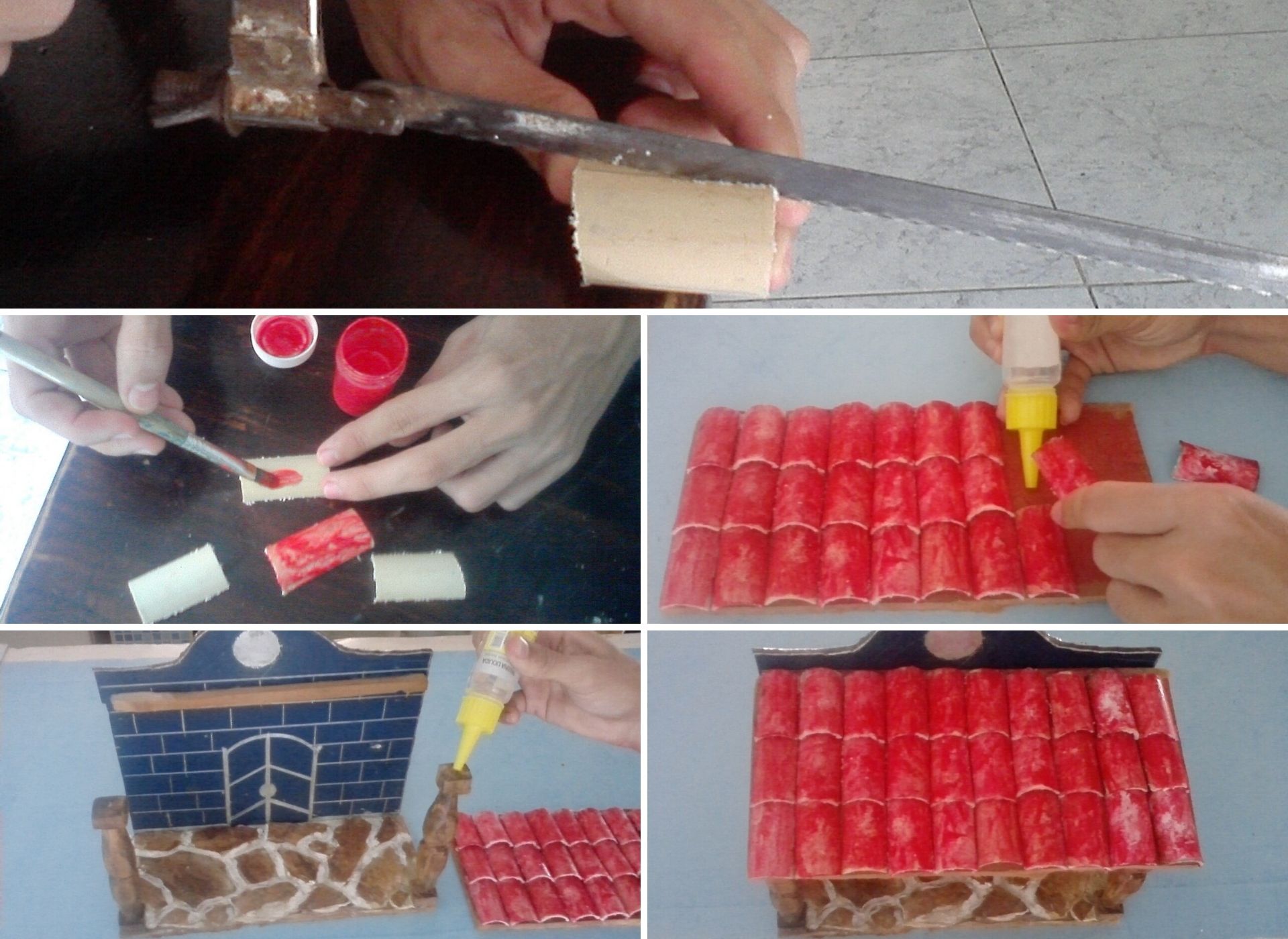 Español
Paso 3:
Cortamos por la mitad los trocitos de tubos de plástico, luego lo pintamos de color rojo y lo pegamos con silicon en el otro pedazo de cartón piedra, para después pegarlo en las 2 columnas de madera, como techo del porche.
English
Step 3:

We cut in half the pieces of plastic tubing, then we painted it red and glued it with silicone on the other piece of papier-mâché, and then glued it on the 2 wooden columns, as the roof of the porch.

Aquí esta mi resultado final.
Here is my final result.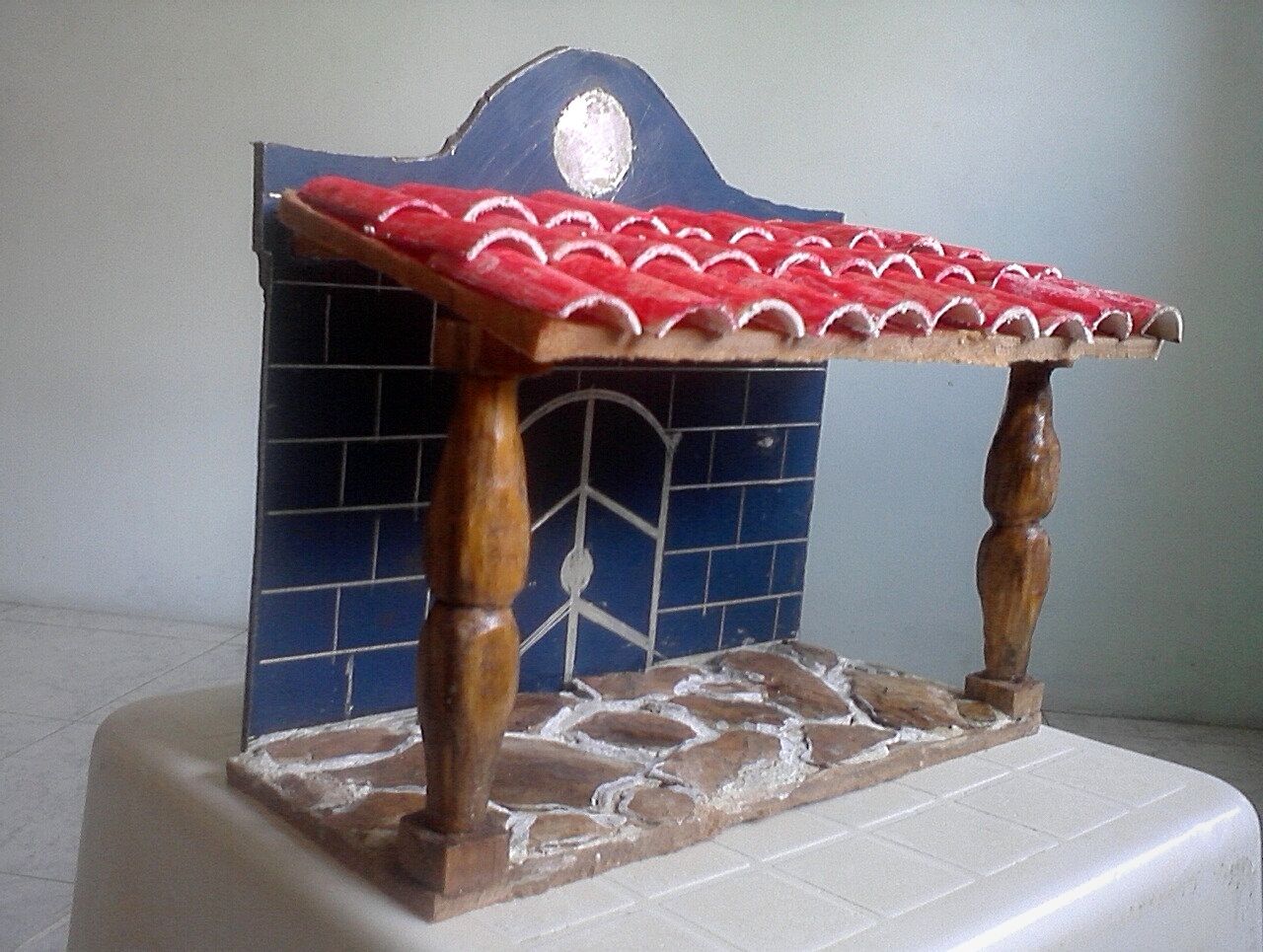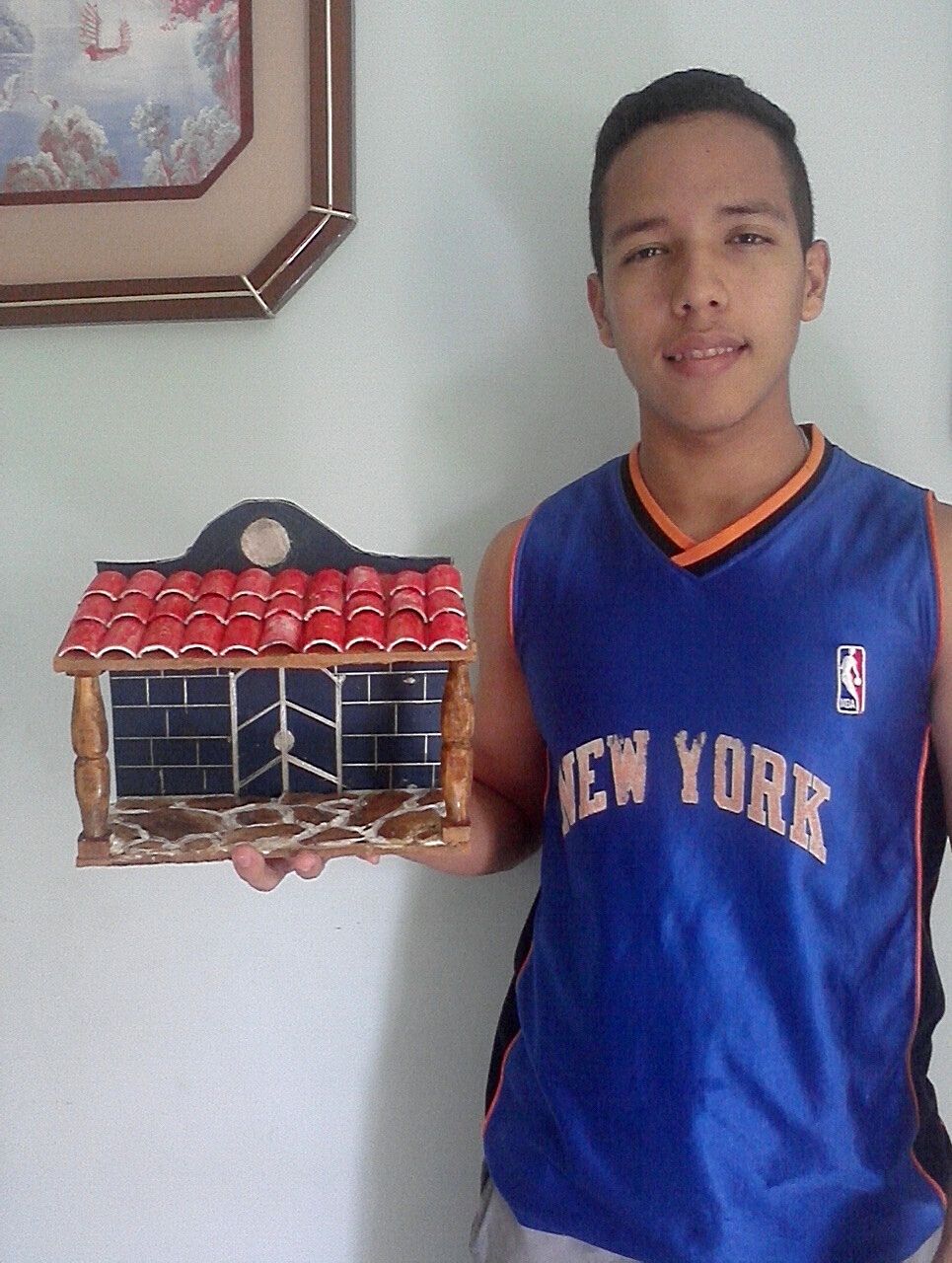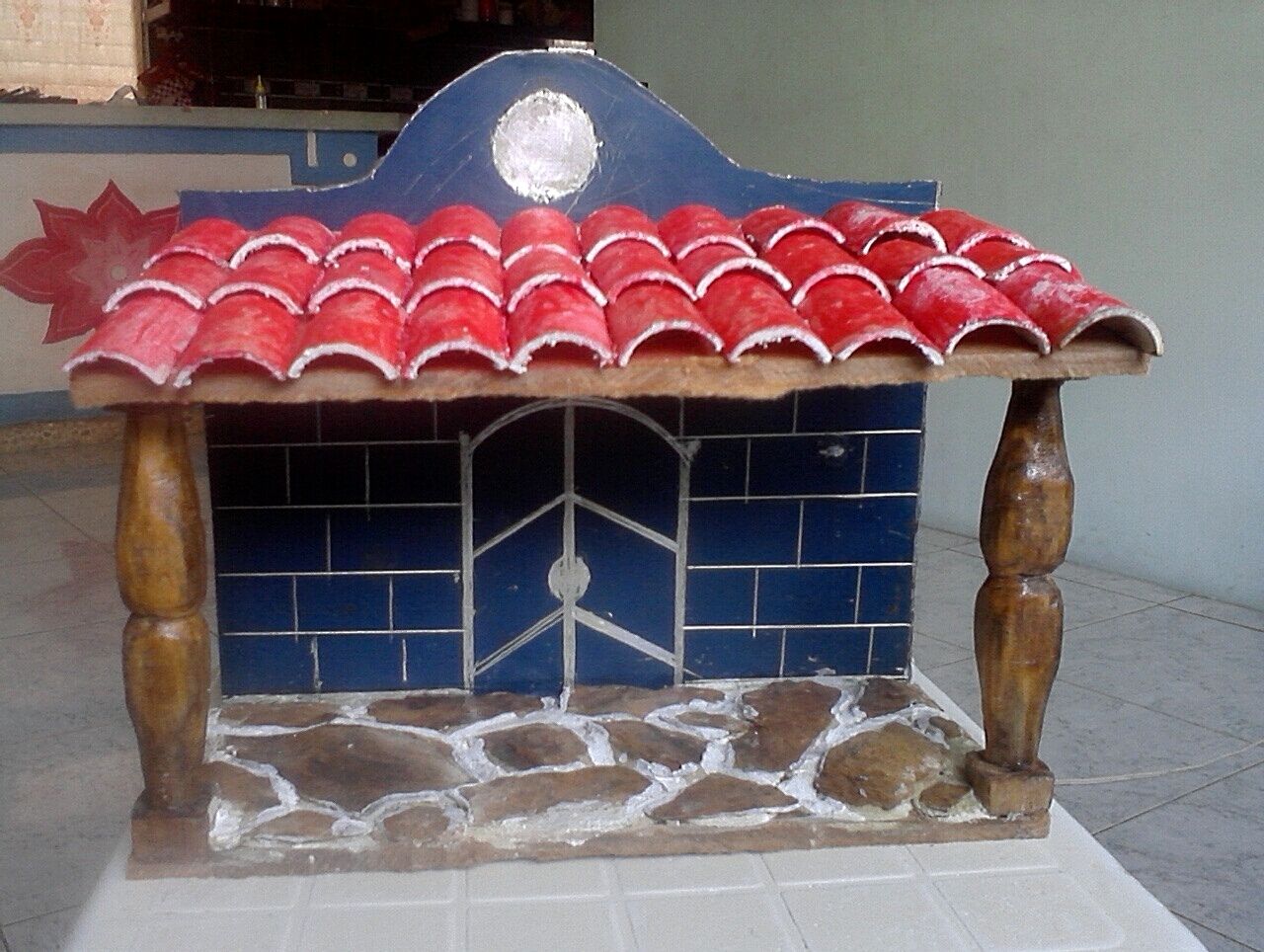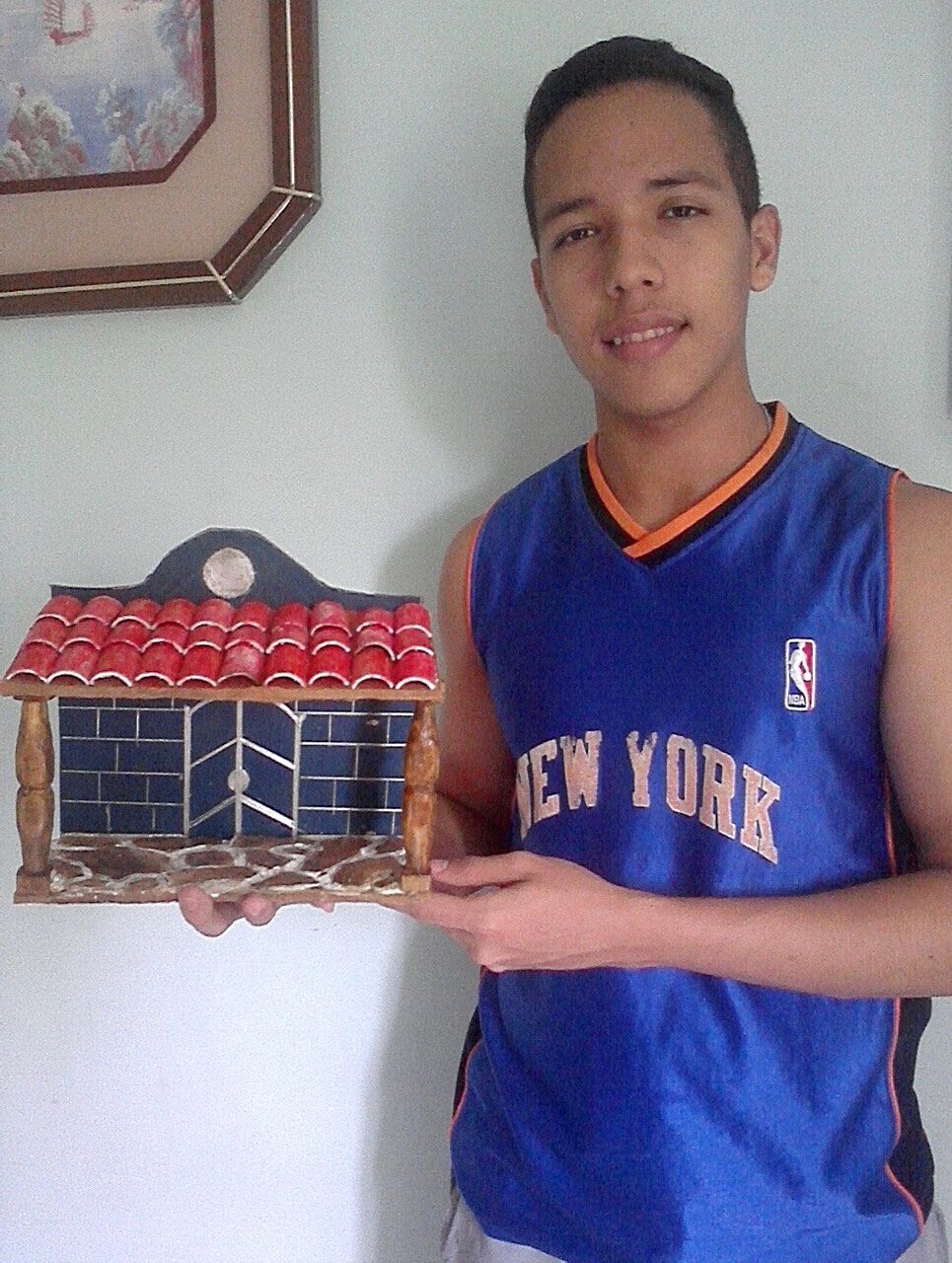 Todas las fotos son de mi autoria y editadas con Canva.
All photos are my own and edited with Canva.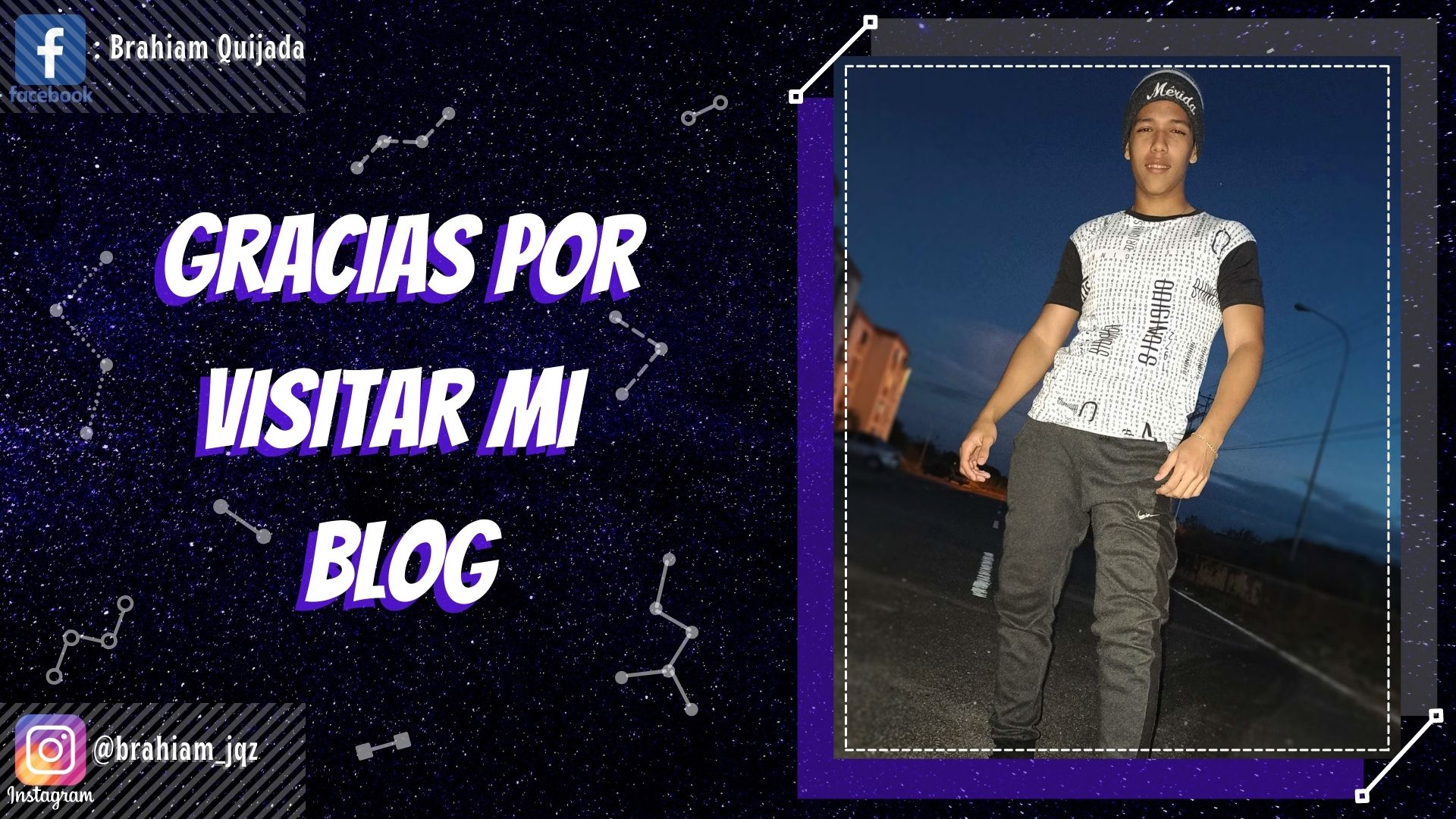 ---
---