Things I do for Passive Income
Since my law school does not permit first-year students, such as myself, to have a full-time or part-time job I have been looking and finding other ways to make money. I'm sharing a few of those with you today and hope you would be able to share some back in the comments. I passively earn through staking crypto on other exchanges and in metamask, but that is a post for another day.
Applications
I'm just going to mention the applications that I use on my phone to passively earn USD/crypto every week. I will be talking about two applications that anyone in the world can use and one USA-only application (bummer, I know). Just a quick heads up that all links are referral links and I will be telling you the benefits you get from using my referral link and the benefits I get from using the referral links.
Coin App
Now, I first downloaded Coin App in 2019. I thought it was a neat concept and tried it out for an outstanding one whole day. Shame on me; I could have been a millionaire by now if I kept using it. Coin App has to have access to your location, which I don't think is an issue considering all of our social media apps do that behind our backs anyway. Might as well get paid for it, you know? I drive 78 miles to school every day and 78 miles home every day. I have the $35/month subscription and make approximately 3,000 COIN/day doing this. 2800 Coin/day covers the $35/month subscription fee. I do surveys on top of this to earn an additional 60,000-100,000 COIN/month.
Anyways, Coin App rewards users for "geomining." When you geomine a tile, you get rewarded with COIN. You can earn COIN from doing surveys, playing games, shopping, watching advertisements, and simply holding COIN in the app or holding XYO in a connected Ethereum wallet or Coinbase Exchange. COIN can be redeemed for XYO, BTC, and ETH. If you choose to redeem for XYO, 10,000 COIN equals approximately $5 worth of XYO so the redemption rates vary with the price of XYO. There is no gas fee upon redeeming to Coinbase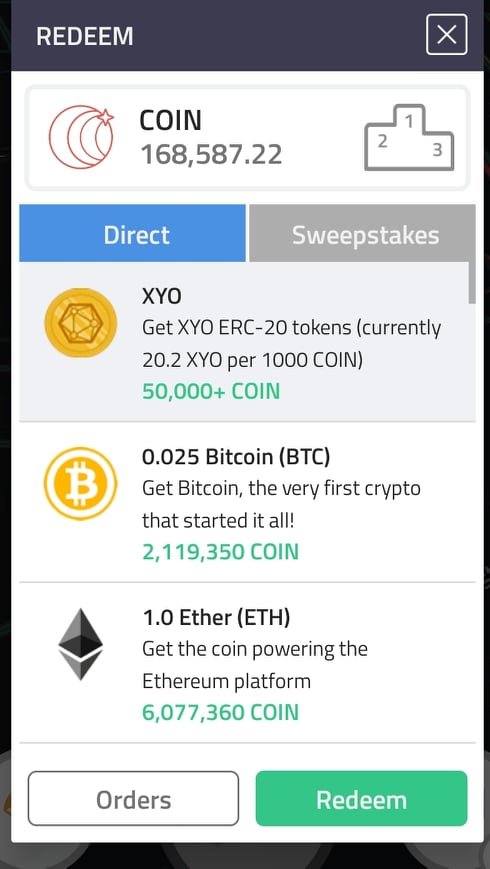 If you would like to sign up for this app, please follow THIS LINK. Upon signing up, you will be given 1,000 COIN to start you off and I will be given approximately 10% of the total amount of COIN you mine each day. They do not withdraw the COIN or punish you, the app tracks the COIN you earn and just matches 10% of that daily to me.
HI Dollars
This is an invite only application that gives away 1 free HI each day. They also have some staking rewards on here. US residents cannot usually participate in staking rewards and cannot buy HI directly in the application. They do require a KYC verification, but so far, it has been worth doing for me even though I am in the US... I have access to staking rewards; not sure how long I will be able to keep them though.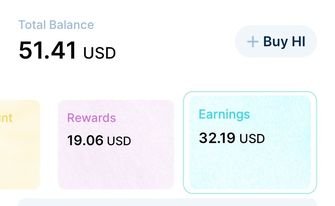 If you'd like to sign up for this application, please follow This Link or use code "Sneakz" (without quotation marks) as your invitation code. This will give you access to the application and will give me 1 HI extra per day.
Hi rewards cannot be withdrawn until a year has elapsed
Ember Fund
Sadly, this is for US Residents only at this time. Ember Fund is essentially a cryptocurrency hedge fund that pays out 5 Satoshi an hour to everyone that has an account with them. They also have a solid ROI rate (see picture below). You get an additional 5 Satoshi an hour for each person that signs up under your link and can earn more satoshi an hour for investing into each fund. $500 USD minimum for most funds except for their "The Big Three Weighted," which requires $1,000 minimum investment. I have a few pictures of their ROIs and of my current satoshi amount.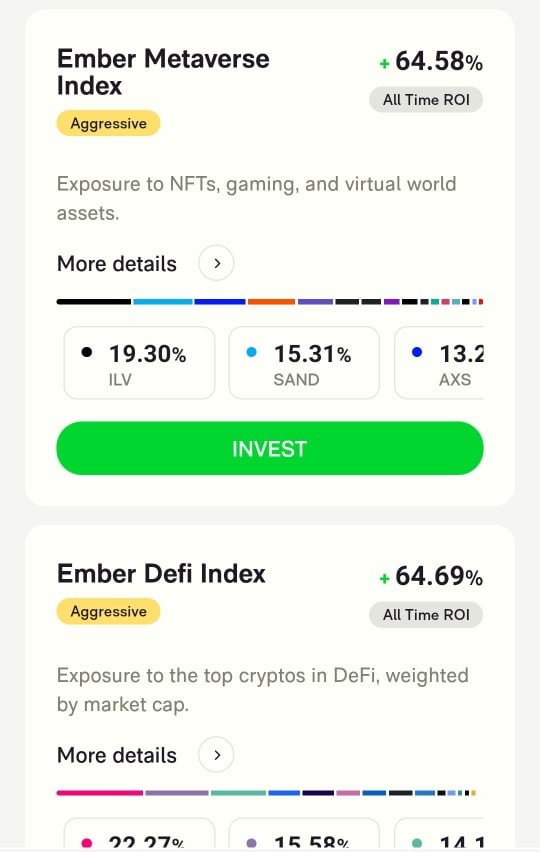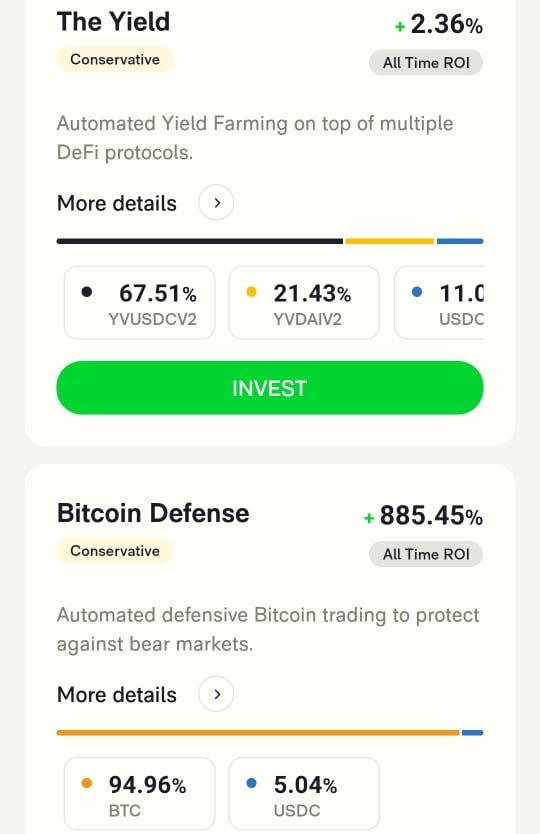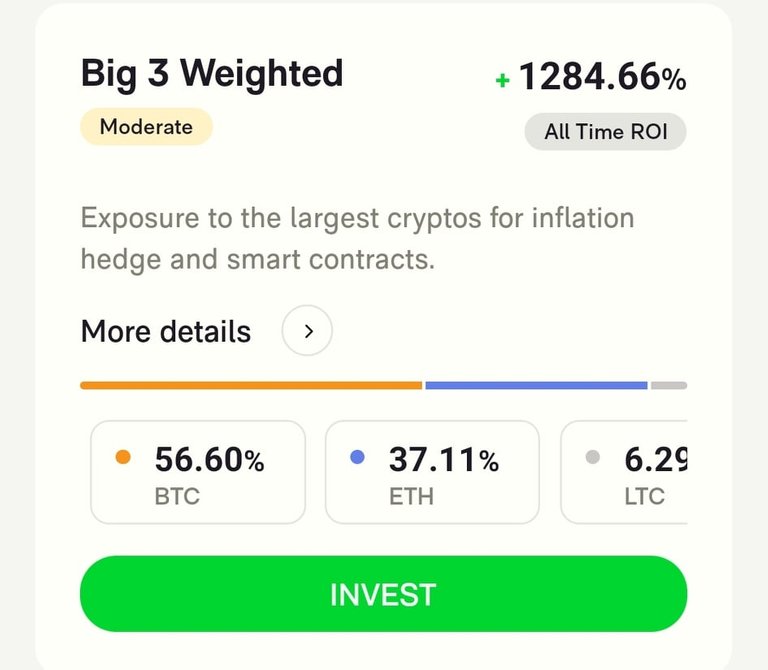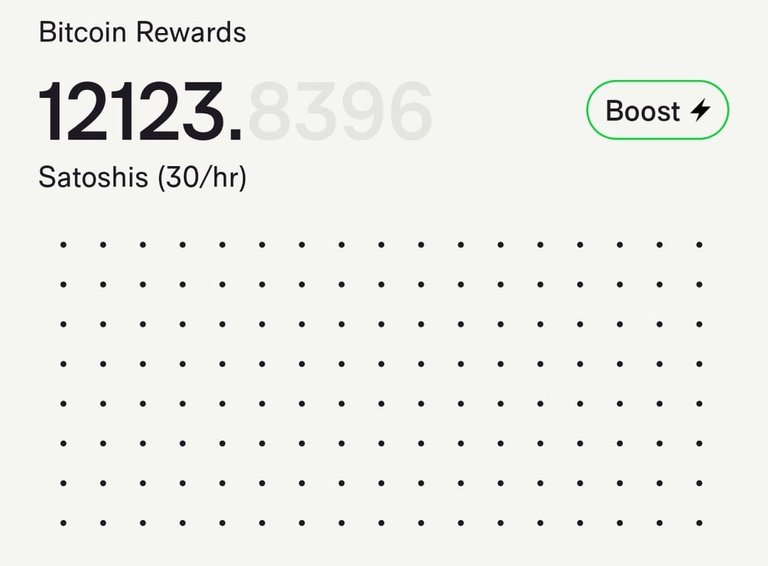 If you are interested in signing up for Ember Fund, please use THIS LINK and enter this code "MNG7B5DT71U6AB5A" (without the quotation marks) on your Access code page. This should give both us a 5 Satoshi an hour boost to our rewards. You can cashout your satoshi once you recieve $5 worth or you can choose to start putting the in-app earned money into a fund without meeting minimum requirements.
Helium Mining
The last thing I do for passive income is own a helium miner. They are incredibly expensive and overpriced right now, but if you can find one for less than $1,000.00 I would recommend getting one. You can also use a service such as Jag Network to host a miner for free; these servives take a majority percentage of the earnings and pay the rest to your account. If you do get a miner, just make sure you get the proper frequency for your country/region.
My hotspot has been hooked up for less than a month so far. You can see my earnings in the below picture. It uses as much energy as a CFL lightbulb and you wouldn't notice this on your energy bill whatsoever.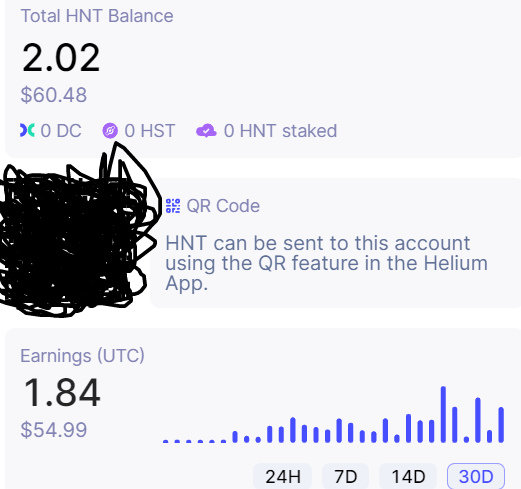 What do you guys do for passive income? I'd love to know more ideas.
Posted Using LeoFinance Beta
---
---