Fantom: Afraid Of The New Stable Coin?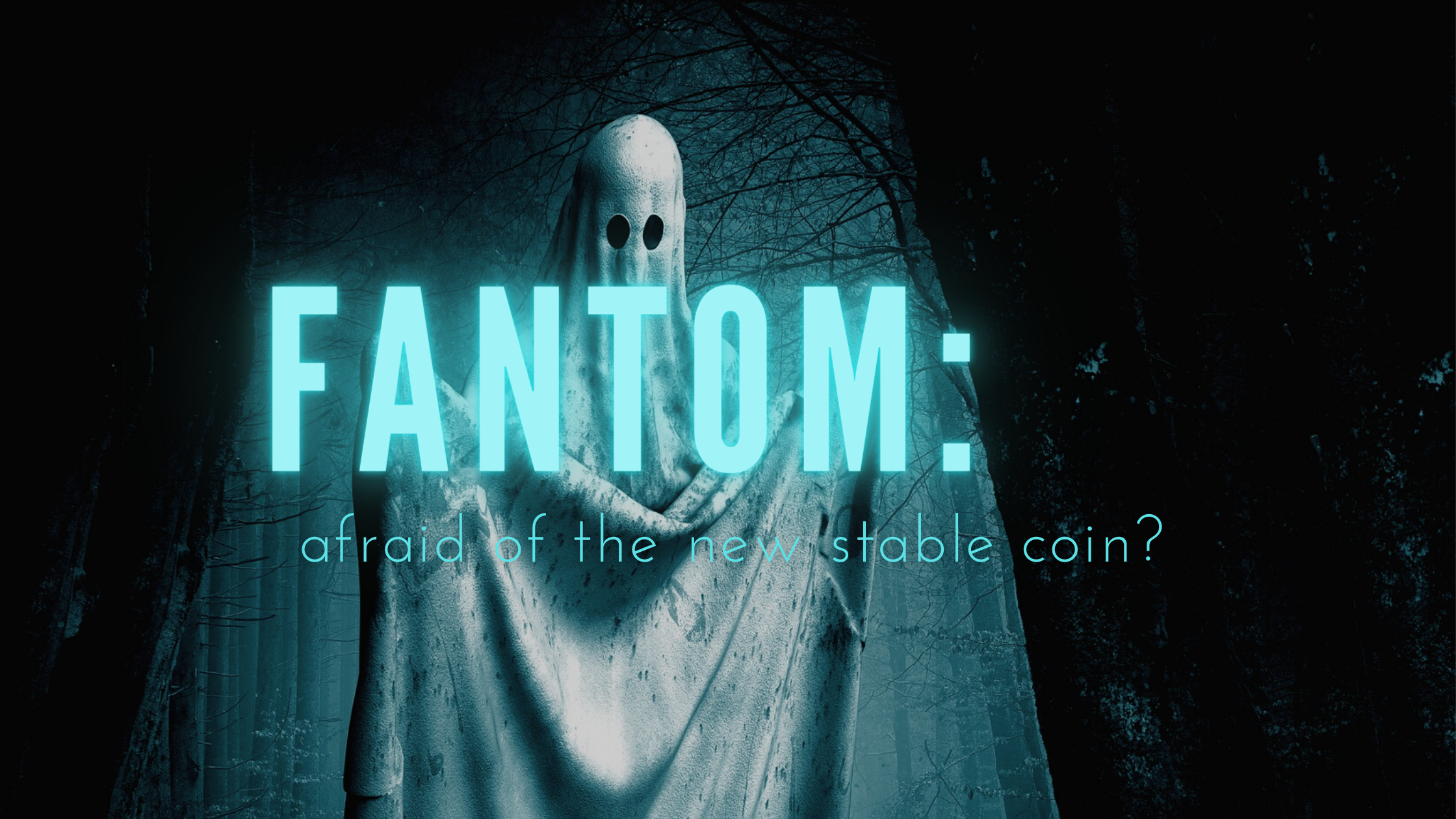 Since the brutal crash of Terra I have slowly begun to look for other defi opportunities. One that appeared on my radar after a while was Fantom network. At one point I was all over the place but moved a lot of funds from there to Terra. So let's take a look at what's happening with Fantom now!
Big News
Perhaps the biggest news is that Fantom launched their first native stable coin, an overcollateralized fUSD. Collaterals include USDC, fUSDT, DAI, sFTMX, wFTM, sFTM, BOO, BEETS, SPIRIT and LQDR. Tokens with less volatility should have higher collateral factor while those which are more volatile should have lower factor and cap.
I am really not sure what to think about this. Seems a bit messy right now and with Terra death spiral fresh in mind I'm quite skeptical about new stables. I was pretty happy using USDC or DAI on Fantom but have to do more research about fUSD. I guess Fantom is out to fill that vacuum left by Terra in the stables sector.
Gues who might be back?
More about this in the Cointelegraphs article where they are also covering interesting rumors about the return of the developer Andre Cronje. Remember that guy? Early in this year Cronje left his Fantom projects and also left the price of FTM falling.
Is it true or not, this combined with the fUSD launch and other updates, sent FTM pumping as high as just above $0.5. Now with everything else also down the price of FTM has returned to $0.35 levels.
Small stake
In these volatile times I decided to get back in the Fantom defi staking game with a cautious deposit. I bought SpookySwaps native token Boo and staked it on Reaper.Farm.
Reaper has lots of different LP pairs but I chose to single-stake Boo. It's pretty straightforward auto-compounding with no deposit or withdrawal penalties just normal signing fees which are very reasonable on Fantom. The daily return is 0.264%. So let it be compounding there for a while and wait for the better times.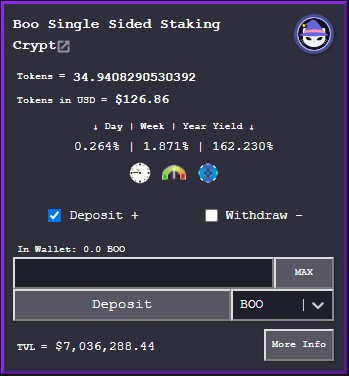 Conclusion
Fantom has had a rough year. At first, a couple of devs left the network, and then there was this whale in danger of getting liquidated and may be endangering the whole chain. My main concern is that do people still trust Fantom? These two incidents were more than enough to raise eyebrows and now all that went down with Terra... People are more cautious and for a reason.
Fantom is one of those networks I liked to see succeed. It has fast and cheap transactions and lots of interesting projects popping up now and then. Just like Terra did. Perhaps in the future, it could fill the void Terra left. And no, I'm not afraid of the new stable. Maybe just a little bit spooked.
---
Thanks for reading!
Thumbnail picture background from kalhh Pixabay
Reaper picture screenshot: Reaper.farm
Posted Using LeoFinance Beta
---
---