Great Weekend On Hive!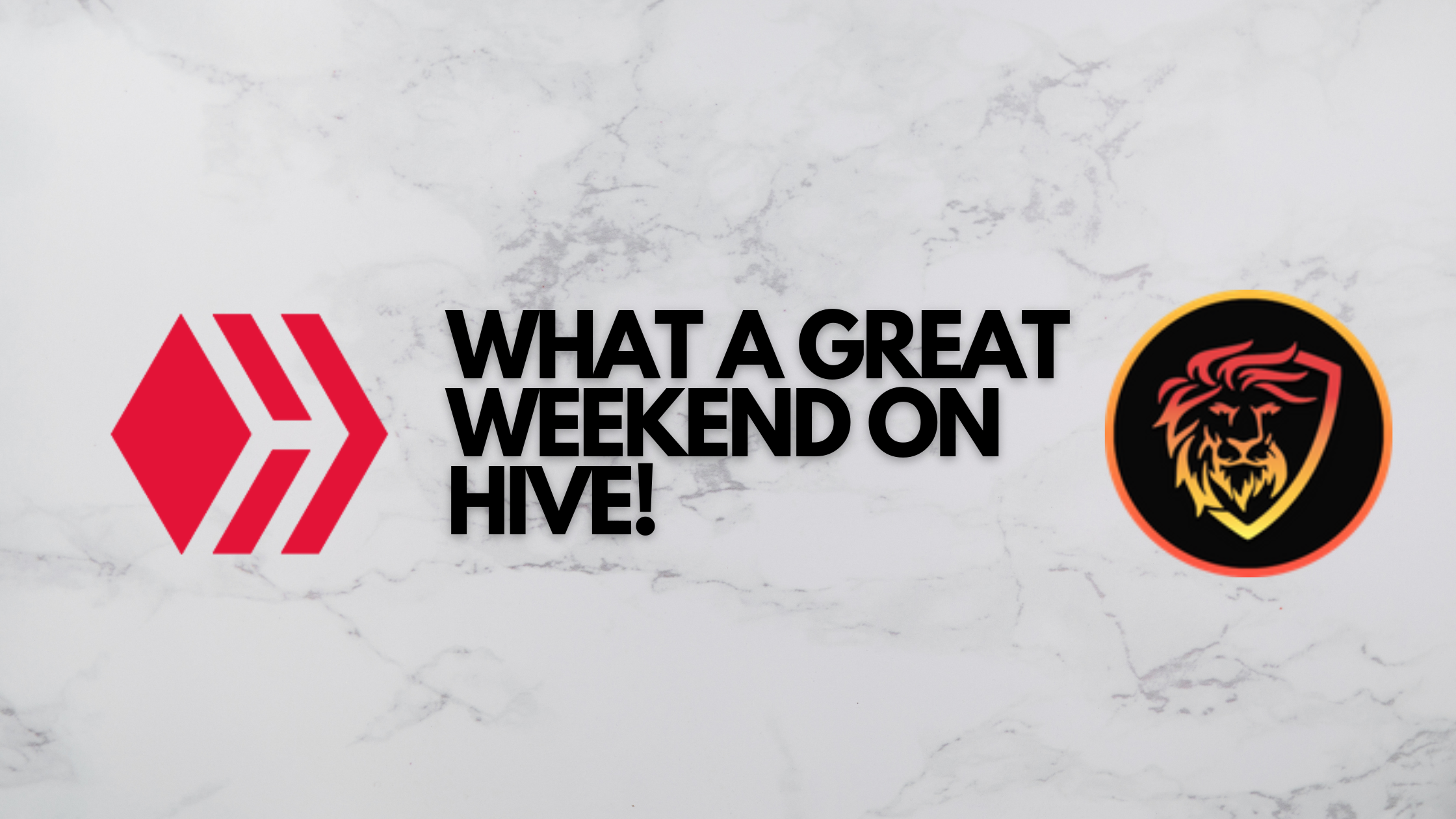 Other than my usual reading, curating, and commenting there were a couple of pretty cool things that happened on Hive this weekend that are worth mentioning.
dCity
Those of you who have read my previous posts know that I'm a big fan of blockchain games. And this is truly my honest opinion - the best of them can be found on Hive.
I've been a such fan of Splinterlands and Rising Star and I think I've found a third favorite now onc dCity. After asking myself a few hundred times 'what the actual f*ck?', I think I finally got the idea.
I've always been drawn to city-building games with lots of statistics and numbers to play with. At the moment dCity has a very high tax rate and it's hard for a newbie to make a profit but hey, Rome wasn't built in a day either.
My initial investment in the game was a modest 10 HIVE which I used to buy a few cards and some SIM tokens. I'm now holding somewhat 9k SIM and my goal is to get 1 million SIM and hopefully get some good rewards in HIVE.
LeoFinance
As most of you know, the second Leo Power Up Day was held on this past Friday. I happened to be one of the lucky ones to win a delegation for 3 weeks. I got delegated 3000 LEO from @investing-dude. Again, I really appreciate that and the whole opportunity!
I've already done some curating and will keep going on in the upcoming weeks. To me, it's a glimpse of what it could be in the future. That is why I've set my LEO goal as 3000. As a newbie I consider myself to be one of the lucky ones to jump on the train within a bear market and be able to accumulate LEO at rather cheap prices.
What I'm really hoping is that my curation will lead to making more comments and reading posts will inspire me to publish even more often.
Splinterlands
The rental market seemed to be quiet during the weekend but has picked up since. Not even half of my cards were rented out but today I saw a return to normal and now getting 400 DEC out of 420 possible/day.
On Friday I managed to get one pack from the daily quest and from that pack, I pulled a legendary Queen Mycelia. This is the card I've been eyeing on the market but found it a bit too expensive for my budget. Besides bringing a new element into my game, it's also a one to hold. The current price on the market is $10 but this could be one of those cards that will gain value in the future.
Goals
So these are my future goals:
HIVE 631 -> 1000
LEO 837 -> 3000
SIM 9000 -> 1 000 000
SPS 1,300 ->2,500
Actually, none of the above numbers don't really matter because the growth of each and every token is organic once I become more and more active on Hive. And that's cool. I never was a number guy anyways.
I started doing my thing on Hive during the bear market and cannot wait for how it's gonna be like when the bulls rush in. As a blockchain, Hive has so much to offer and I wanna be all over the place.
Thanks for reading!

Credits:
Thumbnail image made with [Canva](https:
Divider by @kaliphae
Posted Using LeoFinance Beta
---
---