Three Tune Tuesday - New Year, Still Alive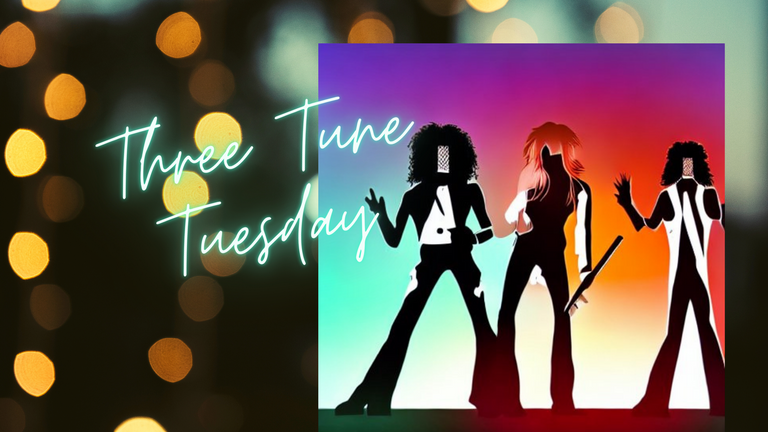 It's been a while since my previous #threetunetuesday post but here we are again! The year has changed and resolutions have been made but like always, we are going back in time to hazy years!
If you are wondering what is this all about, this quote from @ablaze will perhaps clarify things:
Every Tuesday I'm going to share 3 songs that I like to listen to and I invite your feedback in the comments below. Better still, why not have a blast of your own Three Tune Tuesday and mention me in the post and I'll come and find the post and upvote it. If you could also use #threetunetuesday tag that would be great, as that is what I use when sifting through all the entries every Wednesday. It'll be a sweet way for us all to discover new music. You'll also be in with a chance of winning the prize - more on that later.
Hanoi Rocks - Tragedy
Guns N' Roses, Manic Street Preachers, and Billy Idol named this glam-rock group as one that made a huge impact on their music. Indeed, it can be heard but also seen in the way they took the stage, in their expressions, in Billy's stiff upper lip, and in guitar-playing poses.
The story of Hanoi Rocks ended in a Los Angeles tragedy when their drummer Razzle died as Mötley Crue singer Vince Neil crashed their car on way to get more beer.
---
Kingston Wall - Waste Of Time
This next tune is some good old progressive rock from a group whose journey also ended way too soon. On the verge of wider success, their lead singer committed suicide by jumping down from the tower of a church in 1995.
Perhaps influenced by Led Zeppelin, Jimi Hendrix, Pink Floyd and other groups from that era, with Kingston Wall, there will always remain the question, what if.
When hearing their tunes I'm always listening to the drummer. Great stuff and it definitely wasn't a waste of time.
---
The Crash - Still Alive
Some serious The Ark and Suede vibes here.
In my opinion, the beginning of 2000 was quite a strange time musically. There was some weird post-brit-pop shit going on. The Crash has that Oasis effect on me. When they were hot I used to think they were awful but since then I've grown to like them.
Maybe this effect can also be explained in a way that 2010- and 2020 -music can be an even more painful experience. Then again, I could very well see this band performing at some of today's cool hipster festivals. To my knowledge, they are still alive.
---
That's it for #TTT this Tuesday! By the way, can you guess the connection these three bands have? Let me know in the comments.
Thanks for reading and listening!
---
---