Three Tunes Tuesday - Years Gone By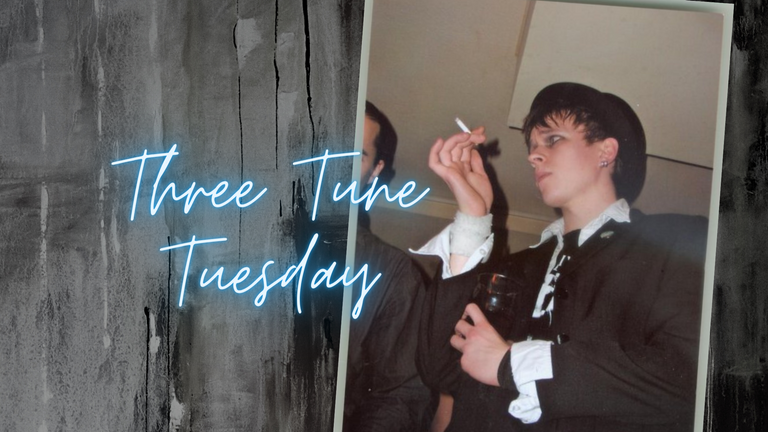 It's #threetunetuesday again!
This is my third edition and it feels like it was just yesterday when I wrote the previous one. Strange how sometimes time goes by really fast. That thought will lead us to today's theme but first, If you are wondering what is this all about, this quote from @ablaze will perhaps clarify things:
Every Tuesday I'm going to share 3 songs that I like to listen to and I invite your feedback in the comments below. Better still, why not have a blast of your own Three Tune Tuesday and mention me in the post and I'll come and find the post and upvote it. If you could also use #threetunetuesday tag that would be great, as that is what I use when sifting through all the entries every Wednesday. It'll be a sweet way for us all to discover new music. You'll also be in with a chance of winning the prize - more on that later.
Ok, this time it's all about the years gone by and we are going to listen to groups remembering, or waiting, for a certain year.
1979
The first song takes us all the way back to the year 1979 when everything was carefree and summers seem to last for ages. I like the song because it takes me back to the late '90s when I was as young as these kids in the video. Now it has become "our 1979".
---
1985
In this song, the Welsh group Manic Street Preachers are apparently remembering their youth in the '80s when friends were made for life and Morrissey and Marr gave them choice. It's kinda touching to hear these nostalgic songs from them. While some of the lyrical edges are softened, there is still that message but now it's mixed with this longing for that time.
---
2000
I've always loved this band and this guy. Jarvis Cocker has this strange gift of being nerdy and extremely cool at the same time.
On the eve of the new millennium, we turned the volume to the southeast and sang and danced to this song. Thought we were so clever. Hearing Disco 2000 always brings back that time when every situation was so damn awkward.
---
2000 is a good year to end this #ttt post because that was the year when people stopped making good music. Nah, just kidding! By the way, that guy on the thumbnail picture is me at some costume party back in 2000. Thank you for joining me on this nostalgia trip, until the next week!

Credits:
Thumbnail image made with Canva
1979 source
1985 source
Disco 2000 source
---

Follow for more:
brando28
Missing out on the fun on Splinterlands? Here is my referral link if you decide to give it a go: Splinterlands

Also check out: Rollercoin



---
---